The right crib mattress for your baby is an important purchase, given that newborns sleep about 16 to 17 hours a day. With so many different crib mattresses out there, it can be overwhelming for even an experienced mom.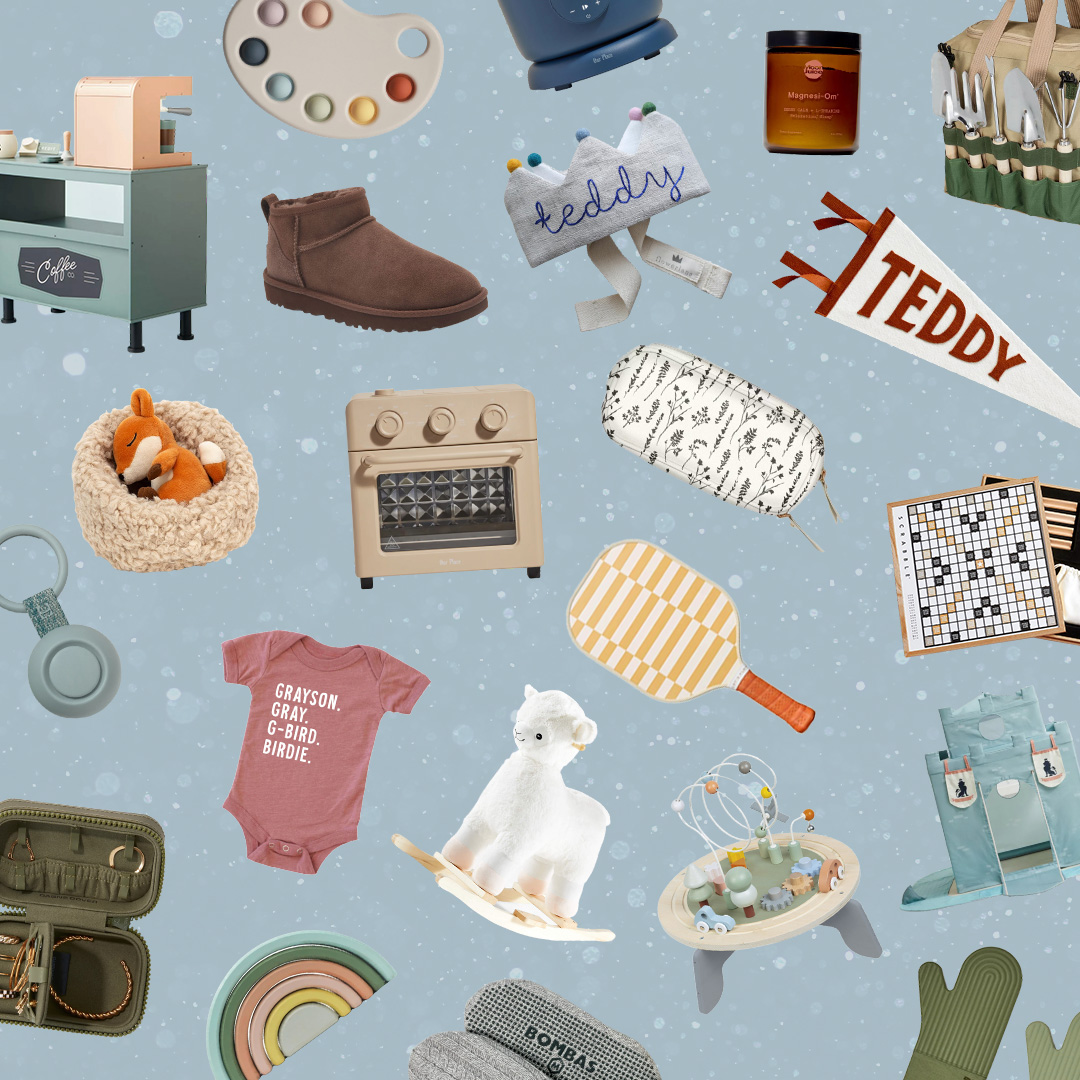 everything you need to ace holiday gifting this year 🎁
There are a lot of things to consider when it comes to crib mattresses, but none is more important than ensuring it meets baby-safe sleep basics. A crib mattress should be firm and fit snugly within the frame of the crib. And of course, nothing other than a tightly fitted crib sheet should be in the crib and baby should always be placed on their back to sleep.
You'll want to make sure your crib mattress is made with safe, non-toxic materials and perhaps even meets certain certification criteria like Greenguard certification, which means the mattress has been independently and thoroughly tested to ensure that it releases extremely low levels of any harmful chemicals. Beyond these basics, some of it comes down to personal preference: Are you looking for a crib mattress that is organic? Lightweight? Budget-friendly? Dual-sided so you can easily transition to a toddler bed?
So, where to start when looking? Right here. Below, we are sharing eight of the best crib mattress for your baby.
Best Dual-Sided Crib Mattresses
Dual-sided crib mattresses include an extra firm side for infants and a softer side for toddlers—check with your doctor on the appropriate time to switch sides. Dual-sided mattresses are great for versatility if you plan to transition your little one to a toddler bed.
Newton
This crib mattress tops our list for most innovative design—not foam or coil, this hypoallergenic mattress is made with a Wovenaire core that's 90 percent air and 10 percent food-grade polymer, providing the same comfort with more breathability.
The dual-sided design will last you into the toddler years, and it's the only crib mattress that you can throw into the washing machine to clean—though a waterproof cover is also an option if you'd prefer that. And it's Greenguard Gold certified.
Colgate
This Greenguard Gold and CertiPUR-US certified mattress is made with a plant-infused polyurethane foam that's wrapped inside an ultra-soft, certified organic cotton cover. As a 2-stage dual-sided crib mattress with built-in waterproof-backing, this mattress is built to last through both the infant and toddler years—it's even handcrafted with quality materials and inverted seams for extra durability.
Best Organic Crib Mattresses
For parents with organic materials towards the top of their priority list, these two crib mattresses are great choices. We should note neither are dual-sided, so if you're planning on using it for a toddler bed, you'll want to check out their toddler mattress options as well.
Naturepedic
For parents looking for an organic crib mattress, this is one of our top picks. Made with organic cotton and hypoallergenic materials, it's also certified organic by GOTS, meaning there are no harmful chemicals, and Greenguard certified.
This coil mattresses features a natural waterproof coating and firm support for infants. It's not dual-sided, so you'll want to check out the brand's toddler mattresses when baby outgrows their crib.
My Green Mattress
Another of our top organic mattress picks, the Emily Crib mattress is handmade with GOTS certified organic cotton, wool, and coconut coir. The 100% natural GOLS certified organic latex provides a naturally cool sleep environment and is dust mite, mold, and mildew resistant.
Plus, we love that the mattresses are made here in the U.S., and the company was founded by a dad looking for a safe, healthy place for his daughter to sleep. The Emily Mattress is upholstered on both sides, but is made firm just for baby, so you'll want to update to the toddler mattress when you're ready for a softer side.
Best Lightweight Crib Mattresses
For any parent who has had to lift a crib mattress, you know weight actually does matter. These two options are lightweight and dual-sided, so you won't break a sweat changing a soiled sheet in the middle of the night AND you'll have the versatility for it to grown with your baby.
Moonlight Slumber
This dual-sided mattress includes an extra firm foam infant side and a softer toddler side for a little more plushness after baby turns one. Weighing in at just 8.2 pounds, the Little Dreamer is a lighter weight than most dual-sided crib mattresses.
This 100 percent foam mattress is made with medical grade stretch knit fabric that is durable, water resistant, and odor resistant. Plus, it uses a woven fire barrier instead of harmful fire-resistant chemicals, and it is PVC free, phthalates- and lead-free, vinyl-free, and non-toxic. The water resistant and hypoallergenic cover is easy-to-clean with a damp sponge. Plus, it's Greenguard Gold certified.
Lullaby Earth
This is another great dual-sided crib mattress with a firmer side for babies and softer side for toddlers. Plus, it is lightest weight crib mattress in our roundup at just 7 pounds—making changing crib sheets that much easier.
Its waterproof design makes it easy-to-clean and helps avoid bacteria, mold, and mildew growth from leaky diapers or nighttime accidents. It is Greenguard certified and meets all flammability regulations without any harsh flame-retardant chemicals and is free of vinyl, PVC, phthalates, and known allergens.
Best Budget-Friendly Crib Mattresses
These popular budget-friendly crib mattress options are both well-rated, Greenguard Gold certified, and affordably priced.
Graco
With more than 27,000 reviews on Amazon for an average of 4.8 out of 5 stars, our list wouldn't be complete without this crib mattress. This Greenguard Gold certified foam mattress ships in a lightweight box and expands once you open it (note: Graco recommends opening it within 2 weeks of purchase so that it expands properly). It is made with high-quality, breathable foam to maximize air flow and comes with a removable, water-resistant cover. Coming in at under $100, this crib mattress is a sure pick for best value.
Dream on Me
The clear winner when it comes to best value, this crib mattress rings up right around $50 without sacrificing the important stuff. It is Greenguard Gold Certified to ensure optimum health and safety and is made of two hypoallergenic layers with a firm infant side and cushioned toddler side. With more than 6,400 reviews on Amazon for an average of 4.6 out of 5 stars, we can see why so many parents opt for this budget-friendly crib mattress.
This article was originally published in at an earlier date and has been updated for timeliness.