In these strange times, when we are tasked with being both parent and teacher at once, even the most organized and well-meaning among us needs a moment of respite. So where can we turn when we want to tend to our own needs—and keep our children learning, engaged, and moving forward educationally? To help parents the world over balance life and sudden homeschooling, we've rounded up six educational apps that promise to spark curiosity and flex learning skills—even while stuck at home.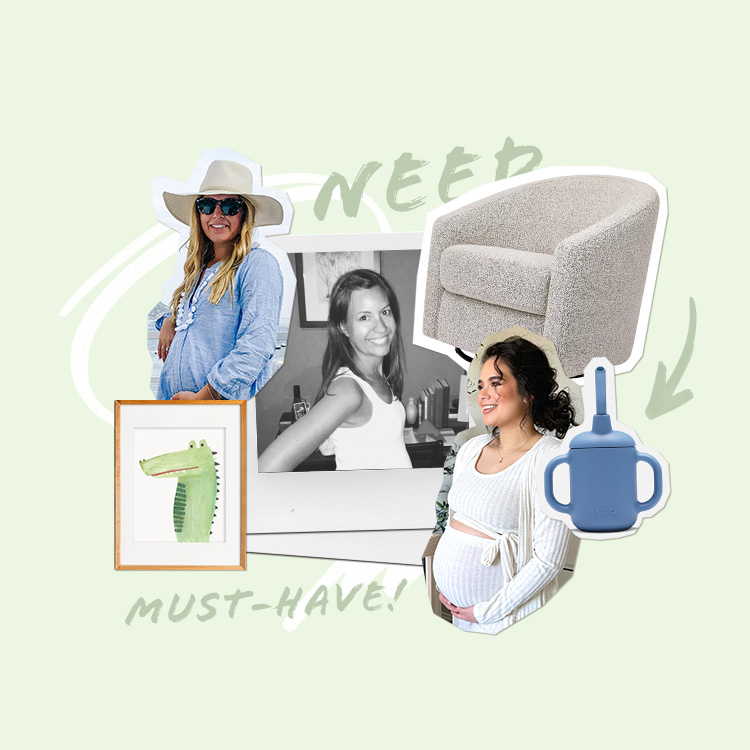 babylist has everything you need—and more! 💕
ABC Mouse is a comprehensive digital learning program designed by educators and meant to echo what children are learning in school. With more than 9,000 interactive learning activities, focused on building math, reading, and science skills for the 2 to 8-year-old set, your child is bound to find something that holds their attention and piques their curiosity. Kids can read stories, watch videos, and play games, all of which aim to advance their learning outside of the classroom. The program is free for the first 30 days and then $9.95 thereafter. 
With Adventure Academy, kids aged 8-13 are invited on an epic learning adventure. Here, kids are enticed to engage with all the traditional gaming perks, from customizing their own avatars and characters to safely playing along online with friends. For $59 each year, students can embark on this academic journey, playing games to learn the essentials of reading, language, math, science, social studies, and more. 
For moms with budding authors, Night Zookeeper aims to be the safe creative writing community for little ones age 6 +. With more than 1,000 games and activities, this program keeps children engaged and interested in writing, vocabulary, grammar, and story development. While kids work, they have the option to receive personalized feedback from Night Zookeeper's team of real-life educators. This app offers a free 7-day trial and is $12.99/month. 
Here's some good news: while schools are closed, BrainPop is granting parents free access to its enormous library of animated learning videos for kids. Geared toward children from kindergarten to twelfth grade, there's something for every student looking to bolster their skills in science, social studies, English, math, engineering, technology, art, and music. Videos are accompanied by supplemental quizzes and learning activities. 
This free app aims to inspire a love of engineering and invention in girls age 4 and older. Sit your little one down in the director's chair for an afternoon of movie-making. Here, kids are invited to create their own short animated movies and gifs by drawing, coloring, and photographing inside this wholly engaging program. 
This completely free (and ad-free!) learning app is made for children age 2-7 by the non-profit Khan Academy. Play-based, it aims to spark curiosity and a joy of learning, taking kids on academic adventures in all of the major subjects. Students have access to thousands of activities, books, and videos that will nurture their natural curiosity and creativity.