I've been a coffee drinker for as long as I can remember. Enticed by the smell of it as a child, I took every opportunity to beg my mother and grandparents for a mug-full of my own (the answer, of course, was "no"). And long before I even considered the best home espresso machines, I vividly remember toting my travel mug of half-caff to high school every day. While I may not be an expert on the subject, I've surely drank my fair share and—as a mom to a two-year-old and a six-month-old—I am always on the hunt for the tastiest brews to help get me through the day.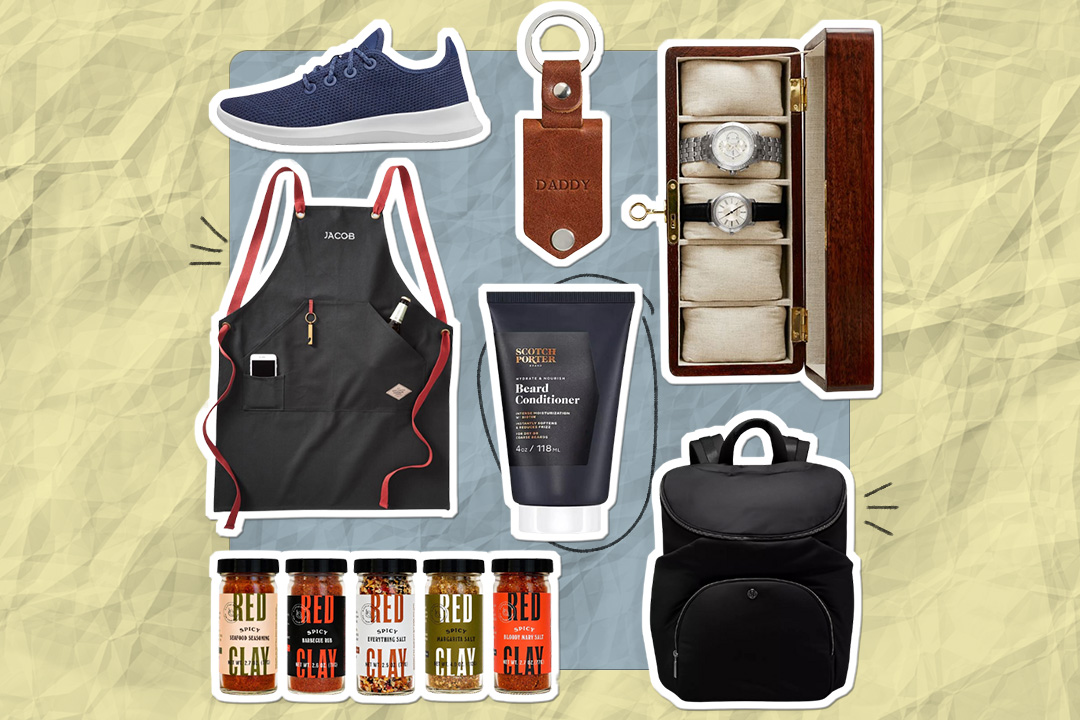 june 18 is coming up fast — have you started shopping yet? 😎
As much as I love visiting coffee shops (probably one of my favorite activities), I also live in the middle of nowhere. To get to the closest coffee shop requires driving at least fifteen minutes. This, of course, also means getting my kids ready, strapping them into their carseats, driving to said coffee shop, and waiting in lengthy lines while simultaneously keeping the baby from crying and the toddler from melting down. That's a lot of work for a cappuccino.
It wasn't long after my second child was born that I realized I needed a solution (and, also, that I needed espresso in my life more than ever). In other words, I needed a home espresso maker. And so, I went on a self-assigned noble quest to find the best of the best espresso machines. On my metaphorical journey, I tried four different home espresso makers. Keep scrolling for my thoughts on each of the following machines:
Budget-Friendly Espresso Machines
Ninja Specialty Coffee Maker
Pros: Low price point, multifunctional, milk frother included
Cons: "Specialty brew" requires a large amount of ground coffee to brew, non-pressurized
I've had my Ninja Specialty Coffee Maker for two years now and it is, truly, a hearth in our home. Even as we've added "fancier" appliances to our kitchen, we have continued to use our Ninja every single day (multiple times per day). While it isn't technically an espresso maker, this coffee pot gives users the opportunity to make a "specialty brew," which Ninja describes as a "super-rich coffee concentrate that you can use to create delicious lattes, macchiatos, cappuccinos, and other coffeehouse-style drinks." Folks, I can attest, it is definitely "super-rich" and can stand in for your espresso fix. I have made many cappuccinos using the specialty brew function and the attached milk frother that comes with the unit.
If you're on the fence about adding an espresso maker to your home, I can't recommend the Ninja enough. Because even if you don't end up using the specialty brew function a whole heck of a lot, the unit can still stand in as a regular ol' coffee maker. And, to be clear, this machine makes good coffee. I was hooked after my first cup of drip coffee and couldn't believe I had spent so many years drinking Keurig-brewed beverages (I weep both for my taste buds and my carbon footprint).
At a price point of about $100, this coffee unit is a great stepping stone into the world of home espresso makers.
Nespresso Evoluo
Pros: Exceptional taste, easy to use, multifunctional
Cons: Milk frother is separate, pods are pricey
Nespresso is basically synonymous with "home espresso maker." The machines are ridiculously popular. It only took one drink brewed from the Evoluo machine to understand why—the espresso is absolutely delicious. On top of that, it doesn't get more convenient than popping a pod in and hitting a button. Not to mention, the machine heats up absurdly (and wonderfully) fast: 25 seconds.
On top of convenience, there are a wide variety of Nespresso capsules to choose from. Aside from being able to choose between different coffee sizes (a strong 1.35 oz espresso versus a 7.77 oz coffee), the pods also come in an assortment of flavors (my personal favorite is currently the Hazelino Muffin). This is especially fun if you do a lot of entertaining and would like to have a variety of pods on hand for your guests to choose their own adventure at a brunch get-together.
To be honest, I really didn't want to like Nespresso. The pods seemed incredibly wasteful. I was pleased, however, to discover that the pods are recyclable. And unlike other products and services, which require you to go out of your way to find a specific recycling facility, Nespresso makes it incredibly easy to recycle the pods. Simply request a free recycling bag when purchasing the pods, fill the bag with used pods, and drop the bag at your local UPS location. I was even more pleasantly surprised to learn that Nespresso is a certified B Corp™.
It's worth noting that the Nespresso Evoluo does not have a built-in milk frother, but one can be purchased separately or in a bundle. On that note, the foamy texture the machine's pressure creates during brew is so wonderful, I've been enjoying the espresso straight without milk.
Premium Espresso Machines
Pros: Ability to customize drinks, superb beverages (even when using decaf), modern aesthetic, compatible with both beans and grounds
Cons: Machine is finicky, uses tubes to create specialty drinks, takes up a significant portion of countertop real estate, high price point
With its modern aesthetic and touchscreen, the Terra Kaffe TK-01 is a sexy machine (That may sound ridiculous but, seriously, just look at it!). My husband first brought the machine to my attention after an ad graced his YouTube feed—we were both entranced by the machine's seeming ability to concoct a perfect cappuccino, americano or latte at the simple touch of a button. We knew in an instant that we had to give it a try.
I'll admit I was initially scared to take the product out of the packaging and get it set up. Something that can do so much must be complicated to use, right? Wrong. So wrong. Despite the instruction materials being a tad confusing, setting up the TK-01 ended up being a cinch (word to the wise: visit Terrakaffe's YouTube channel for game-changing instructional videos) and I was playing barista in a matter of minutes.
As someone who has literally zero experience working behind the counter of a coffee shop, I was blown away by how simple this machine was to use. Literally two finger taps away from creating rich, customized, and beautiful milk-based espresso beverages. I also enjoyed that this machine could dispense hot water and hot milk.
At first, I was intimidated by the tubes required to create the milk-based beverages. I was relieved, however, to discover that the machine had a cleaning function built in. Once I became comfortable with the machine, I started trying out a handful of recipe combinations, using different milks and even throwing some flavored creamer in from time to time. Every single beverage I created with the TK-01 was superb.
One thing that initially attracted my husband and I to the TK-01 was its versatility. While it has the ability to freshly grind beans, it also possesses a second ability to transform ground coffee into espresso creations. My husband is a decaf drinker and I am not—the more versatility a machine can offer, the better. We really truly loved every drink we tried making with the TK-01, even those made with ground decaf (which you would expect to have a weaker taste).
As far as I was able to discern, there were really only a few downsides to the TK-01. The first is pretty obvious: It's not a small appliance. So, if your home has limited counter space, it may not be the easiest machine to make room for. I suppose it depends on how important espresso-based beverages are to your lifestyle. I personally have a fair amount of counter space and a work-from-home career. I'm constantly seeking to better optimize my home for my lifestyle, so the size didn't bother me. But it's certainly worth mentioning.
Another downside to this machine is that it is, admittedly, finicky. That is truly the only word to describe the quirk that I have experienced using it. For example, if your water tank is slightly misaligned or the coffee ground receptor bin is full, the machine will report the issue and refuse to brew. While this may not sound like a big deal, it waits to report the issue until after the beans or grounds have been processed. This can be frustrating as, of course, the last thing you want to do is waste coffee. I trialed the machine for a little over a month and also became frustrated when, from time to time, the hot water function would stop working. Overall, I really loved the TK-01, but with a hefty price point, I do feel it's important to report my entire experience.
The good news is, if you're interested in trying a TK-01, you can trial one yourself! Terra Kaffe offers customers the opportunity to trial the machine for 30 days—visit their website to learn more.
Pros: Sleek design, no tubes, compatible with both beans and grounds
Cons: Decaf beverages taste weak, high price point
I have never owned a Philips appliance but thought I had struck gold when I stumbled upon the Philips 3200 Automatic Espresso Machine LatteGo online. It looked like it could do everything the Terra Kaffe could but—drum roll please—without the tubes.
Upon opening my Philips machine, I was instantly impressed with its sleek design. It was a bit more compact than the TK-01. It was also lighter. While this is definitely something to note in the "pro" category, I will say the machine does ultimately feel a little cheaper or less substantial than the TK-01.
But at the end of the day, what matters most is the beverages it can create, and this machine does a great job brewing up beverages. The machine is perhaps even easier to operate than the TK-01 and I know I can rely on it to work perfectly every single time (no wasted coffee beans or grounds to date). Similar to the TK-01, this machine can run with both grounds or beans, which, again, is great if you have both caffeinated and decaffeinated coffee drinkers in your home—or if you just tend to have a variety of odds and ends floating around in your kitchen pantry. I'll also note that the ground coffee chute on this machine is larger and easier to access.
The one downside to this machine—based on my personal experience—is that it doesn't seem to handle decaf brews as well as the Terra Kaffe. My husband and I tried the same ground decaf we did with the TK-01 but the taste was noticeably weaker. That being said, if you're constantly seeking a caffeine fix like I am, this is a non-issue. All of the beverages I've crafted with caffeinated beans have been fresh and coffeehouse worthy.
Another big positive for the Philips 3200 is that it doesn't rely on tubes. Instead, milk is drawn from the Latte Go cup (which comes with a lid, making it easy to store excess milk in the refrigerator). While cleaning the tubes with the TK-01 was pretty straightforward (the machine does all the work), I do enjoy cutting out extra steps whenever possible.
Final Thoughts
With so many options flooding the market, it can be difficult to decide which espresso maker is right for you and your household. While, of course, I can be critical and overanalyze all of these machines, take heart in knowing that they are all exceptional products. Truly, you can't lose. While my TK-01 was loaned to me through the company's trial service, the other three espresso makers mentioned in this review are all still sitting pretty on my kitchen counter. I truly love them all and use each one every day.
Wherever you land in your espresso-maker-buying journey, I hope these consideration points are of some use and that you, too, will be brewing up some highly-caffeinated beverages shortly.