I've found that there are generally two types of people in this world: those who buy second-hand (and take an enormous amount of pride in it) and those who don't. Sure, this may be an oversimplification, but I still think it holds some weight. Super thrifters take pride in buying things second-hand. They spend their weekends perusing garage sales and Goodwill locations. And they're always looking for the next wooden side table from a consignment store to upcycle. Spoiler alert: This is me.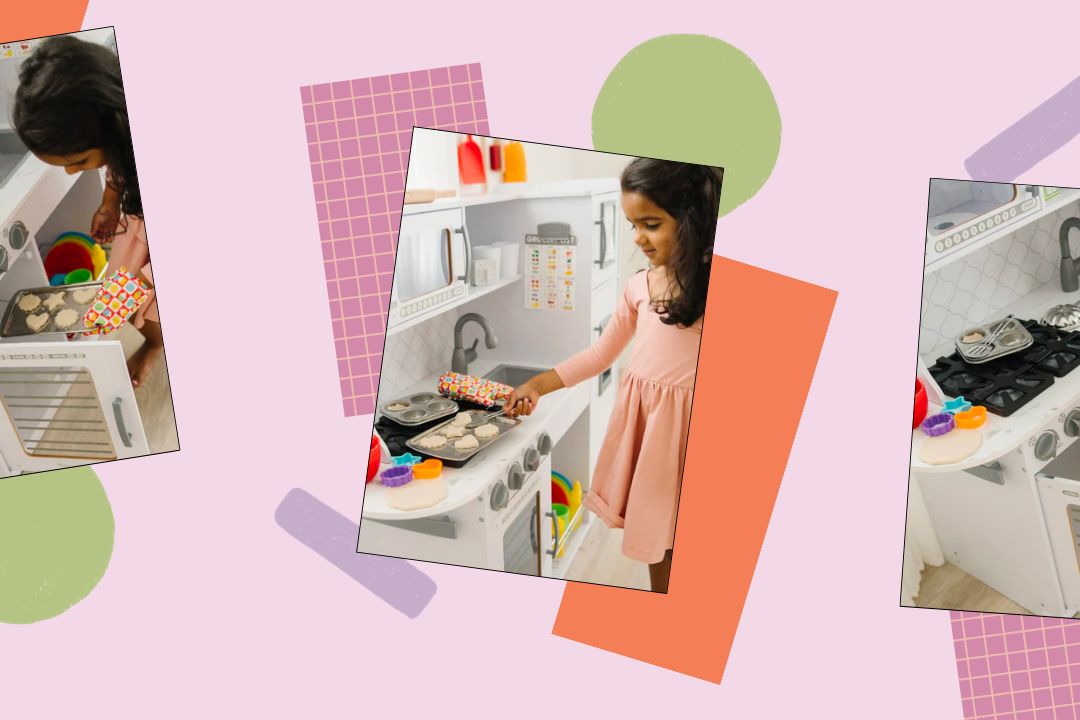 Thrifting is basically a part of my personality. And I come by it genetically. My mom used to take us to garage sales on summer Saturdays when we were kids and has always had a knack for giving a worn-out piece of furniture a second life with a coat of paint. Maybe it's our Midwest upbringing, but we live for a deal and will tell anyone and everyone all about it: "Oh, this? I got it from Goodwill for $10!"
I'm sure this sounds pretty odd for those who don't have this same propensity towards shopping in second-hand stores. Maybe there is an "ick" factor in thinking about buying other people's cast-offs. Or maybe it just feels too overwhelming to walk into a warehouse-type store and try to find something that will fit with your home decor. Either way, I'm here to provide some insight into the second-hand shopping process and all that it entails. And hopefully, I'll bring around any skeptics out there to the beauty and joy of second-hand shopping.
What qualifies as second-hand?
For starters, let's be clear on what we're talking about. In the past few years, online marketplaces have really blown up. Whereas I used to be limited to Craigslist for all things second-hand on the internet, now you can go to Facebook Marketplace and find almost anything you need. These are great second-hand options. But where I personally find joy and have great luck is in-person, second-hand shopping. This includes local thrift, antique, and consignment stores, as well as Goodwill locations. Other great in-person resources include garage sales and estate sales.
General strategies for thrifting
Let's talk about how to strategize when you're planning on second-hand shopping. No matter what you're looking for, there are a few key tips to follow when thrifting.
Keep an open mind
I would say the most important thing when thrift shopping is an open mind. Thrifting is all about seeing the potential in something where it might not be obvious. Home goods are in a consignment shop because the initial owner may not have had a use for the items anymore. Yet, they were also aware these items had some life left. Wood tables may have a broken joint, table tops may be scratched, and paint may be chipping. These are all opportunities to make the piece your own by fixing it, painting it, and upcycling it. Never underestimate the power of paint and a good cleaning! This applies to furniture, art, and home goods.
Have an idea of what you're looking for
I keep a running list of items I'm looking to buy second-hand. These are things like nightstands and bookshelves. I am not in any hurry to procure them. They may be more expensive to purchase new. And that makes them ideal for thrifting. Having a general sense of what household goods or furniture you need will help make the thrifting experience less overwhelming.
Goodwill and thrift stores can be huge warehouses where organization is not at its finest. Instead of getting burned out, rifling through aisles without a purpose, go in with a few ideas of what you've been wanting. That way, you can stick to only the sections that appeal to you. And you never know; you might discover an unknown "need" by stumbling upon something unrelated to your search!
Shop early and often
Typically, thrift stores introduce new stock on a weekly basis, on the same day every week. Ask an employee what day they generally restock and make a point to go on that day when you can. If your store is only open a few days a week, go the first day it is open for the best inventory. And, remember: If you don't find something one week, that doesn't mean it won't be there the next. Second-hand stores are constantly receiving donations and putting new things out on the floor. You're almost guaranteed to find new items each time you visit if you space out your stops accordingly.
Take photos
Unsure if you really need or want an item? Take a photo and come back to it. This is my favorite tool for vetting items I'm not sure will work in my house. I go home and think it over, and if the item is still on my mind, I know it's a good purchase. I've definitely been the first person ready to walk into the thrift store when it opens because I left something behind the day before and couldn't stop thinking about it. (It was a vintage Coach leather bag, and yes, I am so glad I went back for it.)
Follow safety precautions
As with any second-hand purchases, there are some safety precautions you'll want to keep in mind. Check tables and shelving to be sure they are sturdy and stable. Consult the protocols for children's products to steer clear of certain baby items that may not be up to code. (I'm thinking about the vintage brass crib I found while pregnant with my first child, which was definitely more beautiful than safe for an infant.) Additionally, use common sense when it comes to items to avoid. Fabrics and clothing can always be washed, but it's hard to be 100% sure mattresses and cushions are free of bed bugs and other off-putting issues.
Buying second-hand furniture
Furniture is my favorite thing to buy second-hand. There's a sturdy heartiness to vintage furniture that I find hard to replicate in modern affordable furniture. Plus, there are so many ways to fix up a well-worn dresser. Chips and scratches can always be sanded and re-stained. Ugly hardware can be swapped out. And unappealing finishes can be painted over.
So, what are you most likely to find at a second-hand shop, and how can you be sure you're getting something worth bringing home?
Tips for thrifting furniture
Bedroom sets: Keep in mind that you may need a frame to go with any second-hand headboard. Remember: You can always swap out the hardware on a nightstand or dresser to make it more modern or more in line with other pieces you have at home.
Desks and dressers: Consider the ease of opening the drawers and the shape of the legs. You can use a piece of sandpaper or even bar soap to help a wood drawer glide easier if it's a little sticky.
Small tables: Check that the legs are sturdy and attached well. Sometimes all it takes is a little wood glue or a tightened screw to fix a wobbly leg.
Dining tables and chairs: Scratches and marks can be sanded and re-stained. Unappealing stain colors can be painted over. If you're not in the market for a full set, ask to buy separate pieces.
Endless numbers of random chairs: I swear, if you are looking to put together a set of mismatched dining chairs, get yourself to a Goodwill or thrift store ASAP.
If you like DIY projects, putting in a little work on a piece will only enhance the joy it brings you in the long run.
Shopping for second-hand mirrors and artwork
I would guess nearly 85% of my home art and mirror collection was purchased second-hand. Goodwill and thrift stores have an endless inventory of art that will make you say, "Is this hideous or actually really cool?" So, how can you take it from one extreme to the other? Just add spray paint!
Oftentimes, perfectly lovely paintings are hidden by large, garish frames or frames with a finish that detracts from the art. Or, lovely antique mirrors come with a banged-up, dingy frame. I keep cans of white, black, and gold Krylon spray paint on hand for this exact reason. If the frame is too ornate, try white. If it's simple, but the wood is the wrong finish, go for gold. Either way, you may be amazed at how much changing the frame will revive the art.
Tips for thrifting artwork
Check to see if it's an actual painting or just a print: You'll see brush strokes and an artist's signature if it's an original painting. And, sometimes, you'll pay accordingly. If it's a framed print, that doesn't rule it out, but you may want to ensure you're not overpaying for a poster someone else had framed!
Look at the back: Check the integrity of the frame (is it falling apart?) and be sure there's a hanging mechanism. If the back is damaged, the painting might be difficult to hang, which you'll want to consider when bringing it home. If a mirror is super heavy, you'll want to use a specific type of wall anchor when you hang it. These are good things to know before you get your new favorite piece home.
Ask yourself: Does this fit with the decor of my home? Sometimes it's great to branch out and use new styles in your home, but you always want to consider where you're putting a new piece of art and what else is in the room. Too many styles in one space can make a room feel hectic rather than eclectic.
Finding glassware, dishes, and kitchen supplies
Thrift stores often have a huge surplus of china and glassware. I've found vintage china, crystal, and smoked glass accent pieces that I love to this day. Shopping second-hand is a great way to find unique pieces that will add some character to your existing dishes. Keep an eye out for:
Crystal cordial glasses and unique shot glasses for celebratory drinks.

Glass pitchers for water and cocktails for a group dinner.

Vintage pyrex serving dishes for adding some creativity to your dinner parties.

Wooden serving ware and salad bowl sets for a fraction of what you'll get them for at Crate & Barrel. 

Kids' items, like miniature china tea sets, juice glasses, and plastic bowls and plates. (Just remember: Older plastic items might include BPA, so it might be best to pass on items that don't say "BPA-free")
Whatever you may be shopping for, I encourage everyone to give second-hand stores a try. You may find what you're looking for, what you didn't know you needed, or nothing at all! Sometimes it's those trips where I find nothing that make me even more determined to go back again.