If we know one thing about motherhood, it's that multitasking is a must. As a mom with a newborn, you may find yourself needing a helping hand or even wishing you had as many hands as a Durga goddess to get everything done: one to hold the baby, one to clean up the kitchen, one to make yourself lunch, one to entertain the toddler, and a few extra for good measure. So for pumping moms—whether you're exclusively pumping, wanting to learn how to build a milk stash while breastfeeding, practicing power pumping, or pumping at work or on the go—it helps to have a hands-free breast pump.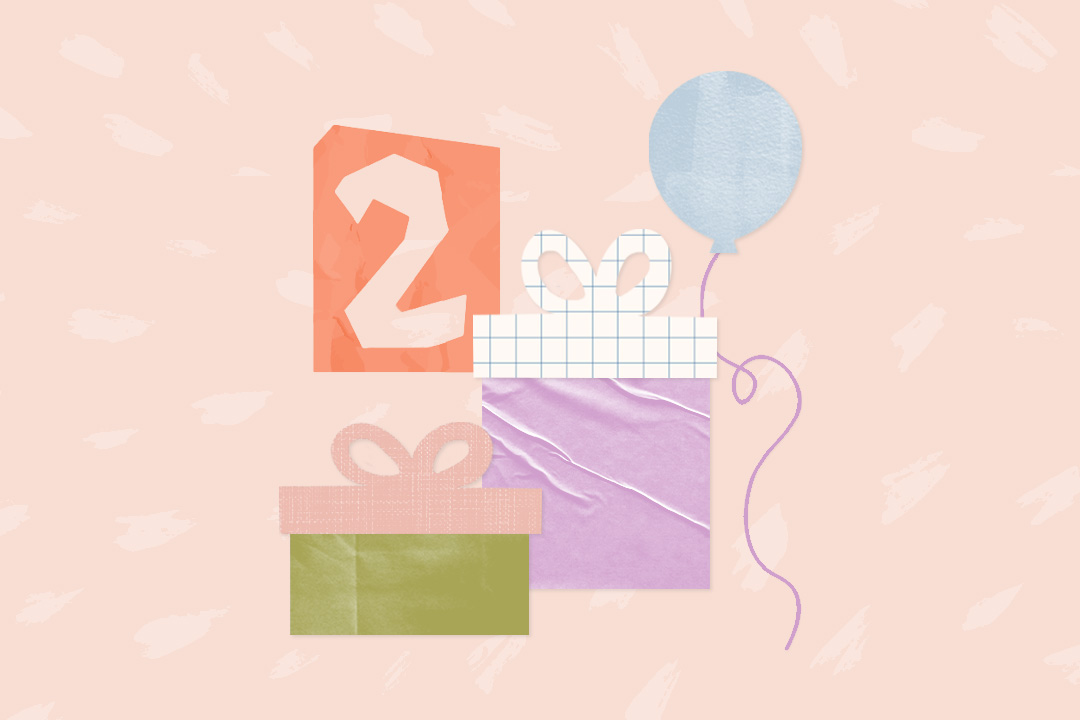 a LO in your life will love these! 🎁
Wearable pumps are wireless, hands-free breast pumps that allow moms the freedom to multitask while pumping. Unlike traditional breast pumps, they don't need to be plugged into an outlet. The top-rated hands-free pumps can be expensive though, so it's important to check your budget and your insurance coverage. The Affordable Care Act mandates that health insurance plans must cover the cost of a breast pump, although each health plan may have specific guidelines on the type of pump it covers. Pumps can also be paid for with HSA/FSA funds.
But how do you know which hands-free pump is the best option for you? Increasing your knowledge about things like the AAP breastfeeding guidelines and learning what works best for you throughout your feeding journey are important steps. That's where we come in. We did the research to find the best hands-free breast pumps and accessories on the market so you can find the one that will feel as helpful to you as a third arm.
Top-Rated Hands-Free Breast Pumps
If you ask your mom group chat about favorite hands-free breast pumps, you'll likely be recommended one of these. They're versatile, have rave reviews, and are usually partially covered by insurance.
Best Hands-Free Breast Pump Covered by Insurance
Using your health insurance plan to pay for a breast pump is an option everyone should consider, and many hands-free pumps can be at least partially covered.
Babylist
Weighing in at under 10 ounces, the Medela Freestyle Flex Pump won't wear you down while using it. The built-in rechargeable battery allows for up to eight double-pumping sessions. The suction mimics baby's natural sucking rhythm for increased milk collection, and depending on your plan, it could be 100 percent covered by insurance.
$395.99
Best Budget-Friendly Hands-Free Breast Pump
It's no secret that having a baby is a big expense. It's always smart to save money when you can, and as long as you aren't compromising on quality, we're all for it.
Amazon
You don't have to compromise on quality to find a budget-friendly hands-free breast pump. This Luxlady breast pump provides the essential benefits of a wireless pump, like the massage mode and nine different suction levels, at an affordable price. It's discrete, portable, and wireless for effortless use.
$99.99
Most Convenient Hands-Free Breast Pumps
Convenience for a new mom is as important as that twice-microwaved second cup of coffee. If a device can add even an ounce of convenience to a new mom's life, like a few extra minutes of shut-eye, it's a win in our book.
Amazon
Moms need all the sleep they can get, which is why the Freemie Liberty pump is so great. With a programmable sleep timer, you can rest easy while collecting your milk supply. The discrete design fits under your bra for hands-free collection of up to 8 ounces per cup.
$199.99
Target
Spectra has made a name for itself in the breast pump industry due to its excellent products. With all the power of the traditional Spectra pump in a portable design, you can go anywhere without compromising functionality.
$180.99
Walmart
For one of the most powerful hands-free pumps on the market, look no further than the BabyBuddha portable pump. This pump has five stimulation modes and nine expression modes, meaning there's a perfect option for everyone.
$249.99
Best Hands-Free Breast Pump For Large Breasts
Just as every mom is unique, every body is different. A hands-free breast pump that works for some may not work for all. This pump has been specifically recommended by mamas with larger breasts.
Momcozy
For moms with larger breasts, consider the Momcozy Wearable Pump. Its 24 mm flange size will fit comfortably on most larger breast and nipple sizes. We love the pump's memory function and its ability to shut down after 30 minutes of use.
$119.99
Hands-Free Breast Pump Accessories
For the best experience, pump accessories are a must. Of course you'll need collection cups and a means of storing the breast milk, but pumping bras also make the pumping and nursing processes easier and more efficient.
Pumping Bras
Collection Cups
Target
Avoid hanging bottles from your pump with the Spectra CaraCups, which are lightweight, BPA-free, and compatible with many breast pumps.
$64.99
Target
With the Haakaa Ladybug, breastfeeding or pumping moms can collect extra milk from let-down and leakage. The Ladybug provides gentle, constant suction and is shaped to comfortably fit in your pumping bra.
$17.99
Breast Milk Storage
Walmart
These highly-rated storage bags ensure you can safely store, transport, and warm your breast milk when needed. Made from strong, durable material with a double zipper, you can rest easy knowing your milk will be safely preserved.
$19.99
Target
As the #1 physician-recommended breast milk storage product in the U.S., these collection and storage bottles are a must. They're also BPA-free, dishwasher- and freezer-safe, and are HSA/FSA eligible.
$13.59