Like most of us, my search for the best jean shorts has been a long and ongoing one—and one that often feels like it will continue to go unresolved. While I've found a few denim shorts over recent years that I've deemed acceptable enough to throw on over a swimsuit or for a summer baseball game, I have yet to come across a pair that I look forward to wearing.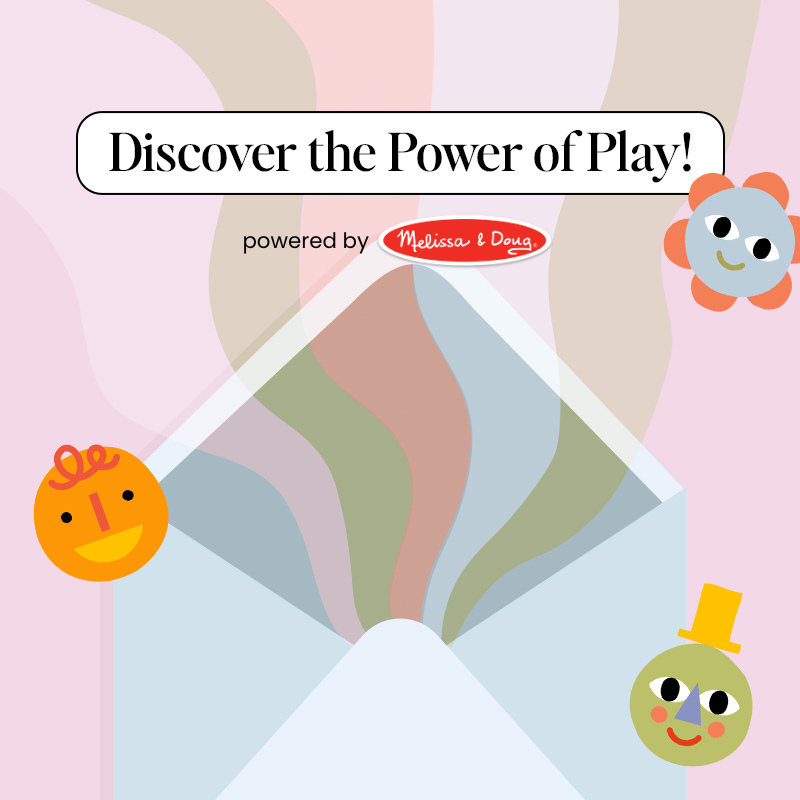 make the most out of every moment with your little one
So this year, I decided to set my eyes on the prize. I made it my personal mission to try as many promising jean shorts as I could find and decide on a winning pair once and for all. I shopped around our reader and editor favorite stores to read reviews, polled our team for their favorites, scrolled TikTok for recommendations, and combed through my own personal wish list to pull together a selection of nine contenders.
I wanted to make sure that all budgets were represented, so these prices range from an under-$40 Old Navy pair to the famous $138 Agolde Parker Long Shorts, with lots of options in between. I wanted to find a pair that is comfortable to wear on long summer days, fits well, and looks cute, of course! Keep scrolling for my definitive review of nine pairs of the best jean shorts.
The Criteria and Ranking System
I wanted a pair of denim shorts that I could always turn to no matter the outfit—from pairing them with an oversized button-up to throwing them on over a swimsuit. I also wanted them to appear relaxed and effortless, rather than stiff and uncomfortable. Because of these things, I looked for three main qualifications in selecting my nine pairs of shorts:
They are comfortable to wear
They're not too short
They have a little extra room in the thighs for a relaxed silhouette
After trying them on and wearing them for a bit, I gave each pair a score out of five for fit, comfort, look, and price. I then averaged each of the four scores to come up with an overall rating out of five stars.
I ordered every pair of shorts in the same size, so I could determine whether or not they run true to size and to keep as much consistency as possible throughout all of the options. I mostly went for high-waisted pairs, but I threw in a few mid-rise as well for some variety.
Best Jean Shorts Review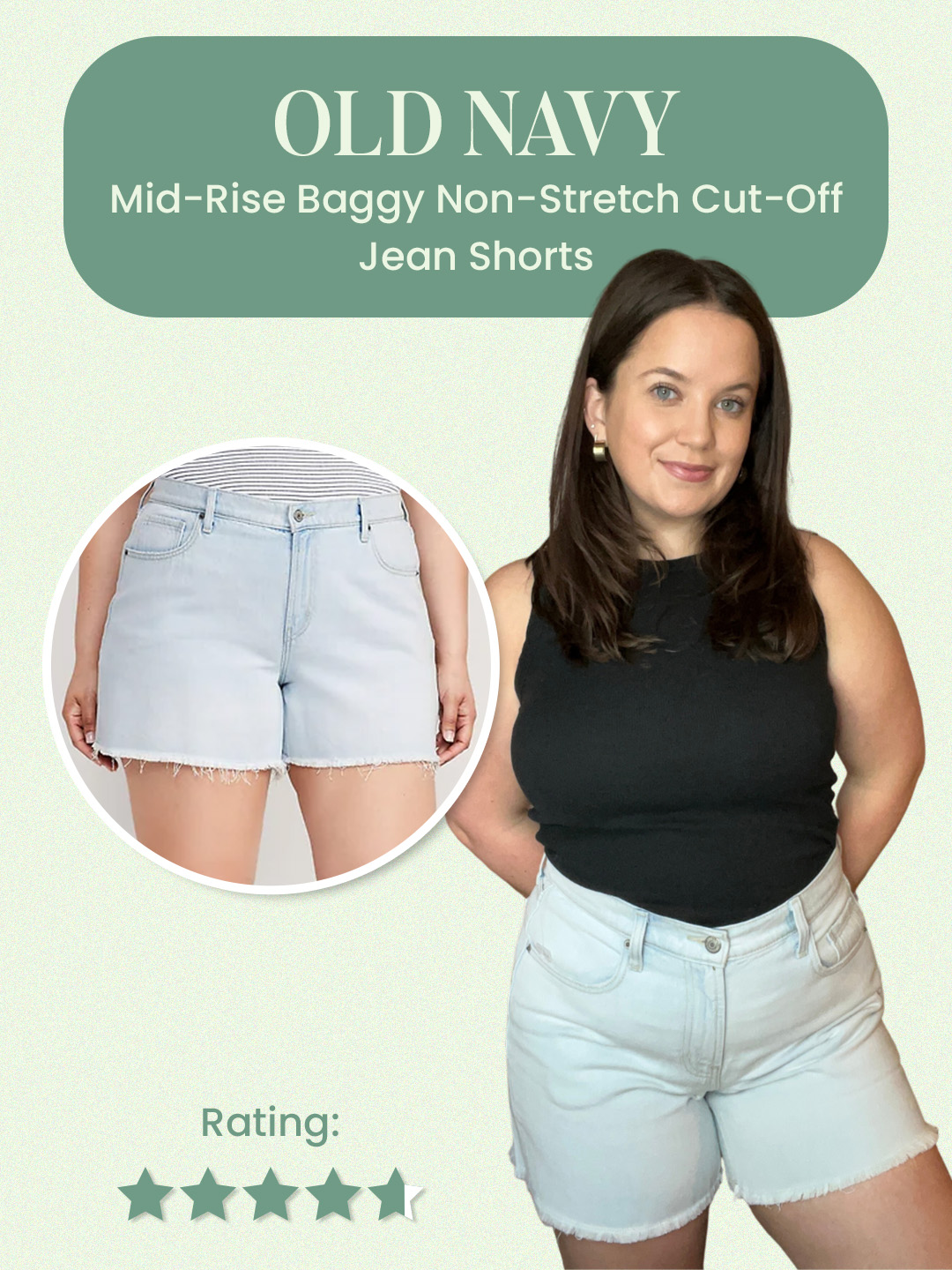 Overall Rating: 4.75/5
Fit: 4.5/5
Comfort: 5/5
Look: 4/5
Price: 5/5
I was very pleasantly surprised by how much I liked these shorts, especially considering that they're one of the most affordable pairs on this list. As soon as I put them on, I could tell that I would be comfortable all day in these. The denim is lightweight and moves with your body, but also is made to not stretch out over time.
They are the perfect length and have plenty of room in the thighs to achieve that relaxed look, so they check all of the boxes when it comes to my criteria. I even really like the mid-rise (shocking, I know). I would definitely keep these and look for them in more washes.
Overall Rating: 4.5/5
Fit: 5/5
Comfort: 5/5
Look: 5/5
Price: 3/5
I have heard countless people—from coworkers to random strangers on the internet—sing the praises of the Abercrombie Dad Short. And as a self-professed life-long fan of Abercrombie's Curve Love line, these were the first pair I added to my list when I decided to do this review. Spoiler alert: They live up to the hype.
In my opinion, Abercrombie's denim is some of the absolute best. It's high-quality (read: doesn't stretch out and get baggy) without being insanely expensive, and these shorts are no different. They fit perfectly all around, including at the back of the waist (if you know, you know). The only points docked on this pair were for price, but at around $70, they're worth a bit of an investment. And if Curve Love isn't for you, they come in regular fit as well. These are often in and out of stock because of their popularity, so if you see a pair in your size, grab them while you can!
Overall Rating: 4.25/5
Fit: 4.5/5
Comfort: 5/5
Look: 4/5
Price: 3/5
This was another pair that surprised me. I have always loved Everlane pieces, but I didn't think much about their denim shorts since they only have a few styles. As soon as I put them on, however, I realized that they pretty much met every single requirement I was searching for. They're insanely comfortable, relaxed, and a great length.
I docked a point for look only because the rise was ever so slightly too high for my liking—but it's important to note that I'm 5'3″, so if you're taller, they'd probably be great on you. They don't have any gapping at the back of the waist and I felt super secure with the length and overall fit. Unfortunately, they're currently out of stock in this wash, but I definitely have my eyes on the gorgeous ecru color.
Overall Rating: 4.25/5
Fit: 4/5
Comfort: 3.5/5
Look: 4/5
Price: 5/5
This is a pair of shorts that has been circulating on The Everymom for a while, as they're owned by a few of our editors and frequently shopped by our readers, so of course I had to try them. I was a little apprehensive because they don't have as much of a relaxed fit throughout the thigh as some of the other picks on this list, but I was pleasantly surprised at how much I liked them when I put them on.
The denim is very soft and comfortable, they're a great length, and I love the side-slit detail. They also have a button fly, which I think helps to make denim shorts more flattering. I actually think that these shorts have a pretty similar look and fit to the Agolde pair (see that review next) for about $100 less.
Overall Rating: 4/5
Fit: 4/5
Comfort: 4/5
Look: 5/5
Price: 2/5
The Agolde Parker Long Shorts are another pair that I knew I needed to try. I have been seeing them all over social media since it started to warm up this year, and they look so cute on everyone. The TL;DR on these shorts is that if you're looking to invest in some high-quality denim, these are a perfect choice.
You can tell that these shorts would only get better with wear. They're 100% cotton, so there won't be any unflattering stretching throughout the day. They felt a little snug when I first put them on, but they started to loosen up a bit even as I wore them for this try-on. They also have a button fly and sit perfectly in between a high and mid-rise. I also think that of all the pairs I tried, these have the best distressed look. All in all, I definitely understand the hype around these shorts.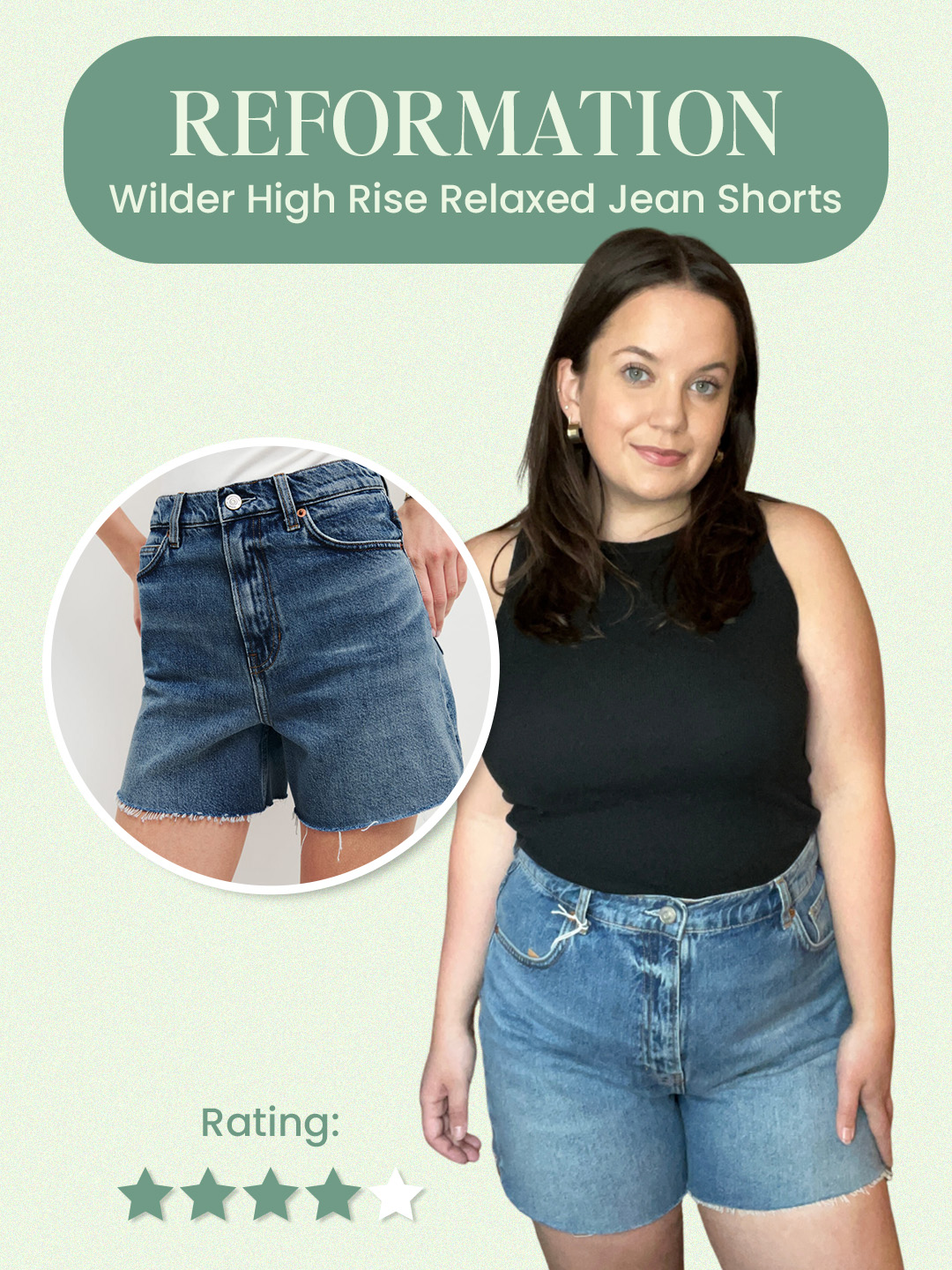 Overall Rating: 4/5
Fit: 4.5/5
Comfort: 5/5
Look: 4/5
Price: 2/5
This is another pair that I threw into the line-up on a whim. I haven't tried many Reformation pieces, and I hadn't heard much about their denim shorts. But again, these seemed to check all of my boxes when I looked at them online—and I'm happy that I ended up ordering them, because they ended up being one of my favorites.
These shorts fit great on all fronts, from the length to the rise to the amount of space in the waist and the thighs. The denim also has the perfect amount of comfort without being too stretchy. And as a bonus, it's made from 80 percent regeneratively grown cotton and 20 percent recycled cotton, meaning it's better for the environment. According to the Reformation website, the environmental footprint on these shorts is about 89 percent less than a conventional pair.
Overall Rating: 3.5/5
Fit: 2/5
Comfort: 4/5
Look: 3/5
Price: 4/5
While I liked the mid-rise on a few other pairs of shorts, this one was just not doing it for me. They sit at just the right place to cause some significant gapping at the back of the waist. They also run slightly large, so I would recommend sizing down or going with the smaller size if you're in between two sizes.
As far as the material, they are 99 percent cotton and 1 percent spandex, so they were very comfortable with just the right amount of stretch. I definitely think you could wear these all day without ever thinking, "I need to take these jean shorts off."
Overall Rating: 3.25/5
Fit: 3/5
Comfort: 4/5
Look: 3/5
Price: 3/5
I have found that Madewell's denim selection is pretty hit or miss for me. I have some Madewell jeans that I absolutely adore, but I have also tried a few that just don't work for me. I've also found that their sizing is pretty inconsistent, and a lot of their stuff runs big—which is also true for these shorts. I would recommend sizing down.
These shorts have the perfect medium wash, a fun side-slit detail, and are comfortable, but they just aren't doing it for me. They are also too big, so I would bet that they'd be better had I ordered a size down. I didn't hate these, but overall I'd say they were just "meh."
Overall Rating: 2.75/5
Fit: 2/5
Comfort: 2/5
Look: 3/5
Price: 4/5
As a huge fan of Levi's jeans, I really wanted to love these. However, I've discovered that the 501 style (both in shorts and jeans), just isn't made for people with curves. I won't lie… these were so hard to get on. They definitely run small, so I would recommend sizing up at least once if you're going to try them. They also have a button fly, so I was sweatin' by the time I reached the top button.
I do really like the wash, length, and quality of these, so if your body type is different than mine, they might be worth a shot. In the meantime, I'll keep holding out hope that Levi's will release a style of jean shorts that works for me.
Final Thoughts
Overall, I'd say that my journey to finding the best pair of jean shorts was successful. If you're looking for a budget-friendly buy, Old Navy is the way to go. For a mid-range price point, opt for Everlane or Abercrombie. And for an investment pair, go with Agolde or Reformation. For now, I'll be adding both an Old Navy pair and the Abercrombie Dad Shorts to my personal collection, but I'll rest easy knowing I have some back-up favorites on deck.