It's no secret that planning a vacation with teens is worlds different than doing so with little ones. Once your kid is older, the list of travel destinations that are worth your while dramatically broadens. You don't have to put as much thought and effort into chaperoning their every move or having back-to-back activities planned to avoid any boredom-induced tantrums. Plus, with age comes wisdom, so they're better able to appreciate the experience and genuinely soak up every minute—I mean, I don't know how "wise" a teenager can be, but you remember the trips you took when you were 13 years old better than any you took when you were 3, right?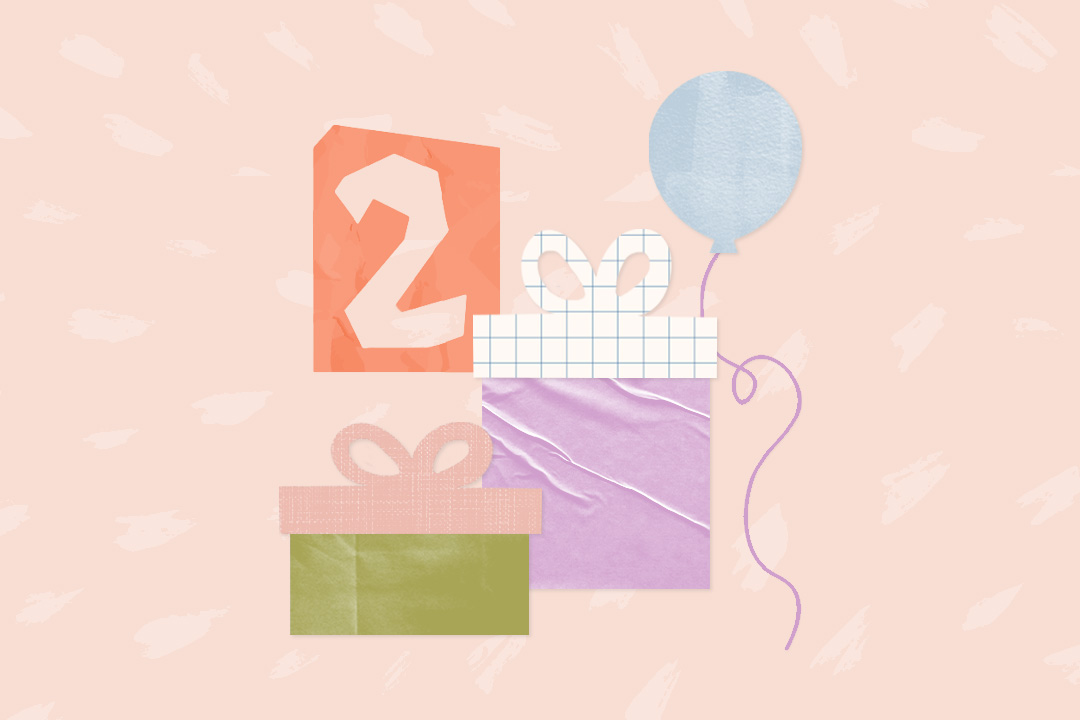 a LO in your life will love these! 🎁
Even with more options on the table, there are still a lot of boxes—old and new—that ideally need to be checked: Are there enough activities to keep them entertained that aren't too little kid-esque? Will it be a place the whole family can enjoy? Is it safe to let them do their own thing if they want to bask in their "I'm too cool to be around my parents for too long" way of life? Keeping all these factors in mind, there are a ton of vacation spots that are sure to give your teens (and you!) the memories of a lifetime. So here are some of our favorites to get the ball rolling on that family vacay planning:
Tahoe is a top-tier travel destination for families with teens due to its huge variety of outdoor activities, scenic beauty, great food, and safe atmosphere. The crystal-clear lake offers opportunities for water sports like kayaking, jet skiing, and parasailing, and the amount of hiking trails, bike paths, and rock climbing locations are an outdoorsy kid's dream.
And we obviously can't forget about the world-class ski runs found all around the lake! Plus, with tons of family-friendly restaurants and breweries just a stone's throw away from major hotels, it's safe for kiddos to mosey back to home base if you want to enjoy the lively casinos and theaters for a bit. With its stunning natural beauty and large variety of activities, Lake Tahoe strikes the perfect balance between excitement and relaxation.
Spain's more popular travel destinations like Barcelona and Madrid are amazing, but they can be quite overwhelming during the year's busy tourism seasons. The island of Mallorca right off the coast, however, is a jaw-droppingly gorgeous place perfect for a vacation with teens. With its diverse range of activities from hiking and museums to beaches and ancient ruins, there will never be a dull moment.
With a laid-back vibe and tons of history everywhere you turn, Mallorca is an ideal spot for those looking for a more chilled-out beach vacation that can really immerse you in the country's culture. And being very small and not overly congested, you can feel safe letting your teens roam among the delicious restaurants and lovely markets on their own. If you and your teens have a more go-with-the-flow personality when it comes to vacation, we've found your spot.
If you're an East Coast family looking for a road trip-friendly option, Myrtle Beach has your name written all over it. This coastal destination is practically overflowing with activities that are family- and teen-friendly: mini golf, amusement parks, beaches full of different water sports rentals, and even a wax figure museum and safari park.
Teens will especially love getting to explore the famous boardwalk, which features cute shops, yummy restaurants, and tons of live entertainment. With its warm weather and lively atmosphere, Myrtle Beach is a super fun and safe travel destination that's perfect for families with kids of all ages.
Just a couple hours north of Seattle, Whistler is an amazing travel destination for families with teenagers. With its stunning natural scenery and wide range of outdoor activities, there really is something for everyone to enjoy. Teens can hit the slopes and enjoy world-class skiing and snowboarding, take a ride on a snowmobile, or embark on a scenic snowshoe tour through the mountains—but winter isn't the only season to have a good time here.
In the summer, you can explore the gorgeous surrounding mountains, forests, and lakes by hiking, mountain biking, or kayaking. The town of Whistler is also home to a lively après-ski scene with a variety of restaurants, shops, and entertainment options to keep teens on the go. Whether they're looking for adventure or relaxation, this small yet mighty town has it all and is sure to be a trip you'll never forget.
C'mon, who doesn't love Hawaii? As the only Hawaiian island with an international airport and boasting countless affordable hotels and activities, Oahu is definitely the way to go for a tropical family vacation with teens. With a mix of beautiful scenery and vibrant urban culture, travelers of all ages will find something to love here.
Teens can experience the thrill of surfing on some of the world's choicest waves, explore the island's scenic beauty on a waterfall whike, or peruse the countless trendy shops and restaurants. They can also visit the famous Waikiki Beach and try out a variety of water sports such as snorkeling, kayaking, or standup paddle boarding. Plus, if you want an intermission from the beach, there are also a ton of fascinating museums and historical landmarks in the area. With a basically endless amount of attractions and activities, Oahu offers a unique and memorable vacation experience for the whole family.
Country roads, take me to Jackson Hole. The beautiful mountain ranges and wide open fields are filled to the brim with possible activities perfect for any outdoors-loving teens (or vacationers of any age!). Teens can explore the breathtaking scenery of Grand Teton National Park, go rafting down Snake River, or hit the slopes in the winter for some amazing skiing and snowboarding.
And during the warmer months, hiking, horseback riding, and mountain biking are just a handful of the 10/10 activities you can try out. Jackson Hole is also home to a thriving cultural scene with numerous art galleries, museums, live music venues, and of course delicious BBQ spots to explore. Whether they seek adventure or they simply want to soak up the beautiful surroundings, it's a vacation both teens and their families are sure to love.
If you're looking for a classic European adventure, London is the perfect choice. As a big bustling city, it's definitely a better option for older kids who are more prepared to be on their feet soaking in the sights and culture from morning till night. The city offers a wealth of cultural, historical, and pop culture experiences (Buckingham Palace, Big Ben, the Tower of London, and Platform 9 ¾, just to name a few) that will keep you all booked and busy for the whole trip.
You can also indulge in London's famous shopping, dining, music, and arts scenes or even catch a world-class show in the West End if they're a theater lover. Whether they're interested in history, culture, or just having fun, London is a lively city that has something for teens and adults alike around every corner.
Santa Barbara is an adorable laid-back beach town that's ideal for a relaxed yet fun-filled SoCal vacation with teens. It offers a balanced blend of both stunning natural beauty and exciting activities that make for the perfect little getaway. Go for a scenic hike, partake in beach activities like surfing and sunbathing (if you're a family who surfs or wants to try it out, look no further), or take a scenic drive along the Pacific Coast Highway.
The downtown area consists of tons of fun restaurants, bars, and shops, and it's an incredibly safe area for young ones who are itching to venture out on their own for a bit. Plus, it's only a couple hours north of Los Angeles, which makes for a perfect day trip!
Interlaken is nestled in the heart of the Swiss Alps and offers a huge range of outdoor activities that are perfect for any and all adventure-seekers. You can take a scenic hike through the mountains overlooking bright blue lakes that look straight out of National Geographic, go whitewater rafting, or try paragliding/hang gliding for an absolutely unforgettable experience.
Interlaken is also home to a quaint yet lively downtown scene with a variety of restaurants, shops, and entertainment options just waiting to be explored. Plus, you're only a two-hour drive away from Switzerland's beautiful capital of Geneva for a fun day trip, and the country borders Italy, France, and Germany if you want to extend your travels. If you're looking for a once-in-a-lifetime vacation that offers a number of breathtaking experiences, book your flight to Interlaken ASAP.
For families with teens looking for an unplugged, hands-on experience, a dude ranch might be your answer. Dude ranches offer a super unique opportunity for people to immerse themselves in the Western lifestyle and experience life on a working (and playing, of course) ranch. You're able to participate in activities such as horseback rides, cattle drives, and campfire cookouts, all while learning about the history and culture of the American West. Dude ranches also provide a chance for teens to completely disconnect from technology and reconnect with nature, as well as to develop their leadership and teamwork skills through group activities and outdoor adventures.
With locations in 10 states across the U.S., you can easily find one that's suitable for your family! Their focus on outdoor recreation, education, and fun makes dude ranches an ideal travel destination for families looking to bond with their teens and create memories to last a lifetime.