Picture this: You're lounging on the beach with a cocktail (or mocktail!) in one hand and your favorite book in the other. The only things you had to worry about packing for yourself were swimsuits and swim coverups. There isn't a worry on your mind, except for trying to remember when it's time to apply more sunscreen.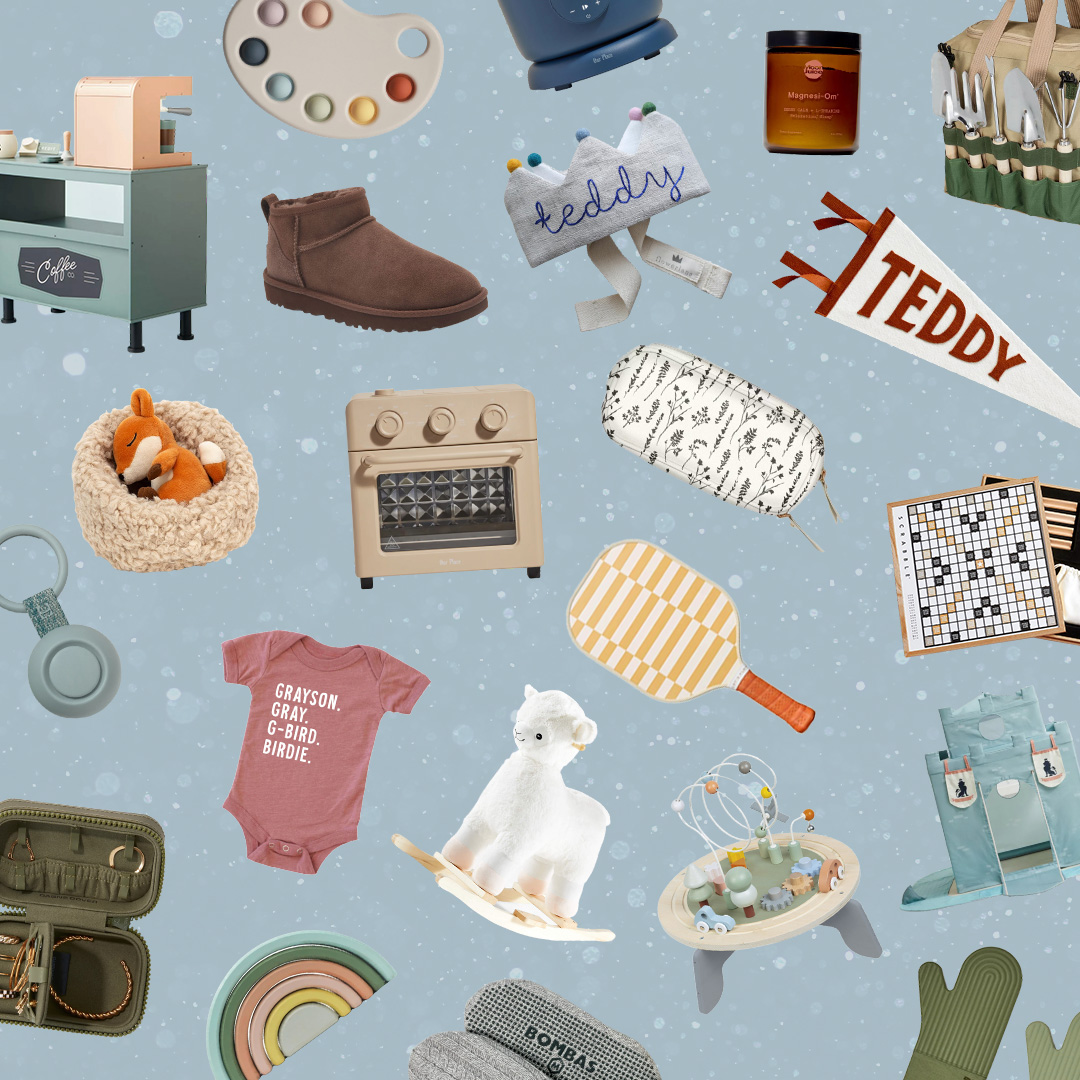 everything you need to ace holiday gifting this year 🎁
Sorry to paint you the perfect picture and then totally tear it apart, but if you're a mom hanging out at the pool or beach with your kids, you probably aren't experiencing the aforementioned bliss.
Instead, you're probably chasing your little ones around in the sand, playing lifeguard in your yard's tiny blow-up pool, or perhaps wrestling with your slippery kid in an attempt to properly slather them in sunscreen. And who hasn't held their squirmy baby while simultaneously praying they don't pull down your swimsuit? We've all been there.
Maybe it's not the same as a kid-free vacation in Mexico, but being outside with your little ones and enjoying the summer sun is a different kind of bliss. It can be chaotic and exhausting, but it's still fun!
28 Comfortable Swim Coverups for Moms
If your upcoming summer outings will be done with little ones by your side, you're going to need some practical coverups. You'll want swim coverups or beach dresses that are lightweight, flowy, and easy to toss on as you chase your child around. And they get bonus points if they can transition from pool time to your next activity since we know mom-life often means go-go-go.
Here are 28 of the best swim coverups for mom that are practical and comfortable for summer: