If you're a frequent reader of The Everymom, you already know that our love of Trader Joe's runs deep. From easy one-pan dinners, to freezer staples and everything in between, our good friend TJ's has our backs. And this is particularly true when it comes to snacks. The Trader Joe's snack game is on-point, whether it's you or your kids seeking out a mid-day pick-me-up.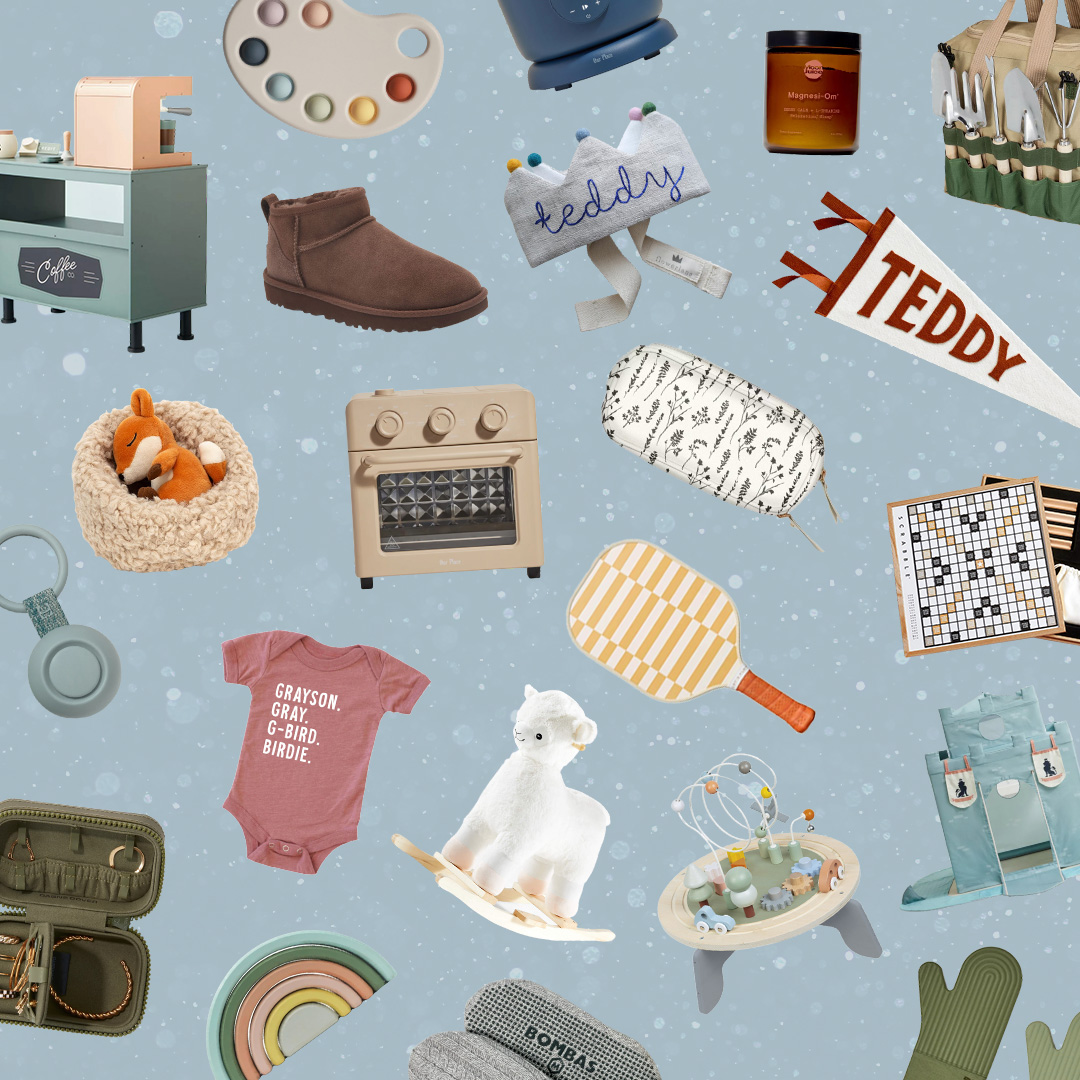 everything you need to ace holiday gifting this year 🎁
Trader Joe's has an extensive list of snacks and we could talk about this all day, but today we'll narrow it down to 16 of our top choices. Here are just a few favorite treats filling our carts at Trader Joe's.
1. Just Mango Slices
Trader Joe's has an excellent dried fruit selection. If you're watching your sugar intake, make sure to read the labels. Many options have no sugar added. With sweet fruit like mango, the extra sugar is unnecessary. The only problem with Just Mango slices is that it's way too easy to eat the entire bag in one sitting.
2. Dried Baby Sweet Pineapple
Another no-sugar-added dried fruit option, these pineapples are super sweet—you'll be surprised there is nothing added.
3. Dried Baby Bananas
Is there anything cuter than a mini banana for snacking? Nope.
4. Plantain Chips
If you're craving salty and crunchy, these plantain chips are a great alternative to your standard greasy chips. Dip them in hummus, salsa, guacamole or toss them into your chili or salad for an added crunch.
5. Crispy Plantain Slices
And if you really love plantains, mix it up with these crispy options as well.
6. Raw Cashews
Trader Joe's has a really solid selection of nuts at a good price. Choose from raw, roasted, or salted. We like these raw cashews as a quick and healthy snack—no salt necessary.
They are also a great pantry staple to have on hand for making homemade cashew milk or dairy-free cheese. Yes, you heard us right, cashews can be turned into a delicious can't-believe-it's-not-dairy cheese sauce, like the one found in Ambitious Kitchen's Easy Vegan Mac & Cheese.
7. Sweet, Savory & Tart Trek Mix
For one snack that hits all your cravings at once, this trail mix is the one. It definitely has sugar, and it's also very hard to stick to the proper serving size, so consider yourself warned.
8. Guacamole to Go
These little guac packs pair nicely with those plantain chips we mentioned, raw veggies or…
9. Sliced Prosciutto
This sliced prosciutto! Spread a little bit of the above mentioned guacamole onto a slice of prosciutto and roll it up for a handy protein and healthy-fat packed bite.
10. Chomps
Get a protein punch with these Chomp bars. They are like a grown-up and healthified version of a Slim Jim.
11. Epic Bars
Epic bars are another great protein-packed snack. These can be described as a meat version of a granola bar, which admittedly sounds strange. But trust us, they are good.
12. RXBar
Some granola or energy bars are filled with added sugars and mystery ingredients, but not RXBars. What you see (on the label) is what you get with this filling snack bar. If you don't have time for a homemade breakfast, these bars are a nice stand-in, and this can be justified since each bar contains three egg whites and has 12 grams of protein.
13. Fruit Bar
These bars are made with two ingredients, and that's it. Super simple, just the way we like our snacks.
14. Dried Fruit Bar
Craving fruit snacks? Try these fruit leather-type bars for a chewy and sweet treat without added sugar.
15. Raw Almond Butter
Trader Joe's offers a bunch of nut butter options, and this is one of our top choices with the most basic of ingredients: almonds.
16. Mandarins
There are lots of fresh fruit snack options at Trader Joe's, and while we'd love to list them all for you, we'll stick with mandarins. These tiny treats are easy to peel, don't have seeds and are a good staple to have on-hand.