I'm writing this in the comfort of my kids' playroom while our kitchen is getting remodeled. We've set up a temporary kitchen in the playspace with a hot plate, a microwave, an air fryer, and a slow cooker. Living through a remodel, I've had to find even more simplified and easy dinners to make using only the tools we have on hand (which is barely anything). We also just lost use of our sink and dishwasher for the next few weeks, so one-pan meals are now my friend more than ever.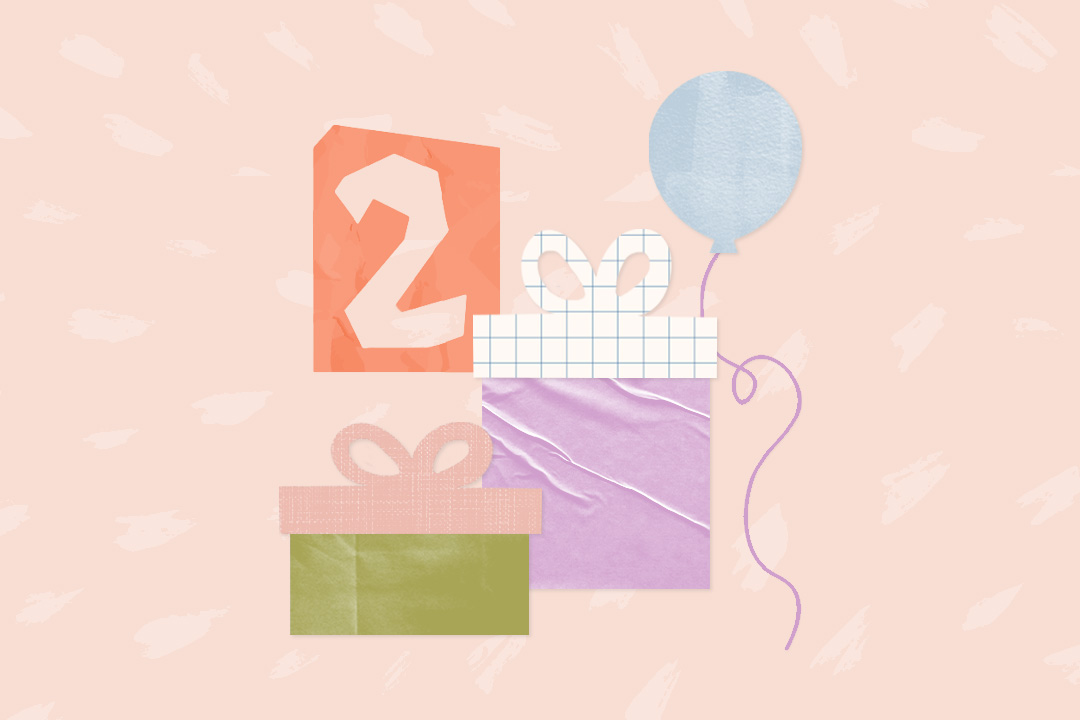 a LO in your life will love these! 🎁
Since we don't exactly have cupboard or fridge space right now, Costco trips are out of the question. Enter Trader Joe's. It's no secret we're big fans of TJ's at The Everymom. I think Trader Joe's is the only store where I'm pleasantly surprised at the register when I see a lower bill total than what I expected (I'm looking at you, Target). Trader Joe's makes my meal planning life so much easier, especially now during our kitchen remodel.
Here are some of my easy, go-to Trader Joe's dinner recipes.
1. Chicken Broccoli Alfredo
Adding the broccoli makes it an easy one-pan meal, and the chicken is delicious, it doesn't taste processed or overly chewy.
1-2 bags, depending on the size of your family. We use about 1 ½ for our family of four.
1-2 cups frozen broccoli
2. Traditional Taco Night
Trader Joe's pico de gallo makes this meal special, in my opinion, and is one of my must-buys on any TJ's shopping trip.
85/15% ground beef
Pico de gallo
Shredded cheese
Mexican Style Roasted Corn With Cotija Cheese
Hard/soft shell tacos
3. Meal Prep Greek Chicken Bowl
For dinner or an easy lunch, make the frozen rice ahead of time as your base grain, chop up the veggies for fresh side, and add Tzatziki Dip for delish Greek flavor.
Tzatziki dip
Fresh cucumber, tomato, red onion
Organic Frozen Brown Rice
Grilled Chicken Strips (chicken found in the frozen section can be microwaved or find fresh in the deli section)
4. Thanksgiving Meal Hack
Thanksgiving flavors don't need to be reserved for late November. Season Trader Joe's half-turkey breast or whole chicken with olive oil and rub on their 21 Season Salute plus some Kosher salt. Place chicken or turkey on top of lemon slices and onions (you can stuff the extras inside the bird) and slow cook. For sides, try Trader Joe's Frozen Mashed Potatoes in the microwave or stovetop and cook Seasoned Brussel Sprouts in the air fryer.
Fresh half turkey breast or whole chicken
21 Season Salute
Frozen Mashed Potatoes
Seasoned Brussels sprouts
Trader Joe's has all of the ingredients you need for one of my favorite soup recipes from blogger Chungah Rhee, and it only takes 30 minutes to make. Get the full ingredient list and recipe here.
Chicken Stock/Chicken Broth (I use half of each because, in my opinion, nothing compares to Trader Joe's Free Range Chicken Broth when making soup)
Fresh tortellini
Kale
Onion
Tomato sauce
Sweet Italian sausage
Heavy cream
Crusty bread
6. Frozen Fish Sticks/Fish Tacos
These are so delicious, I'll make them in the air fryer for the kids and use them to make fish tacos for myself.
Fish Sticks
Cabbage slaw
Flour tortillas
Sauce of your choice
7. Chicken Pesto Pasta
This is my 7-year-old's favorite food, and I love how easy it is to make. Cook and drain the pasta, then mix all the ingredients together in a frying pan to heat up pre-cooked chicken.
Trader Joe's prepared pesto—fresh or canned
Any Trader Joe's pasta—we love the rigatoni
Fresh grape tomatoes sliced in half
Cooked chicken (same chicken found in the frozen section which can be microwaved or find fresh in the deli section)
Fresh parmesan cheese