When you get home at the end of a long day or are finally able to step away from work and all of your other responsibilities for a minute, one of the last things you probably want to do is spend hours by the stove, creating a mess and a half that you'll have to clean up after dinner. Washing a mountain of dishes isn't very many people's idea of a good time, particularly if it's cutting into the short window of time you have to wind down before bed. When it comes to dinner, the fewer dishes, the better. One-pan recipes make after dinner clean up an absolute breeze. They take a bit of strategy — you have to consider cooking order more carefully than if you used every pan you have — but they're also oftentimes a bit simpler. Just what you want when cooking feels like a chore more than anything else.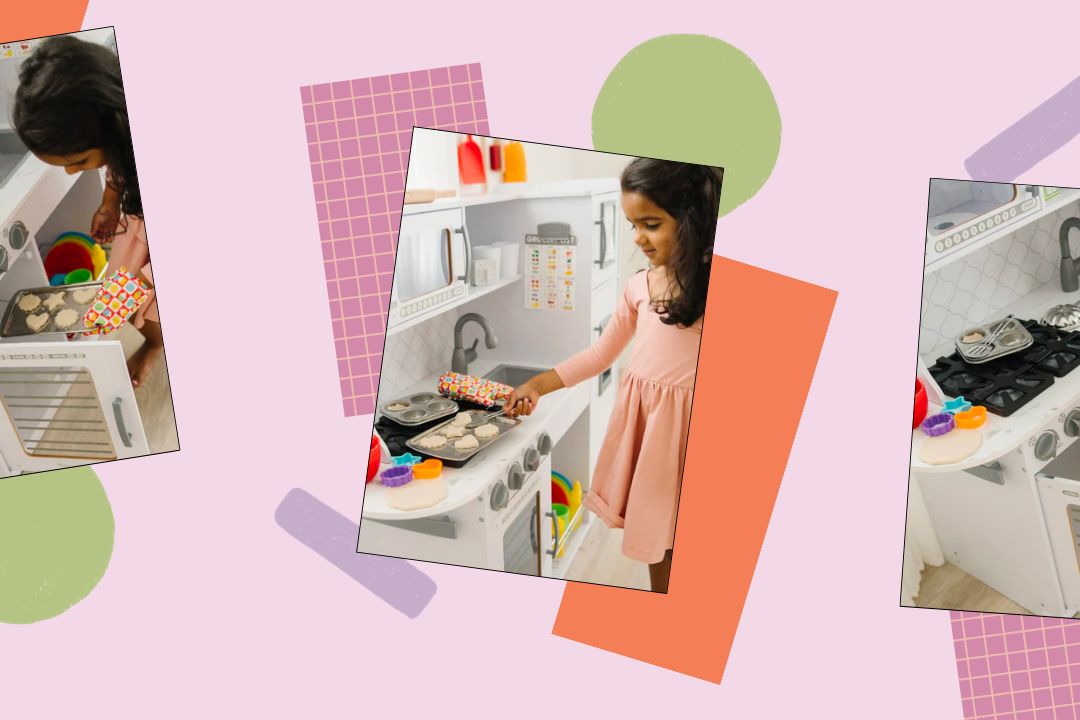 1. Chicken thighs, broccoli, frozen cauliflower gnocchi
Chicken thighs are my favorite cut of chicken to cook because they're super flavorful and also keep their moisture better than boneless, skinless chicken breasts. Cut some up into bite-sized pieces, add a small splash of avocado oil, and cook through. Then, remove your chicken pieces from the pan (I use the lid so I'm not using another dish), add a little more oil if needed, sliced or minced garlic, broccoli, and red pepper flakes and sauté. Once that's done, add the cauliflower gnocchi and cook through. Put the chicken back into the pan and toss it all together to warm everything up. Top with a bit of olive oil, shaved parmesan, and parsley.
2. Meatballs (or meatless meatballs), frozen zucchini spirals, sauce of your choosing
My spiralizer is a pain to use, so the frozen zucchini spirals at Trader Joe's are a huge help — and a freezer staple in my house. Cook the meatballs (or meatless meatballs, if that's what you're using) in a shallow pan until they're cooked through. Remove them from the pan and add the spirals and a splash of liquid (you can use a bit of wine, vinegar, stock, or water). Scrape any browned bits from the bottom of the pan and quickly sauté the spirals. Add the meatballs back in and add your sauce (Trader Joe's has tons of options, depending on the overall taste of the dish that you're going for – marinara, pesto, curry, the options are endless).
3. Chicken, salmon, or chickpeas; honey pale ale mustard; veggies
The Trader Joe's honey pale ale mustard is so delicious, so you should use definitely cook with it. Slather it on some chicken or a piece of salmon or toss some chickpeas in it and place them on a sheet tray. Add the vegetables of your choice (seasoned with avocado oil, salt, pepper, and whatever else you'd like to use — maybe a bit of garlic powder?) and roast the lot of it until the veggies and chickpeas look roasted and the salmon or chicken is cooked through.
4. Creamy chicken and poblano ravioli, fire-roasted frozen corn, cilantro, arugula, cultured butter
Boil some water for your chicken and poblano ravioli. Cook the ravioli and drain the water. Let the ravioli hang out in the colander while you throw together the rest. Add some of the (delicious) Trader Joe's cultured butter to your pan and melt it. Add the fire-roasted frozen corn (thanks to the TJ's Instagram account for reminding me about one of my all-time favorite buys from the chain's frozen section) and sauté it. Toss the ravioli and arugula in your sauce. Add cilantro and season with salt and pepper to taste.
5. Mixed frozen veggies, frozen cauliflower rice, stir fry sauce, fresh eggs, cilantro
Add some sesame oil or a mix of sesame and peanut oil to your pan. Add the frozen veggie mix and sauté. Then add the cauliflower rice. Add a bit of stir fry sauce and mix it all up. Pour your mixture into a serving bowl. Add a bit of avocado to the pan. Fry your eggs. Serve your veggie stir fry with a fried egg and minced cilantro on top.
6. Gorgonzola gnocchi, mushrooms, spinach, butternut squash, walnuts
Toast your walnuts in a dry pan. Then, set those to the side. Add a bit of avocado oil to your pan. Sauté the mushrooms and butternut squash until they're cooked (season with salt and pepper). Add the gorgonzola gnocchi and cook. Add the spinach and let it wilt down a bit. Then serve with walnuts on top.
7. Zhoug, meat of choice, pita, hummus, cauliflower tabouli
Trader Joe's has all kinds of meat from which you can choose, including chicken, lamb, and beef. Pick your favorite (if you're not a meat-eater, you can do this with chickpeas!) and toss your chosen protein in zhoug. Cook your protein. Warm your pita, then stuff it with hummus, protein, tabouli, and maybe a bit more zhoug.
8. Salmon, avocado tzatziki, English cucumber, sweet potato
Begin by baking your sweet potato. When it's nearly done, remove the pan from the oven, add the salmon and season very simply, and put the pan back into the oven. Cook until the salmon is cooked to your desired doneness and the potato is cooked through. Top with avocado tzatziki and wedges of cucumber.
9. Mac and cheese, kale pesto, chicken sausage
Make your mac and cheese. Stir in kale pesto and chicken sausage. It doesn't get any easier than that.
This story originally appeared on The Everygirl on September 22, 2019.