It's no secret we are huge Trader Joe's fans over here at The Everymom. We all have frozen TJ's favorites and easy recipes to throw together for weeknight dinners. We also rely on Trader Joe's as we add packing school lunches or snacks for daycare to our routines. Trader Joe's has a huge selection of prepackaged snacks, organic options, and lunch box staples to help.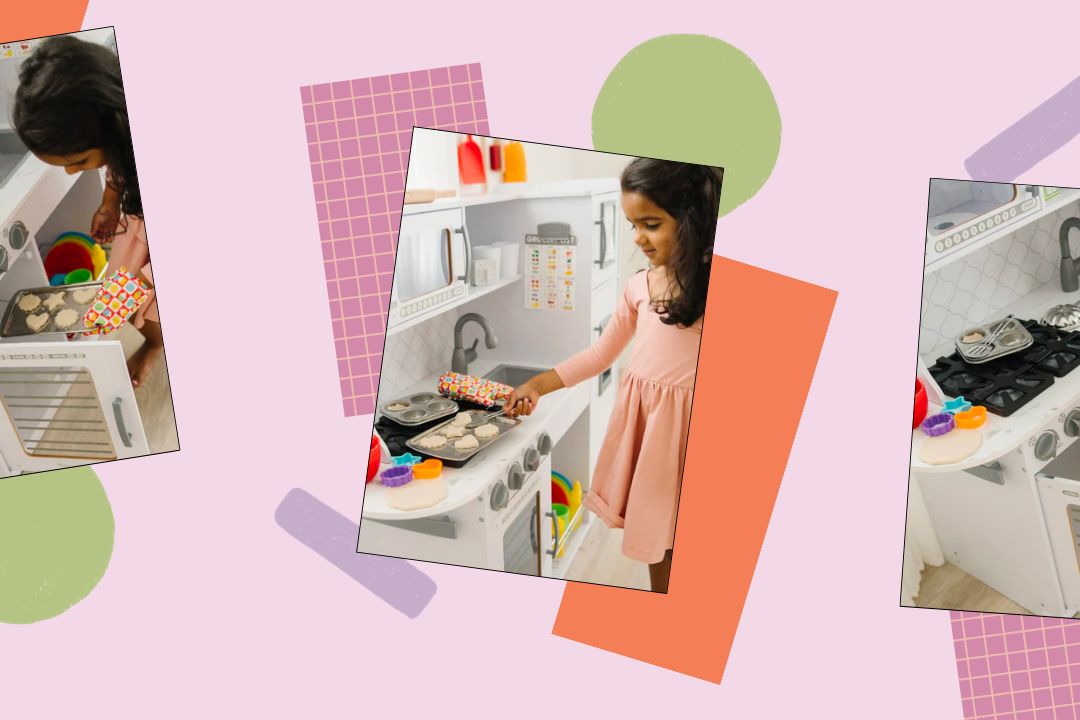 Plus, Trader Joe's really cares about their littlest customers, providing kid-sized carts (just watch out for your ankles), a stuffed animal scavenger hunt, and lollipops and stickers at checkout. And can we just talk about how much we love the staff?! (Have you seen the viral video of Trader Joe's team members dancing to stop a toddler tantrum? It's great!)
For this article, I polled my mom friends, and fellow Trader Joe's fans for some of their kids' favorites. Plus, I'm sharing some TJ's hits from inside my own household, too. And don't worry about remembering everything—you can download a printable Trader Joes's grocery list at the end of this article!
The Best Trader Joe's Picks for Kids' Lunch Boxes
Entrée Ideas
By the end of last school year, my daughter was eating a peanut butter sandwich on wheat bread as part of her lunch every day. She did love it, but this year, I'm trying to be more creative—and more sensitive to nut allergies. I found mixing up her bread choices and whole-grain options get her excited about trying something new (especially because she's the kind of kid who eats her bun before her burger). Here are some Trader Joe's lunch box recipes I'm trying this year:
Ham and Cheese in a Honey Wheat Pita Pocket
Lunchable-Style Deconstructed Sandwich (Whole Grain Crackers, Cheese Stick Cut in Cubes, Deli Meat)
Organic Deli Meat Wrapped Around Cheese Sticks
Hummus with Pita Chips or Naan Slices
Sunflower Seed Butter spread on a Pretzel Roll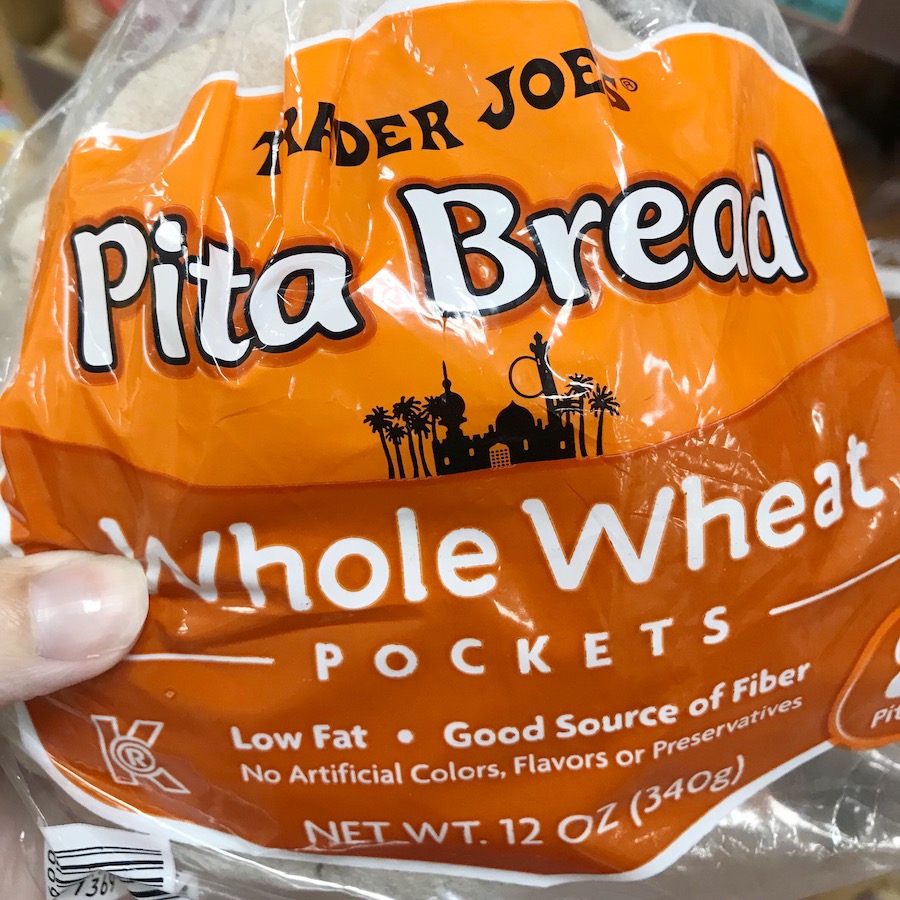 Fresh Sides
Finger foods are key for young kids. Not only are there few adults to help open packages in the lunchroom, but easy access to fresh food means less of a barrier between them and the food you really want them to eat. Here are some fresh foods my kids love:
Cotton Candy Grapes
Organic Baby Carrots
Persian Cucumber Slices
Sugar Snap Peas
Small-Sized Bartlett Pears or Apples
Grape or Cherry Tomatoes
Pre-Packaged Snacks
Snacks are yet another way Trader Joe's really shines. They have a ton of organic and whole wheat options, and the pre-packed options make my life easier. Some of our lunch box-appropriate winners:
Kettle Corn
Fruit Sauce Crushers (pouches)
Organic Granola Bars (we buy these five boxes at a time)
Yogurt Squishers Tubes or Yogurt Pouches (These both need ice packs)
Fruit Leather
Breakfast Trek Mix (contains almonds)
Organic Roasted Seaweed With Sea Salt*
*Note, these snacks are polarizing. My daughter asked me to buy them because friends in her class had them. She and I did not love the taste, but they're healthy so worth a try to see if your kids are on team seaweed.
Loose Snacks
Loose snacks can cut down on packaging waste and work well in bento-style lunch boxes. Again, Trader Joe's has so many options. Here are some favorite snacks ideas:
Honey Wheat Pretzel Sticks
Organic Mini-Cheese Sandwich Crackers
12-Grain Mini Snack Crackers
Crispy Crunchy Broccoli Florets
Treats
I give my daughter a small treat in her lunch each day, and Trader Joe's has plenty of small-sized options. Our rule is if she doesn't eat her whole lunch one day, she loses her treat the next day. I don't know if that's right or wrong, but so far, it's worked to get her to eat her healthy lunch most days (and she hasn't yet figured out she can throw away her healthy food without me knowing—I hope she never does). Here are some of our favorite TJ's treats for lunch boxes:
Cinnamon Schoolbook Cookies
Gluten-Free Joe Joe's Cookies
Organic Mini-Chocolate Chip Cookies
Download Our Free Printable Trader Joe's Grocery List