Kids are messy—from overturned sippy cups on the couch to toddler plates tossed off the high chair to mishaps when little ones insist "I do it myself." To be fair, adults are messy too, not to mention pets. The rug in my kitchen gets washed at least every two weeks due to errant spaghetti splatters or muddy paw prints from the dog. It's a washable runner rug, and every spill makes me thankful I bought it instead of the expensive vintage Turkish rug I considered for the same space.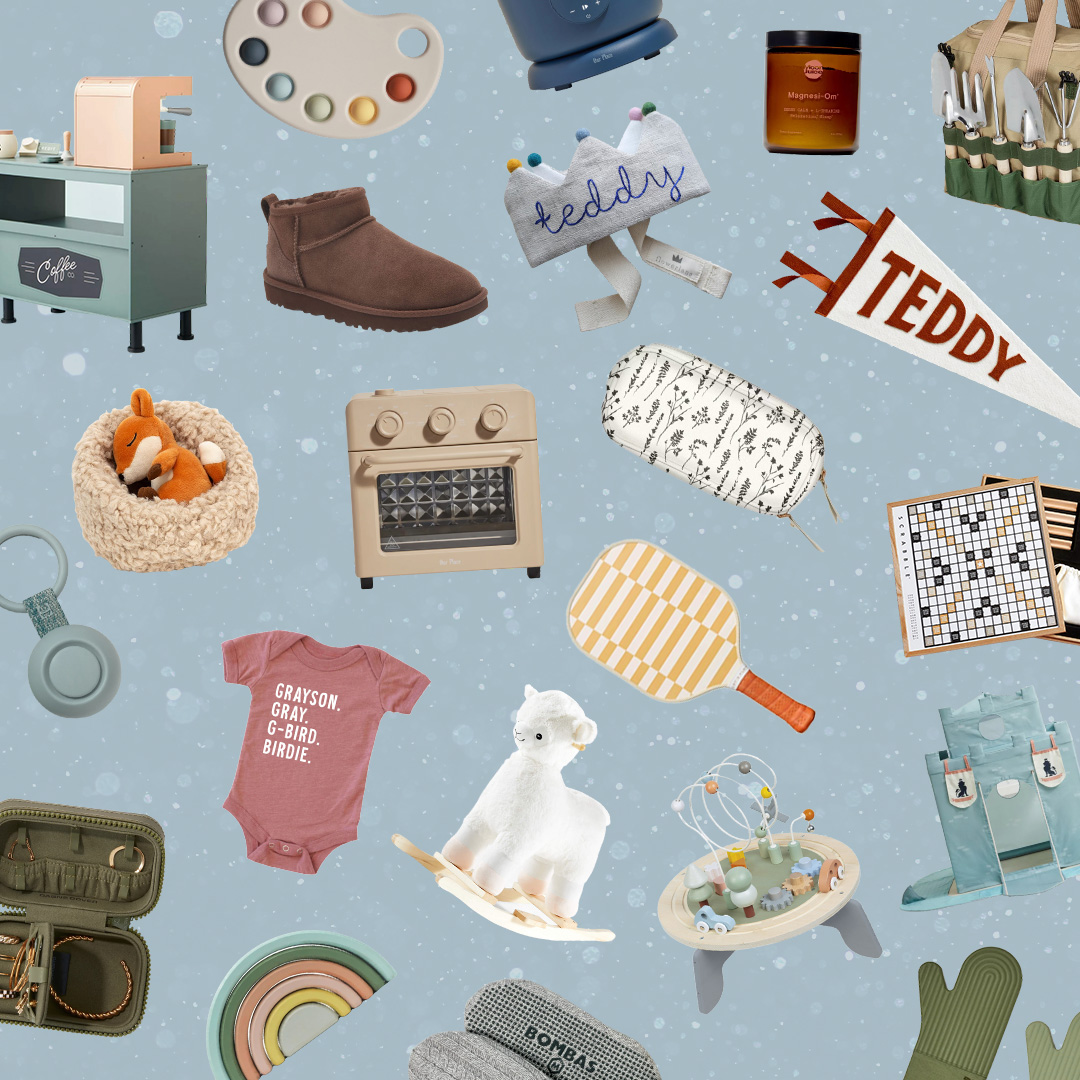 everything you need to ace holiday gifting this year 🎁
A lot of life happens on the floor of our homes, so adding washable rugs—along with kid-friendly coffee tables and performance fabric couches—to the family-friendly decor arsenal makes sense. But how do you know if a rug is truly machine washable? And how do you know it won't shrink or fall apart after all the use underfoot? Here, we're breaking down what to look for when shopping, along with 20+ of our favorite washable rugs.
Shopping for Washable Rugs
Before we get into the rugs themselves, it's helpful to know what to look for. In addition to knowing your ideal size and style, you'll want to consider:
Pile height: Are you looking for a soft and cozy option for a bedroom or something low-pile and sturdy for a high-traffic area?
Material: Many washable rugs are machine-made with synthetic materials, but you can find some made from wool or cotton. However, keep in mind that you should expect some shrinkage with cotton rugs.
Rug pad system: Does the rug come with a rug pad, or will you need to purchase one separately? Would you prefer a rug with a built-in no-slip backing?
Washer size: Check the cubic feet of your washer and note whether it has an agitator. Many rug companies have washer guidelines so you can make sure you'll actually be able to wash your rug at home.
The Best Washable Rugs
We've rounded up some of our favorite highly-reviewed rugs and their care instructions. Keep scrolling for our picks for the best washable rugs, including selections from Target, Amazon, Wayfair, and IKEA.
Best Overall: Ruggable
Best Rug and Pad System: Tumble
Best Eco-Friendly Rugs: Fab Habitat
Coziest Washable Rugs: Lorena Canals
Best Budget-Friendly Rugs: Rugs USA
Best Washable Rugs That Look Expensive: Boutique Rugs
The brand that might be the first to come to mind when you think "washable rug," Ruggable has made a name for itself by creating a helpful rug and pad combination product. Buy one rug pad (two thicknesses available) and you can swap rug designs seasonally or disconnect for easy washability. Each Ruggable is made to order, so shipping does take more time than a Prime delivery—although they do have an Amazon storefront stocked with some of their best sellers.
Ruggable has grown to include thousands of designs from Disney-themed rugs to more traditional styles. Plus, they make washable versions of higher-pile rugs like plush as well as rugs made of Re-Jute material, which looks like Jute but is softer and doesn't shed.
Care Instructions: Machine wash with cold water on a delicate cycle with mild detergent only and hang dry or tumble dry on low heat.
Best Rug and Pad System: Tumble
Like Ruggable, Tumble also has a rug pad system. Rather than attaching to the pad with a velcro-like material, Tumble pads slip into corner pockets. Liquid spills also bead up on their rugs' low-pile surfaces so you can easily wipe away instead of having to blot or wash the whole rug. While the sheer quantity of Ruggable rugs available might lead some shoppers into decision paralysis, Tumble has a smaller, more curated collection. Shoppers also have the option to request a complimentary design consultation for rug recommendations.
Care Instructions: Machine wash with cold water on a delicate cycle with detergent only and dry on low heat or hang dry.
Best Eco-Friendly Rugs:

Fab Habitat
Machine washable and made without harmful chemicals or dyes, Fab Habitat rugs are also GoodWeave-certified and made using fair trade practices from upcycled waste materials and biodegradable natural fibers—perfect for homes looking to keep kid-friendly spaces eco-friendly as well.
Care Instructions: Machine wash and dry on low heat.
If a soft and cozy nursery, kid's room, or living room rug is the goal, Lorena Canals has got your back. The first company in the world to offer washable wool rugs, Lorena Canals' handmade rugs are high-quality with timeless style. They also offer poufs, blankets, pillows, and other soft toys.
Care Instructions: Machine wash with cold water on a delicate cycle with mild detergent only and tumble dry on low heat.
Best Budget-Friendly Rugs:

Rugs USA
Rugs USA has a wide selection of washable rugs starting at under $100 with a variety of textures and materials—from plush faux rabbit to washable wool to high-traffic synthetics. Plus, they offer free shipping.
Care Instructions: Machine wash with cold water and mild detergent only. Hang dry or tumble dry on an air-only cycle.
Best Washable Rugs That Look Expensive:

Boutique Rugs
For tons of rugs starting at around $49 (with free shipping and 60-day returns), look to the washable rug section of Boutique Rugs. If you're having trouble sorting through all the options, Boutique Rugs also offers design services via email—you send them a photo of your space and your vision, and they send back their recommendations within two business days.
Care Instructions: Machine wash with cold water on a delicate cycle without detergent and hang dry.
Washable Rugs From Target
We couldn't write about home decor without including our beloved Target. Many washable rugs can be found on their website, but you also might be able to grab one in-store from their signature brands Project 62 and Threshold.
Washable Rugs from Amazon
Prime shipping is hard to pass up, and Amazon has plenty of washable rug options to choose from.
Washable Rugs from Wayfair
Wayfair and its brand Joss & Main have a large selection of beautiful washable rugs and helpful filters to narrow your search and find the perfect rug for your space, like whether you want non-slip backing or a rug that can withstand high traffic.
Washable Rugs from IKEA
IKEA is a go-to for affordable home furnishings and playroom storage. They also have some beautiful options when it comes to cotton rugs, and they even note how much shrinkage to expect after washing.