The holiday season is full of decadent, delicious meals, and Christmas Eve is no exception. While many families follow a set tradition for Christmas dinner, the night before is the perfect time to put your own spin on a holiday meal.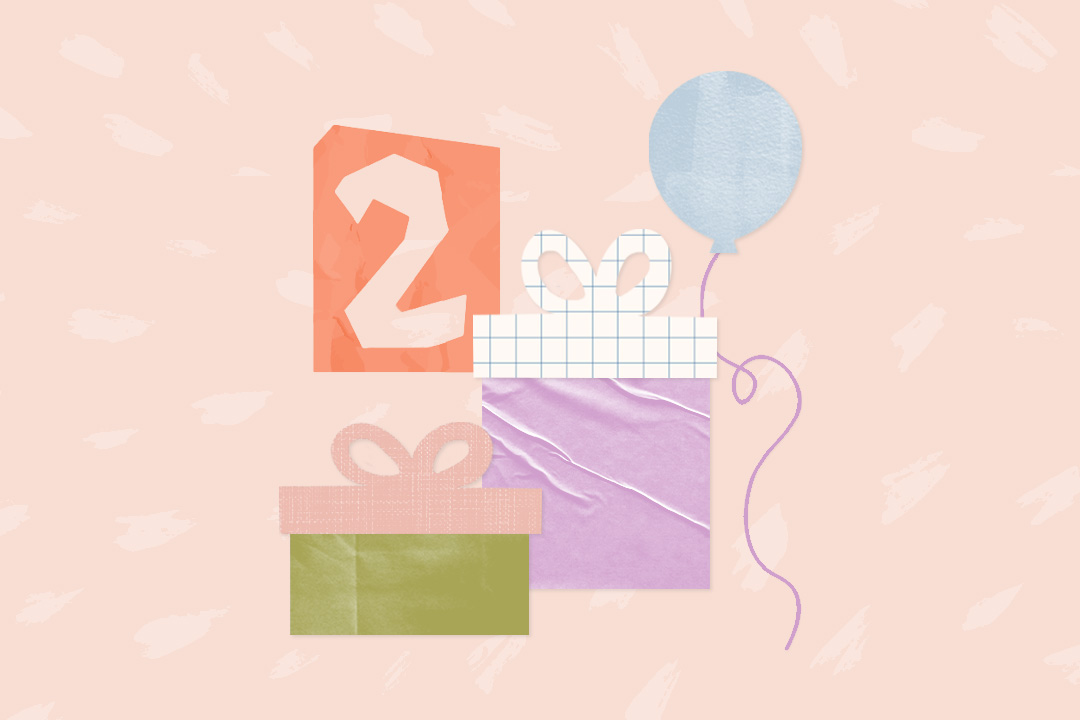 a LO in your life will love these! 🎁
I asked The Everymom team to share their favorite Christmas Eve recipes and traditions and quickly learned that everyone's celebration is unique. It's a time when families and friends get creative in the kitchen and infuse their traditions with their personalities and family dynamics.
Chief of Sales and Marketing Ally Pagar-Wolf's family keeps it real cozy, dressing up in their new holiday pajamas and gathering around a big pot of fondue (does it get cozier than a giant pot of cheese? I think not).
Some families head out of the house, like Senior Social Media Editor Keely Geist's family. They skip the cooking and make it a yearly affair to visit the same Chinese restaurant on Christmas Eve. If you want to give Chinese food a homemade twist, we've got you covered below.
Not every holiday season will be picture-perfect, but good can come even out of the tough times. Editor Kathy Sisson found the silver lining of a particularly tough Christmas Eve when her baby had to spend it in the hospital with RSV. When she and her husband finally made it to their friend's house at 10 p.m. for Christmas Eve dinner, they found their friends had waited to share the meal together. What was a trying time turned into a tradition now going on 11 years where the adults dine on surf and turf while the kids chow down on mac and cheese.
Christmas Eve dinner can be as simple or as complex as you'd like. Don't let holiday stress creep into your plans; keep it low-key, lighthearted, and fun. Remember the evening is about togetherness and not how fancy your table looks.
Many comforting meals can be whipped up in 30 minutes or less (thank you Instant Pot!), or perhaps it's your time to flex your kitchen skills and try a new and challenging recipe. Either way, these dishes will bring the cozy Christmas vibes to your table this year—check out 20 of our favorite Christmas Eve recipes below!
To me and my Italian family, there are few dishes more comforting than lasagna. I can't think of a better way to spend Christmas Eve than with this cozy meal and a holiday movie.
I don't know about you, but a delicious surf and turf meal sounds like the perfect dish to make for any holiday.
I love takeout Chinese food as much as anyone, but every now and then it can be fun to try your hand at making a recipe yourself. Make this sesame chicken at home and see how it compares to your favorite takeout restaurant.
I won't be thinking about my carb intake until January 1, so why not make each bite as flavorful and wonderful as possible?
It doesn't get much better than dipping things in cheese—except that this fondue recipe is so easy to make!
Another fun Chinese recipe to master at home is this orange beef dish. If you like to add a kick to your meals, this is the recipe for you.
We adore a comfort food that borders on healthy—that's why we love this vegetarian option for your pre-holiday celebratory meal.
If you wouldn't dream of going to a restaurant without ordering their spinach and artichoke dip, definitely try making this hot spinach dip at home for a delicious treat.
Now that cold temps have started to make their appearance, warm up with a delicious dish of curry. The spices mixed with the sweetness of apple make this the ultimate cozy recipe.
Though you could spend your Christmas Eve filling up on delivery pizza, we'd like to gift you another even tastier option with this elevated homemade pizza recipe.
'Tis the season for soup, finally! It doesn't get much better than the salty cheesiness of this classic French onion soup.
If you're looking for something on the lighter side, don't pass up this one-pot recipe. This is a great one to come back to again and again.
This eggplant parmigiana recipe is a great vegetarian option for your Christmas Eve in, and this recipe is seriously easy to follow!
If you ask me, two of the world's greatest comfort foods are gnocchi and lasagna. When you combine the two, everything gets just a little bit better. Garnish with basil for the perfect Christmas color combination.
This casserole has something for everyone: sweet creamed corn, spicy jalapeños, salty bacon, and a delicious cornbread topping. We know this one will become a family tradition after the first bite.
Contributing editor and first-generation Mexican-American Carmen Garcia-Shushtari shared that in her family "we gather and celebrate on Christmas Eve, otherwise known as Nochebuena, to prepare for the birth of baby Jesus." And this comforting chicken stew is one of her favorite Mexican Christmas dishes.
Creamy pork chops always seem to hit the spot. While many of our Christmas meals feature ham as the centerpiece, we suggest trying a pork dish that's very different in flavor for the night before.
Instead of making a fast food run this Christmas Eve, tackle this (actually super easy) recipe at home in the Instant Pot! Perfect for a crowd.
Christmas Eve can be a fun time to step out of your cooking comfort zone. Challenge yourself by making this Ukrainian meatball soup—we know you won't regret it! And don't worry, it takes less than an hour to make.
We love a cozy meal that seems complicated but can actually be very simple. This goat cheese risotto is exactly what you need to kick the holiday off right.