When you're first "nesting" and making your house a home for the little who has yet to come, there's so much attention paid to the crib and the clothes and the adorable onesies. But, as your baby grows up and starts movin' and shakin' you realize something—everything is a threat. Those outlets? Dangerous. Art on the walls that could fall? Dangerous. And another thing to add to this list? Those coffee table corners. It's unavoidable that kids will get bumps and bruises, but those sharp corners, heavy materials, and potential for splinters have us looking for a new piece to add to our living rooms: kid-friendly coffee tables.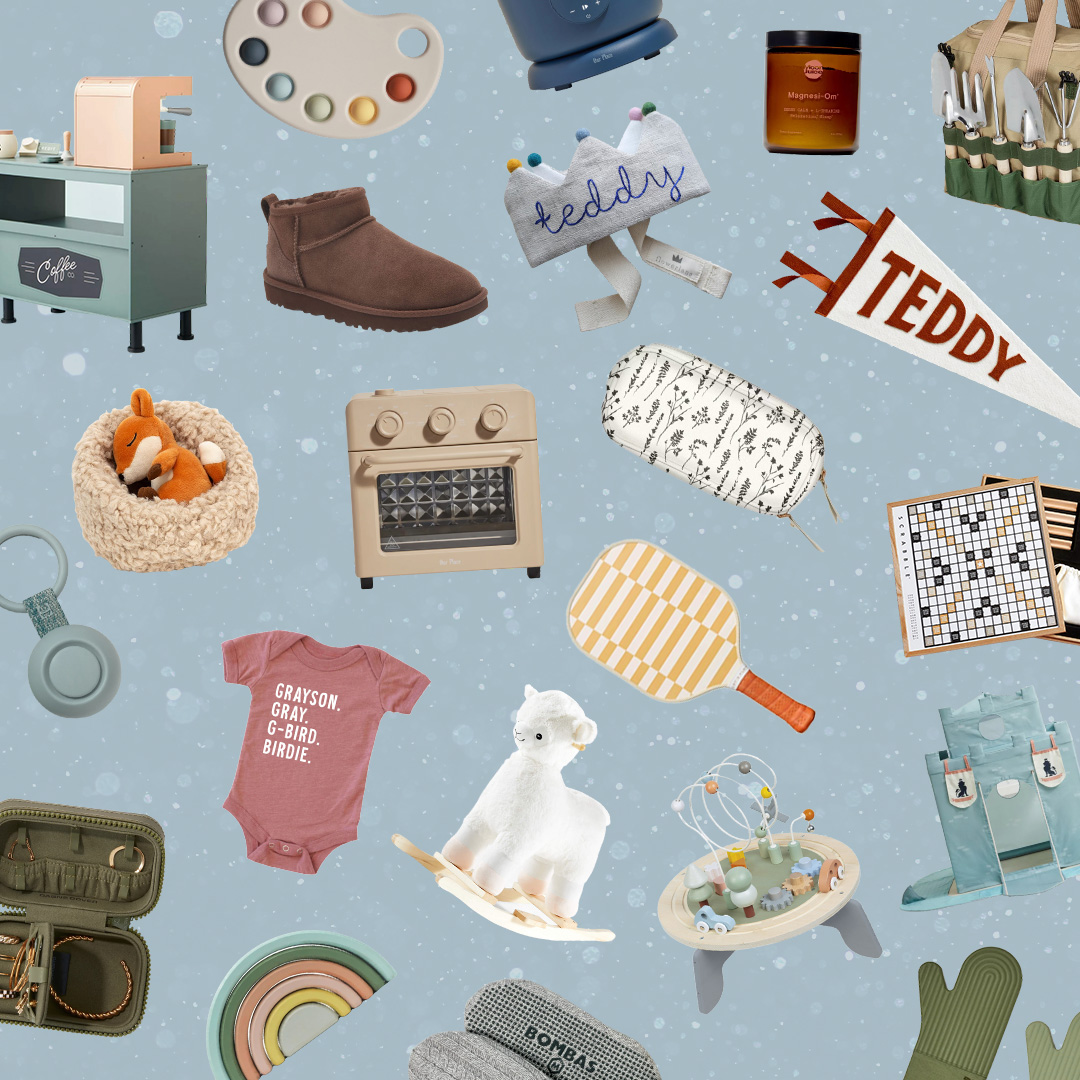 everything you need to ace holiday gifting this year 🎁
Of course, the safety of our little ones is always the number one priority. That doesn't mean I want to compromise on style, design, and the aesthetic of my living space. You could say I want the best of both worlds: a kid-friendly space that is still beautiful and inviting. Because I'm a firm believer that moms should get what they want, I went on a mission to find the most stylish kid-friendly coffee tables. These pieces are free of the sharp corners, nooks and crannies that little fingers tend to find way too easily, and easily breakable materials that can turn into a disastrous sight in the blink of an eye. If you're in the market or simply dreaming of a future space to design, scroll on to shop the kid-friendly coffee tables we're loving right now.
Round Coffee Tables
You simply can't go wrong with a classic round coffee table—these styles pull spaces together beautifully and will level up your room with the fun textures and designs. These coffee tables look best in small spaces, with couches smaller than 80″ wide and chaise or sectional couches.
Rectangle & Oval Coffee Tables
The less than traditional shapes add a unique, eye catching element to the look of your room. Plus, there are options for every preferred aesthetic: traditional, mid-century, minimalist, and more! These options are great for traditional sofas 80″ wide or larger.
Ottoman Coffee Tables
Ottomans are great stand-alone fabric pieces, or you can put two together for a larger coffee table. They make for the ultimate kid-friendly option as they're soft and durable. To up the coziness factor in your space, consider one of these stylish ottomans.
Splurge Coffee Tables
The perfect mix of elegance, functionality, and style! With how much time you spend in your living room, it's only right to furnish it with pieces that you not only love, but that will last. These pieces are from distinguished brands that craft high-quality pieces that are worth the investment.