Preparing for the arrival of a newborn can be exciting and overwhelming no matter if you're a new or seasoned mom. While having a baby shower can be a great way for loved ones to gift items from your registry, it may be stressful when you realize some of the items still have to be cleaned, folded, or assembled. When you get to the nesting phase of pregnancy… well, things can feel a little hectic. Between frequent prenatal appointments and increasing discomfort, it can feel as if you'll never have things ready before you give birth.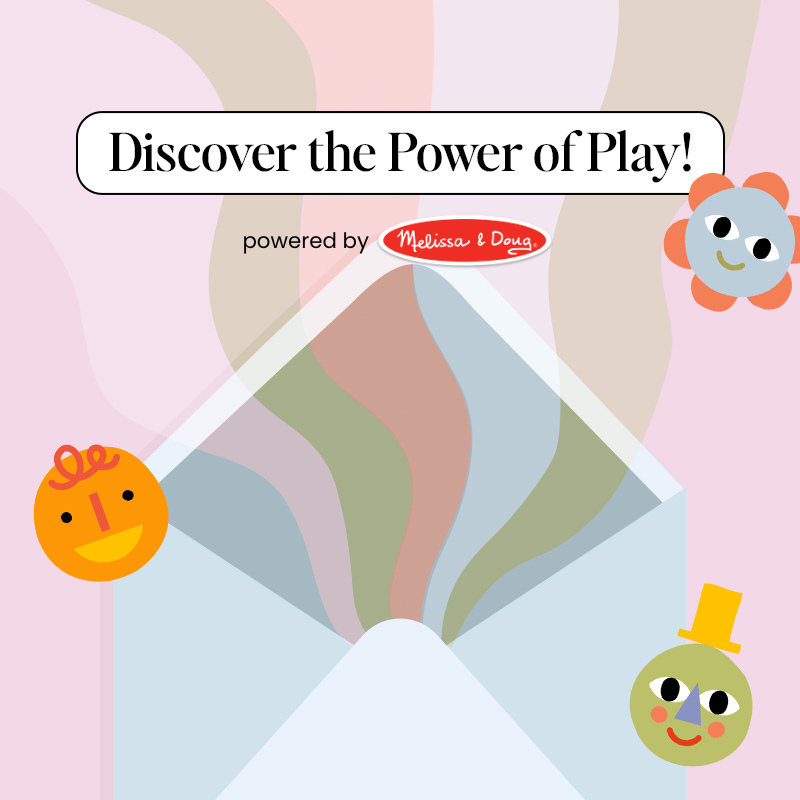 make the most out of every moment with your little one
But what if we told you there's another way to celebrate your baby's arrival that would also help during the final months of pregnancy? Nesting parties are making their way around social media as an alternative—or in addition—to a baby shower to get parents ready for their new baby. We're here to share the scoop on nesting parties, including activity ideas from one mom whose nesting party went viral.
What Is a Nesting Party?
Unlike a baby shower, a nesting party is meant to help the expectant mom feel less overwhelmed by allowing loved ones to help prepare for the baby's arrival. In the words of Allegra Gast, RDN, IBCLC, a mom of two whose reel about her nesting party went viral, "My mom suggested that I invite one or two friends over to help me after my husband and I moved when I was 34 weeks pregnant." From there, she decided to turn this idea into a nesting party but couldn't find anything about how to host one on Pinterest.
"I thought about what I wanted, what I needed help with, and how I wanted to host the party," said Gast. She also made sure to invite friends she knew would provide the kind of support she was looking for.
But expecting moms don't necessarily have to plan their own nesting party. In another viral post on Facebook, mother and birth worker Tanya Ebony hosted a nesting party for her daughter in a call to "normalize" having them. Family and friends rallied together to ensure mom had ample support, sterilizing bottles, making freezer meals, prepping padsicles, and more to help the mom-to-be.
How Does a Nesting Party Differ From a Baby Shower?
Unlike a baby shower, a nesting party places the focus on the mother's needs. I think we can all agree that while receiving gifts geared toward your baby is always welcomed, moms need support too. "One thing I want moms to know is that you don't have to invite a lot of friends or family members to your nesting party. There's a lot you can do with 1-2 friends," said Gast.
Also, she suggested combining your baby shower and nesting party instead of making them separate events. It can be a nice way to have help organizing the items you receive from your baby registry.
Should You Consider a Nesting Party?
No one is meant to do everything by themselves. A nesting party is meant to relieve you of the pressure to get everything done and help you focus on caring for yourself and preparing to meet your little one for the first time, whether this is your first or fourth baby.
Gast recommended moms practice the 80/20 rule while nesting. She said, "80 percent of the work is what the other person does, while 20 percent is you adding your personal touch." The goal is for you to try to relax as much as possible, even if you have a particular way you want things done.
Nesting Party Activity Ideas
Depending on your preferences, a nesting party can have a personalized theme or can simply be a casual gathering of friends and family. The main goal is to make sure the expectant mom has help prepping for baby's arrival. To give you some ideas, we're sharing a few nesting party activities for guests to do below!
Meal Prep
Once baby arrives, it can be hard to find the time to sit down and eat meals, much less sit make them. Nesting party attendees can help prep freezer meals or postpartum snacks.
For her nesting party, Gast said, "I printed some recipes I wanted to eat so one of my friends could create bags of food for crockpot meals. This looked like placing sliced veggies and chicken in separate bags."
Create Bathroom and Nursing Stations
"One of my friends helped me create 'padsicles,' which came in handy after giving birth," said Gast. Other items to be featured in a bathroom station could include a peri bottle, a favorite body lotion, and other skincare items.
To create a helpful nursing station, you'll want to include items frequently used during feeding sessions, from nipple balm to burp cloths. "It can also be a place for snacks and water bottles," said Allegra.
If the new mom has a toddler or other children, it may even be beneficial to create activity and snack bags to help keep them occupied. "I had coloring books, stickers, and little toys for my daughter," said Gast.
Prep the Nursery
Guests can also help assemble furniture and sort the baby clothes. Gast said, "Having someone help me organize the baby's clothes by age and put them in drawers was a big help for me." She also mentioned that having someone wash the baby's clothes prior to organizing them was beneficial.
Have a Blessingway
A Blessingway is meant to honor the mom during her motherhood journey. Gast said, "I tied some of this into my nesting party, where we said more words of encouragement for those late night postpartum feedings." You can keep things simple by creating an area for guests to leave encouraging words for the new mom to read throughout her journey.
Thank Your Guests
Although the nesting party is about family and friends helping the new mom prepare for baby, Gast decided to show her appreciation for her attendees by giving them personalized gift bags with thank you gifts. But even a handwritten thank you note would be a personal touch they're sure to appreciate.