Many of us dream of a summer near the water. That's why we love Marta Malviya's beach cottage near the shores of Lake Michigan. A 1920s renovation project, Marta and her husband, Raj, have turned their fixer-upper beach cottage into the perfect retreat for making family memories.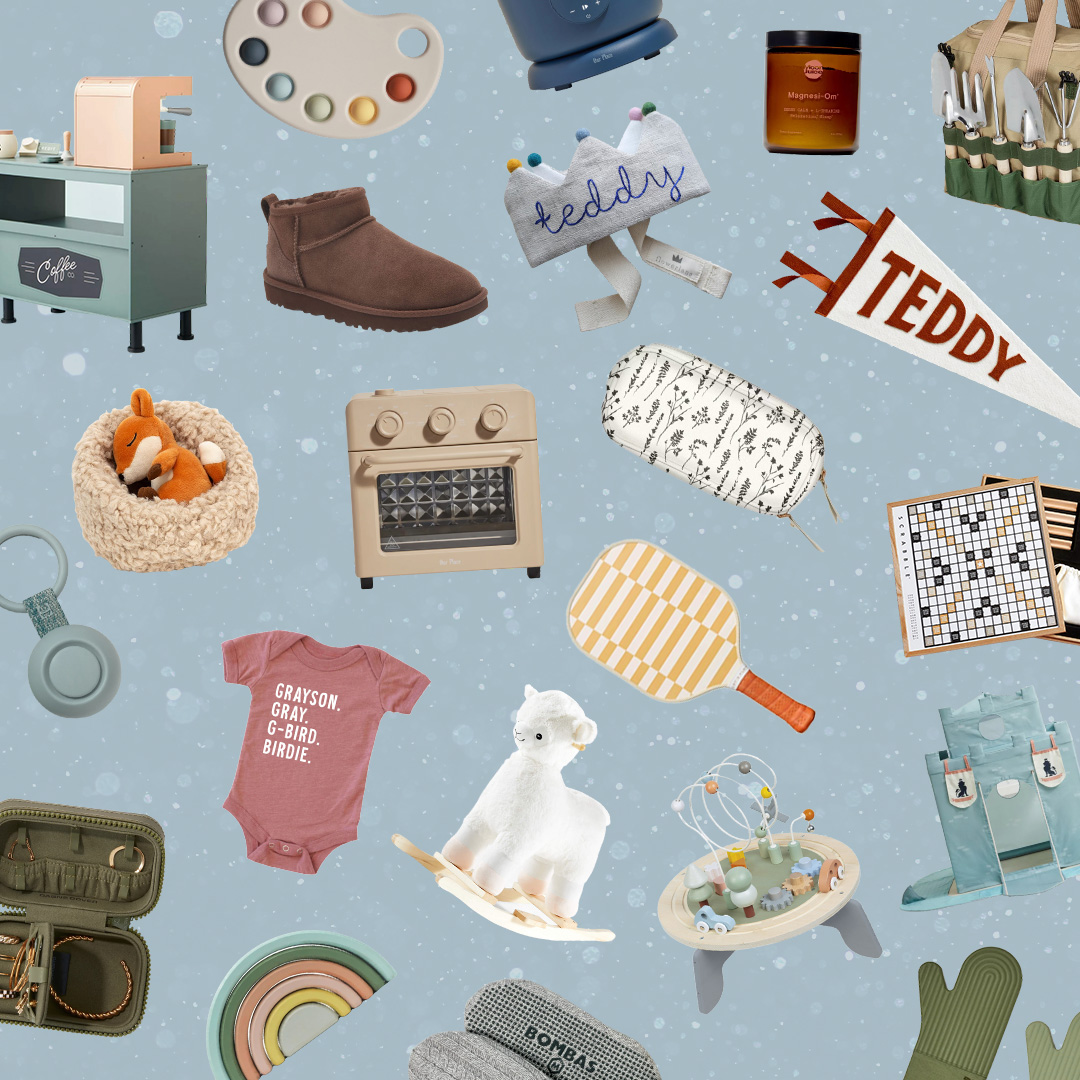 everything you need to ace holiday gifting this year 🎁
Their dreamy Lake Michigan location is inspiring many coastal design elements and the home's 100-year-old character is influencing a charming cottagecore aesthetic. We sat down with Marta to learn what drew her and Raj to the beach cottage, where she finds decor inspiration, and hear about some of their family's favorite summer activities at the lake.
Name: Marta Malviya
Age: 43
Location: Holland, Michigan
Sq.Ft.: 1,430 interior sq. ft.
Rent/Own?: Own
Children: 10-year-old and 13-year-old
Lake Michigan Cottagecore Home Tour
The cottagecore design aesthetic essentially equates to cottage living where relaxation is expected. This home checks so many of the cottagecore boxes—like vintage-inspired appliances, antique artwork, homespun textiles, and open shelving. Keep scrolling for plenty of cottagecore decor ideas and inspiring before-and-after renovation projects.
What drew you to the cottage you purchased?
Our cottage just felt "right" for our family. The area is lovely and the cottage is perched at the top of the hill in a community of other cottages.
My husband had grown up visiting his friend's aunt's cottage in the same association so we felt comfortable narrowing our search to the area. We had also rented just up the beach for several years and knew that we enjoyed being close to Holland and Saugatuck. Our cottage had been well cared for and rented out for the summers. We felt that there were projects that we could tackle (with professional help when necessary) without being too overwhelmed. With a screened-in porch, several outdoor spaces, a neighborhood feel, and the beach at the bottom of the hill, it felt like the perfect place to spend our summers.
Any advice you'd give to those considering purchasing a cottage or vacation home?
I think that renting in the area and even spending the night at our cottage prior to purchasing it was very helpful. Knowing whether you want to buy into an association with a lot of opportunities to be social or would like to have a more private escape is also helpful. Our kids' routine of getting out of the car and simply yelling their friends' names to start hanging out, will forever be etched in my memory.
We like to go out for dinner at least once a week as a family, enjoy shopping, and appreciate summer activities for the kids so it was nice to be close to town. As our children get older, we are grateful that the cottage is within an hour of our home for easy trips back for sports activities and other events.
How would you describe your design style? Does this cottage design deviate from the design of your primary home?
I definitely lean toward coastal. Our primary home is more traditional but is a Connecticut Fieldstone built in the early 1920s, so I took that as permission to incorporate some coastal elements when we moved in 10 years ago. Obviously, the cottage was a great place to add coastal design as well! The kitchen, sleeper attic, and guest bedroom all have that lakeside feel. Our cottage is high in the trees and is a short five-minute walk to the beach, so it also feels very cabin-like, which I didn't originally lean toward. I started to call the cottage a Beach Cabin on my blog, and I actually think that describes the cottage perfectly. The wood walls in the living room definitely have a more rustic, cottagecore vibe.
Shop Cottagecore Living Room Decor
Where do you find coastal and cottagecore decor inspiration?
I love to look through home stores, and Raj and I have started enjoying visiting local antique stores together, and sometimes the kids even come along—they're great at finding treasures. Raj has been into vintage finds and vinyls lately, so we've been integrating those into the cottage as well.
I think that a lot of our coastal cottage inspiration comes directly from our location on the shores of Lake Michigan. There is so much color inspiration all around us (hitting up Serena and Lily Tent sales doesn't hurt either!) It's also fun to bring in beach rocks or driftwood that the kids carry up from the beach.
We feel our most relaxed by Lake Michigan, and I think that carries into our design and decorating as well. While we love the form of the design we have chosen, we just as equally appreciate the function. We don't want to worry too much about sandy feet or wet swimsuits, and we have tried to make design choices to keep this relaxed lifestyle in mind. Local art feels like an easy way to incorporate a coastal design element as well.
We also tend to travel to locations that are on lakes and oceans further inspiring an overall color palette and calming design style. Recently, we have been loving the West Coasts; of Michigan, of the United States, and even the West Coast of Portugal.
Shop the Look
Your cottage is from the early 1900s—were there any elements you wanted to preserve from that time?
This was our third early-1900s home. We enjoy the character that these early homes provide. Even though the houses are all quite different, they all feel special in some way. In all of our houses, we have left the smaller rooms intact and used lighter colors and textures to make them feel larger (or at least airier.) We actually like some separation, not through closed doors, but through walls with large entryways, places to sneak away to read a book, a room to listen to music, etc.
The cottage is also the perfect place for hide-and-seek with all of its nooks and crannies. While our fridge is more reminiscent of the 1950s, it seems to add all of the charm of an early 1900s cottage, and again we kept the kitchen small in true cottage fashion. The windows provide a lot of character and I never want to change them.
You and your husband, Raj, renovated this cabin yourselves! How did you do that with your kids in mind?
Well, we didn't renovate it entirely ourselves. We had help from the professionals for sure! But, we did get in there where we could and spent a good chunk of time making improvements ourselves. I'd definitely say we are more the idea people who can also paint and do small DIY decor projects.
We added some safety measures (our contractor added a gate at the top of the sleeper attic staircase), decorated different spaces for them to play in, and didn't purchase anything too valuable! We tried to get the kids involved in a few small projects to teach them responsibility, to allow them to feel ownership of some of the renovations, and so they could learn how things work.
What's been the most intensive project so far?
The kitchen was by far the most intensive project, which is sort of baffling because it is such a small space. Our contractor and Raj ripped almost everything out except for the walls. A lot of appliances and cupboards were donated to a local charity. Our floors were sanded and stained a weathered gray. Next, our contractor repaired a large section of the wall to make it flush and added trim. He also added a door to the pantry. Our woodworker created all of the cabinetry, as well as the beautiful countertops and open shelving. I chose the cabinet color and painted the cabinetry, which felt like it took quite a bit of time and layers, layers, layers.
Before:
After:
Shop Cottagecore Kitchen Decor
When you were designing your kids' rooms, how did you incorporate their personalities or interests? Are they sharing rooms right now?
The kids love a place where they can jump and play and not worry too much—they basically just want to have fun and be active all the time. The sleeper attic is the space that they share when we are at the cottage and we put up photos on a gallery wall from our time together there.
Is everywhere a place for the kids to play? Or do you have designated areas for them?
Everywhere is a place for the kids at the cottage! We spend so much time outside while at the cottage that they have limited things that are easy to quickly clean up. We were anxious to look into purchasing a cottage while the kids were still young and still think we're fairly fun. Our hope is that they have wonderful memories from their times at the cottage. It is just as much theirs as it is ours!
Tell us about your latest projects at the cottage.
Over the past few years, we have completed a few projects. We painted the sleeping loft white, which was easier said than done but I like the feel of the space so much better now. The dining nook also got a fresh coat of white paint and custom artwork. My husband and I semi-built a table to fit the space and create more seating for guests.
I ordered a fairly inexpensive console, painting certain parts of it before assembly, and swapping out the hardware for some pretty pulls. My husband's grandfather's oil painting is perfect in this space as is the print above the chair by local artist, James Brandess.
My husband also turned a previous sitting room into his music room and furnished it with an 8-track player (which he restored), turntable, favorite record collection, vintage wooden tennis racquets, and a Gray Malin print.
We also recently completed a dry bar in our entryway. We are already so pleased with its function. I'm working on a gallery wall for the space as well.
Do you have a favorite room or nook in your home? Tell us why!
I love to relax in the living room at night. The windows are one of my favorite elements in the home and there are so many of them in the living room. I love the design, color, and throwing them open on a warm summer night to listen to the golf carts whizzing home after catching the sunset.
Every home has its own quirks and challenges—what were yours? How did you overcome them?
Having been built in the 1920s and on top of a dune, nothing is really straight anymore. Our woodworker did a great job measuring and there was a lot of texting back and forth to overcome gaps and odd angles.
Where are your go-to places for big-ticket furniture and decor?
For the cottage, we didn't want anything to feel fussy. We painted a lot of the furniture that was left with the cottage to make it our own. IKEA had the perfect sectional and we chose a darker color but are also glad that we can remove the slipcovers for fairly easy cleanup if necessary. The quilts in the sleeper attic are Pottery Barn, and were collected over time "in case we are ever lucky enough to own a cottage."
The lighting that we switched out is mainly from West Elm and IKEA. The rugs are almost all from World Market and are jute, which makes for easy sand cleanup. We are slowly incorporating local artwork throughout the cabin and added some vintage photos of what our area and beach looked like in the early 1900s. Several items (like our map) came from a local antique shop and have also been incorporated throughout the cottage.
Before:
After:
What are some of your favorite activities to do with your kids or as a family up at the lake?
We have found that our family is our happiest when we are hiking nearby trails. When we catch glimpses of Lake Michigan through the trees, it is magical. Every. Single. Time. We have our favorite trails, but it's fun to discover new places to hike too. Every time I say that hiking is our favorite activity, I sort of laugh because I definitely wouldn't describe Raj or myself as "outdoorsy." (When Raj and I were in Banff, we asked the concierge for the trail with the least amount of wildlife). Our kids love to be outside and have the freedom to run, jump, and climb—and have taught us to enjoy nature too.
If you have to choose just one, what's been your favorite moment from motherhood so far?
My favorite, favorite moment from motherhood is when we are doing something new around town or on a trip. When the kids are feeling uncertain, they almost always grab each other's hands. I have soooo many photos that I snap of them walking ahead of us, holding hands. I hope that they always go to each other for love and support throughout their lives.
Marta Malviya is the Everymom
Favorite activity to do at the lake? While my favorite beach activity remains a good beach walk, the kids gravitate toward playing on the floating mats with friends.

Last book you read? Hang the Moon by Jeannette Walls
Design book you reference most often? Made for Living by Amber Lewis
Best way to spend a morning at the cottage? With a cup of coffee and the windows wide open.
Biggest difference between your children? So many differences that I often attribute to the boy/girl or the oldest/youngest differences, but really I think that they are their own people and were created to be just who they are.
Guilty pleasure? Reading a good book on the screened-in porch.