Last year, I bought my kids cute holiday outfits, and they ended up wearing their matching pajamas all day. I don't consider it a fail—after all, we were living in the moment and enjoying the day so much that we couldn't be bothered to get them dressed. They were comfy, happy, and joyful, which is really all that matters in the end.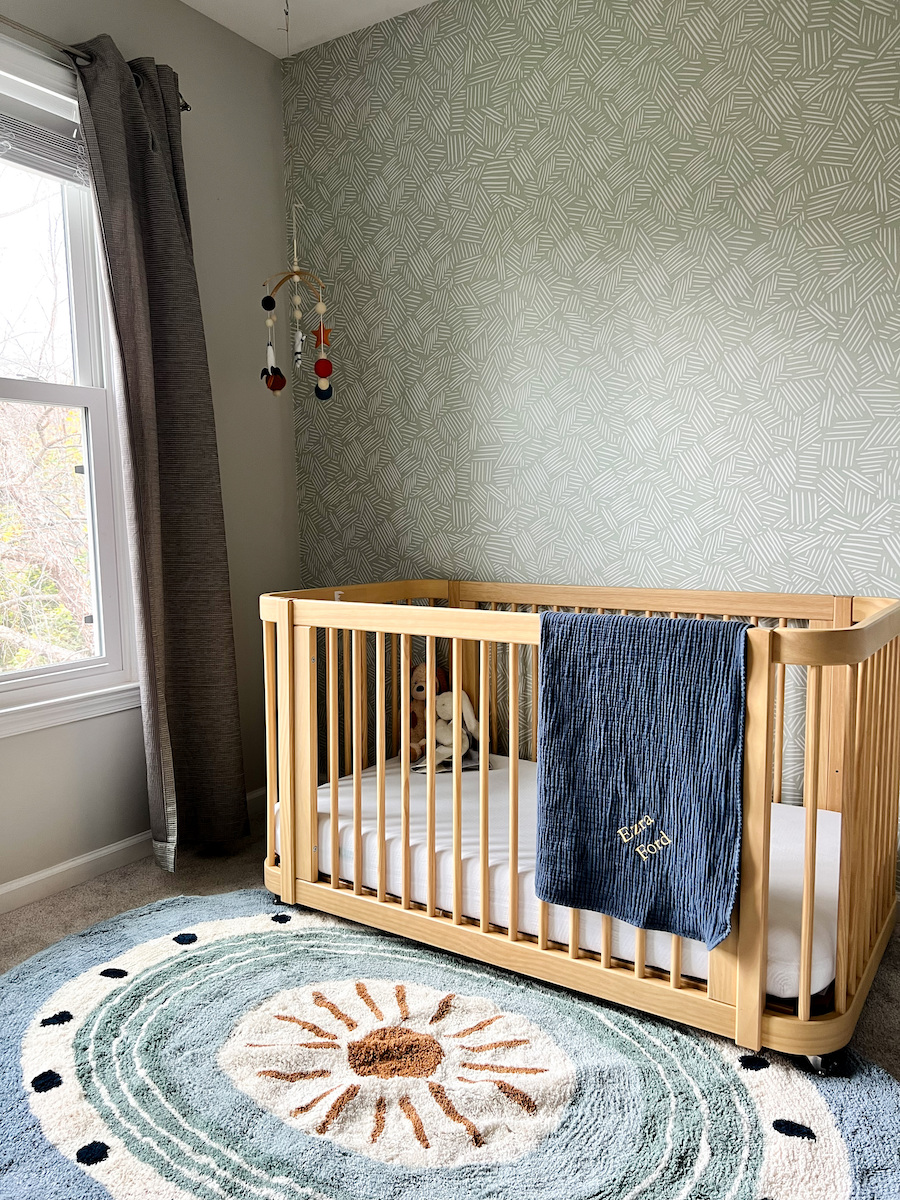 editor-favorite crib brand Nestig just released gorgeous new wallpapers that will easily transform any space 😍
That said, I won't deny that I love dressing my kids up for special occasions and holidays. Since generally everything they wear gets put through the wringer (and usually ruined) at daycare and pre-school, I try to stick to basic, kid-friendly clothes in our daily life. But there's just something so special about getting dressed in fancy clothes that makes the holidays even more fun—at least for me.
If you're all about staying cozy in PJs all day, I fully support that. On the other hand, if you're looking for a reason to get the kids dressed up for the holidays, you've come to the right place. Read on to shop our 11 outfit picks below!
For Babies & Toddlers
1. Faux fur vest + denim dress + metallic booties
2. Dark jeans + reindeer sweater + button up + loafers
3. Plaid dress + velvet headband + brown booties
4. Cream cable knit one-piece + striped booties
For Toddlers & Big Kids
5. Plaid pants + t-shirt + faux fur teddy coat + glitter sneakers
6. Red pants + checkered button up + navy puffer vest + oxfords
7. Puff-sleeve top + velvet shorts + tights + scalloped booties
8. Velvet blazer + dark jeans + hoodie sweater + sneakers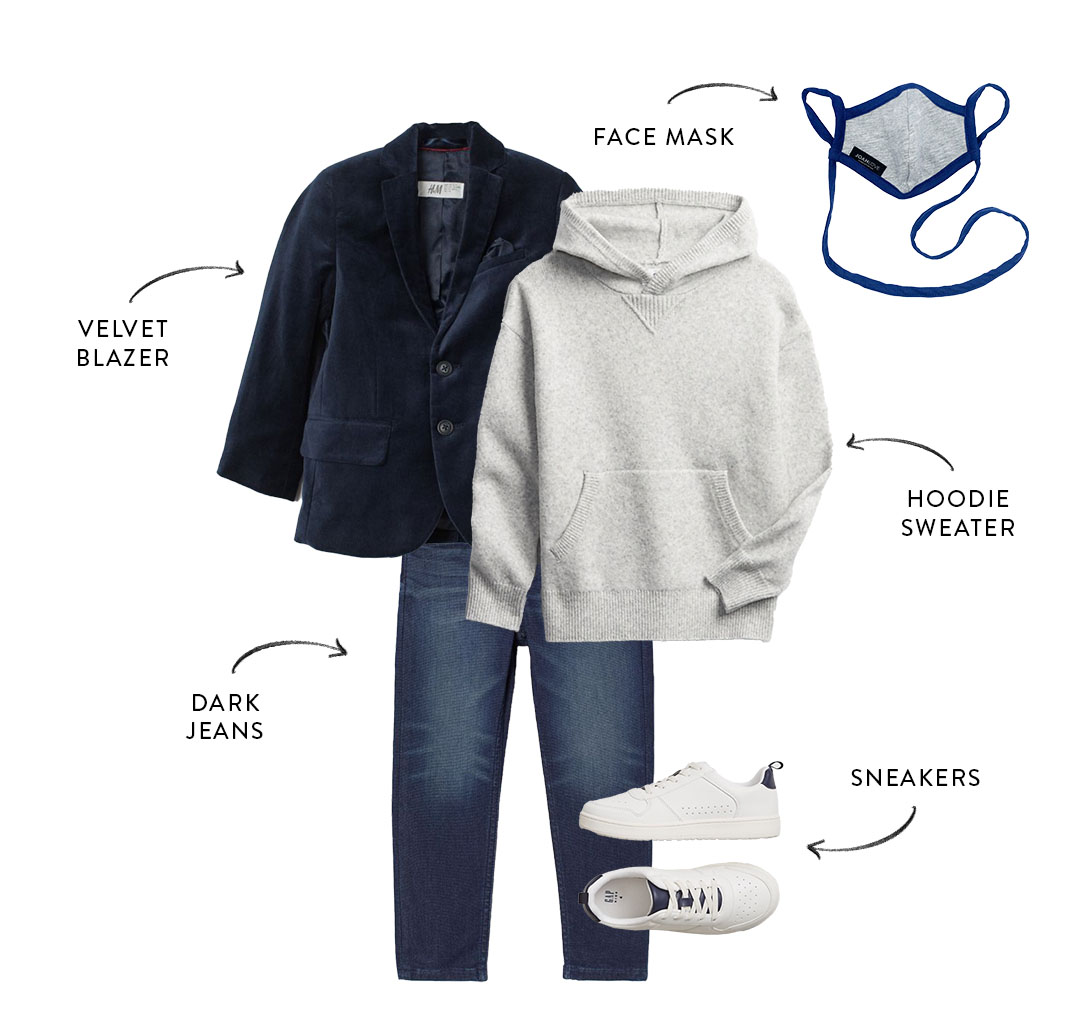 9. Pleated metallic skirt + cable knit sweater + white sneakers
10. Gray corduroys + cream sweater + crimson collared shirt + gray chukka boots
11. Cable knit sweater dress + jean jacket + velvet headband + leopard booties