Raise your hand if you're well overdue for a date night with your love. Thought so! But you're tired of the same old, same old? You're not alone. Rather than another night of Netflix and chill, maybe try having a date night that taps into your specific love language.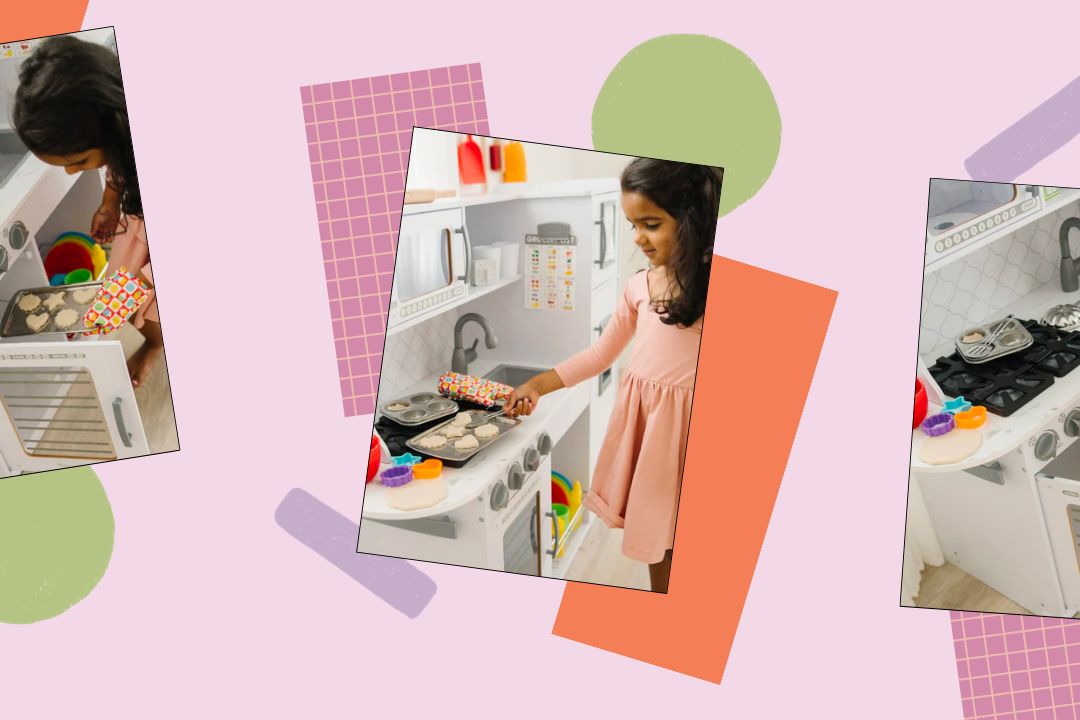 Your love language is the way that you prefer to give and receive love. There are five different love languages, and you might find that you have more than one that fits you. The love languages are words of affirmation, acts of service, receiving gifts, quality time, and physical touch.
The goal is to try and speak your partner's love language so that they get and feel the love from you in a way that meets their needs. Creating a date around you or your partners love language is a great way to make sure it will tap into the specific desires of love, affection, and intimacy. Below are 20 date ideas that you can steal from us (we won't tell!) that are connected to each specific love language.
Words of Affirmation
Karaoke night—sing their favorite song or a song that reminds you of your relationship.
Poetry reading—write a thoughtful poem about your partner and share it with them privately or at a reading.
Scrabble—play only using words that describe your partner or your relationship.
Acts of Service
Homemade dinner—head to the kitchen and whip up their favorite meal. Bonus points if you include dessert.
Breakfast in bed—breakfast can be easy, but surprising your partner with a full spread while they're still in their PJs is going the extra mile. Do your kids get up too early? Go grab their favorite coffee order and spend some quality time together while your littles watch a show. 
Fully plan a day—take logistics and planning off their plate for a day, by handling everything from childcare arrangements to dinner reservations. It's the planning that'll be almost as meaningful as what you do together.
Tackle something on the to-do list together—every family has tasks they've been putting off, but pick something that would be easier to do with two and something you both might enjoy. Maybe it's picking out and planting the spring landscaping or shopping for birthday gifts for one of the kids. What's meaningful in this date night is that you're sharing the responsibility and doing it together.
Receiving Gifts
Tourist in your own town—be a tourist in your own city. Stop by their favorite shops and grab a little something special at each one. 
Treasure hunt—

leave written clues leading to tiny surprises all over the house for a fun and interactive date night. 

Fancy dinner date—surprise them with a special outfit, accessory, or piece of jewelry to wear for a fun night out.
Build a memory scrapbook—gifts can also be sentimental. Print off photos and build a scrapbook of your relationship together.
Quality Time
Cooking class—whether you're a great cook or need a little help, a cooking class is a great way to learn a new skill together.
Rock climbing—you'll need all the encouragement you can get to climb that wall. Why not do it together?
Weekend getaway—sometimes the best way to spend more time together is to get out of town, even if it's just to a nearby city or the next state over.
"No Phone Zone" movie night—put distractions to the side and watch your favorite movie together.
Physical Touch
Haunted house—When your partner gets scared, they'll most likely grab your hand or hold on to you. Score!
Ice skating—We're no Kristi Yamaguchi, and we bet you aren't either. Holding on to your partner is essential for skating and not falling.
Dance lessons—Ballroom, Salsa, Hip Hop, the choice is yours! Does dance feel too intimidating? Try some partner yoga poses or stretches together.
Couples massage at home—bring out the essential oils, the lotions, and the candles to give each other a sexy and relaxing spa day at home.
---
No matter your love language, date nights are much more fun when you're planning them with your partner's likes and interests in mind. Try to think out of the box next time you're planning your date night—a little extra effort can go a long way.
This article was originally published in October 2019 and has been updated for timeliness.