In Spring 2021, my family and I packed our suitcases for a trip to Walt Disney World. We knew this trip was going to be a little different, so our bags included a surplus of masks, a thermometer, and plenty of hand sanitizer. Still, my kids, my husband, me, and my (vaccinated) mom buzzed with excitement. We kept an eye on the travel protocols, local guidelines, and Disney World's COVID-19 guidelines and restrictions to make sure we all felt comfortable. We had a fabulous trip, even while wearing masks in Florida when it was 80-plus degrees.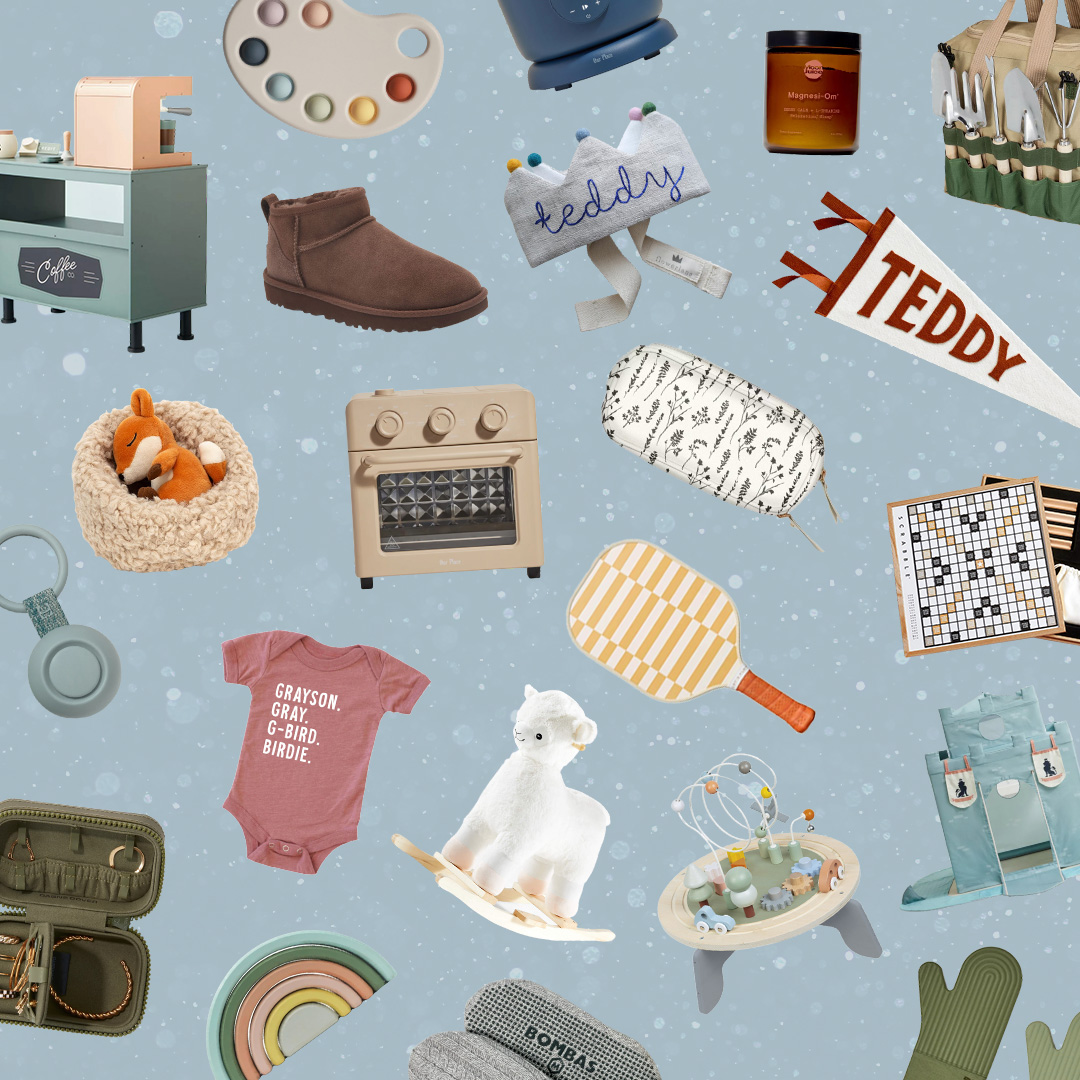 everything you need to ace holiday gifting this year 🎁
In fact, we head back to Disney this month as a fully-vaccinated family, ready to explore some of the new attractions like Remy's Ratatouille Adventure at EPCOT and some of our old favorites like It's a Small World at Magic Kingdom. Many families might be wondering whether now is a good time to plan a trip to Disney World. As with everything in the pandemic, guidelines are ever-changing, so it's important to check the latest before booking your trip.
Below, we're sharing some of the most common questions and considerations for planning a trip to Disney World right now.
What's open at Disney World?
Typhoon Lagoon water park is back open after two years of refurbishment with reservations.
Nighttime fireworks are back.
Disney Springs is open with required dining reservations. Stores may have capacity limits, so expect wait times for popular spots.
All Disney Resort hotels are now open. View the full list of Disney Resort hotels here.
What's not open at Disney World right now?
As of February 2022, the following attractions are not open at Walt Disney World.
Limited character "sightings": Sadly no hugs for characters right now, but you can still schedule time with some of your favorite characters like Mickey, Minnie, Princess Tiana, Cinderella, and Olaf. However, other top Disney indoor character experiences like Elsa and Anna at the Royal Somerhous (EPCOT), Belle's Enchanting Tales (The Magic Kingdom), and meeting Ariel at her Grotto (The Magic Kingdom) remain closed. Characters do still appear throughout the parks for socially-distanced spottings, on parade floats, carriage rides, and even during the occasional pool stop-by at Disney Resorts. 
The iconic Walt Disney World Railroad at Magic Kingdom is closed for refurbishment with the construction of the new roller coaster Tron (opening date TBD)

.
Disney's Bibbidi Bobbidi Boutique, a popular salon stop for kiddos to get Disney character makeovers, is closed until further notice.
Blizzard Beach waterpark is currently closed for refurbishment.
What's changed about planning a trip to Disney?
Quite a few things have changed if you've traveled to Disney World pre-pandemic. From theme park reservations to ways to skip the lines (at a cost), here are the most notable:
Theme park reservations: Park admissions and reservations are required for all parks, so you can't show up without a purchased ticket. Check park reservation availability for the time you want to travel.
My Disney Experience app: Disney's app houses everything you need for planning and navigating your days. Be sure to download it to link your park passes, connect all members of your party, check wait times, manage dining reservations, add your Genie preferences (more on that below), and more.
Disney Genie service and Disney Genie+ service: Disney's FastPass+, which previously offered park guests a reserved time to visit popular attractions has been replaced by Disney Genie. According to Disney's website, Disney Genie helps you get the most out of your day and offers attraction and dining recommendations inspired by your interests. It even suggests a good time to visit an experience and an idea of the forecasted wait. With Genie+, you can pay an extra $15 per person for access to Lightning Lane entrances to 40 experiences throughout the parks. You are able to make one selection at a time starting at 7:00 a.m. the day of your park reservation. You can then make an additional selection after you have redeemed the first or after two hours. Many longtime Disney fans have complained that Disney is now charging for a service they used to include with the already hefty price of park admission—and that popular rides fill up fast. Not to mention, it kind of forces you to be on your phone more when you really want to be present and experiencing the magic. The Genie service rolled out in October 2021, so it'll be interesting to see how the company optimizes the experience for guests as time goes on.
Individual Lightning Lanes: Now for the two top attractions at each park, guests can also purchase individual Lighting Lanes (with our without Genie+). For guests staying at a Disney resort, you can purchase your Individual Lightning Lanes at 7 a.m. For guests not staying at a Disney resort, you can make your first selections when the park opens. Yes, it's a lot to manage. We highly recommend checking out some on-the-ground Disney bloggers who've tested the new systems.
Disney's Magical Express: As of Jan. 1, 2022, Disney's longtime (and complimentary) Magical Express bus service is no longer offered to transport guests from Orlando's International Airport to Disney resorts. This means families will have to arrange their own transportation to and from the airport, so plan ahead to do so.
Hotel access: According to Disney's website, guests will need a MagicBand, Key to the World Card, or the My Disney Experience app to unlock their Disney Resort hotel room.
Mobile food ordering: My personal favorite change was to the counter-service food experience. You can now order food and schedule a pickup time all through the My Disney Experience app. It does take a bit of planning, but I preferred it to waiting in another long and crowded line to order food for hungry kiddos. Note that the Disney Dining Plan is currently on hold as well.
Does my family need to wear masks at Disney World?
As of February 17, 2022, wearing masks both inside and outside are optional for vaccinated guests everywhere except inside Disney transportation (where they are still required for guests age 2 and up). Wearing masks outside is optional, regardless of vaccination status. At this time, neck gaiters, open-chin, triangle bandanas and face coverings containing valves, mesh material or holes of any kind are not acceptable face coverings. You can read the full mask guidelines on Disney's website.
What other changes should I expect at the Disney World parks?
Disney transportation: Disney buses, monorail, and the new Disney Skyliner system are all operational, but require that you wear masks. This means you may have to wait for more than one bus at peak park entrance and exit times.
Entrance procedures: Disney is no longer requiring temperature checks, so getting through the park entrance should be a bit quicker than earlier in the pandemic. Additionally, instead of full bag checks, guests walk through metal detectors with all their belongings, while strollers are checked separately.
Ride experiences may differ slightly: Some indoor attractions might be a little different from previous years. For example, when we visited in Spring 2021, moving to "the dead center" of the first room in The Haunted Mansion was just a walk-through experience. But these experiences are slowly coming back as restrictions lift.
What new attractions are opening soon at Disney World?
Oct. 1, 2021, marked the start of Disney World's 50th Anniversary celebration, an 18-month-long event, which includes two new nighttime shows. The first is "Disney Enchantment" at the Magic Kingdom, featuring the first immersive projection effects that extend from Cinderella Castle down Main Street, U.S.A. The second is "Harmonious," a nighttime display of songs, fountains, fireworks, and more at EPCOT. Disney's Animal Kingdom also has a new daytime show called "Disney KiteTails," which debuted in October 2021.
A new family-friendly attraction based on the movie Ratatouille, Remy's Ratatouille Adventure, is also now open at EPCOT in France (and down the street from Norway and the Frozen-themed movie ride, Frozen Ever After).
In March 2022, the two-day immersive adventure Star Wars: Galactic Starcruiser opens. For Star Wars mega fans, you get to be the hero in your own Star Wars story. It's part live immersive theater, part themed environment, part culinary extravaganza, part real-life role-playing game—and more!
Will it be less crowded at Disney World?
Disney World has been slowly increasing its theme park capacity from a self-imposed 35 percent back in Spring 2021, but the company hasn't since disclosed the theme park's current capacity.
As someone who went to Disney in April 2021, I can say that 35 percent still means there are crowds and lines as long as 45-90 minutes for top attractions (think Slinky Dog Dash at Hollywood Studios, the Seven Dwarfs Mine Train at Magic Kingdom, and Avatar Flight of Passage at Animal Kingdom). But parks certainly feel less crowded in the early mornings and early evenings.
Unfortunately, there's no way to know when the park capacity will increase, so it's best to expect some crowds. Try to plan your trip during an off-peak time and map out your days strategically to help maximize your enjoyment.
Is Disney World worth the money right now?
This answer will be different for every family. If this is your one and only time you plan on traveling to Disney, it may not be everything you imagined. But I'll share one tip from experience: If you have your heart set on a photo of your kid with their favorite character, remember that you never know what will actually happen in the moment they meet. My niece adored her Minnie Mouse stuffed animal and slept with it every night, but upon meeting the real Minnie, she threw a crying fit. In short, the perfect magical expectations still may not be met, COVID or not.
I think it's best to remember that kids love Disney World, and they'll love it even if they are wearing masks and have to blow kisses to Mickey from a distance. Plus, if your child is under 3, they get into the parks for free!
As with any vacation with kids, it's all about setting realistic expectations. Take it from this die-hard Disney fan: A trip to Disney World will always be memorable.
This article was originally published in July 2021. It has been updated for timeliness.