Growing up, we were always traveling for the holidays, and honestly, I loved it. My parents kept Christmas morning focused on our immediate family. We'd wake up at home with Santa gifts under the tree, but then we'd pack up and be on the road after breakfast.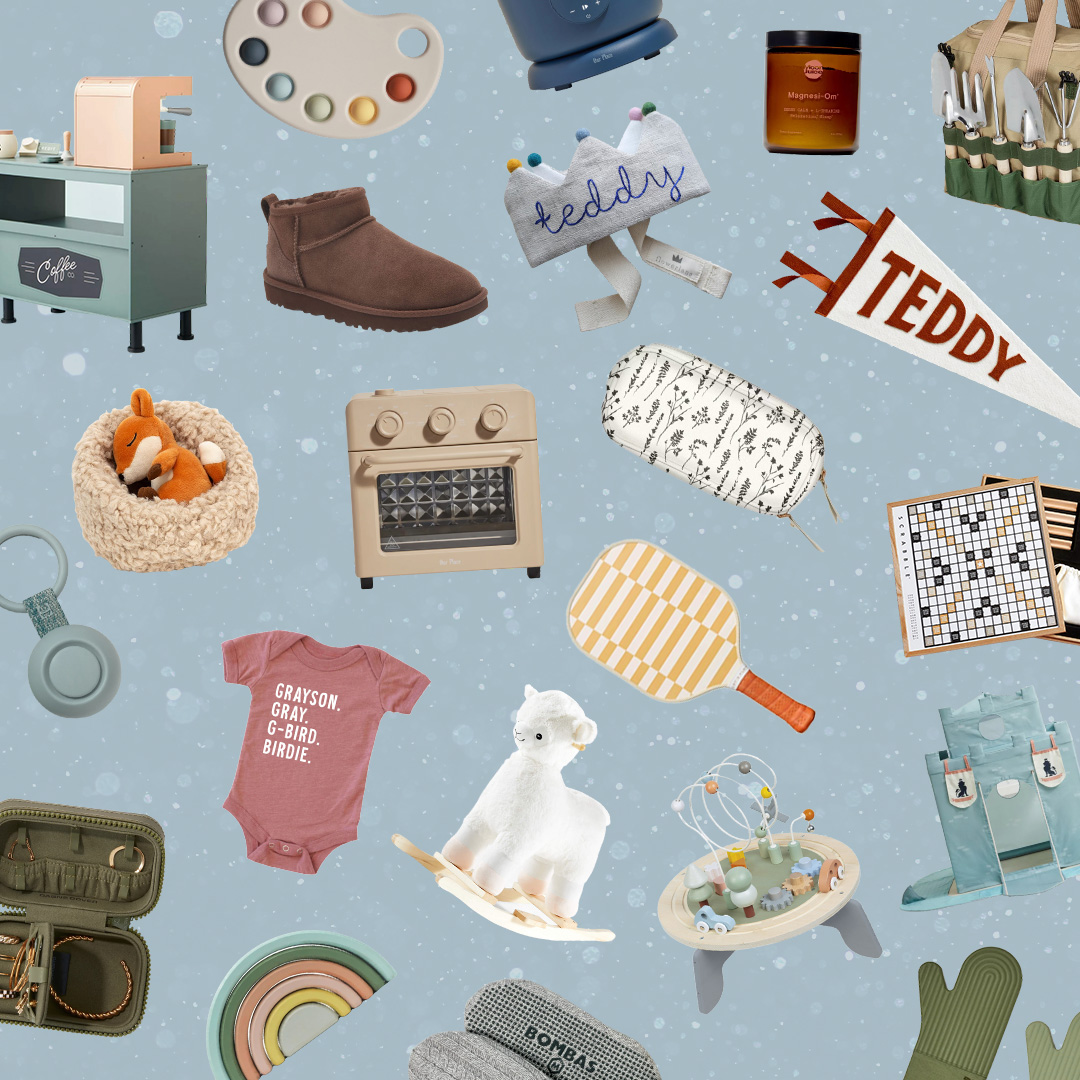 everything you need to ace holiday gifting this year 🎁
Memories of slumber parties spent snuggled in sleeping bags on my cousin's bedroom floor or sleeping in my favorite room at my grandmother's house are part of holiday nostalgia for me. I think these memories persist because (in addition to opening Christmas presents) I loved being with my family in places that made me feel warm and welcomed as if it were my own home.
Now that I do have my own house with my own visitors, I want them to feel that same welcoming warmth. I try to personalize my guest space, adding framed photos of my most frequent visitors, and separate my guest linens into a stash of guest towels and sheets so they stay soft and stain-free. Before I had a room to spare, I made sure our pull-out couch included fresh sheets, comfy pillows, and a cozy blanket.
Whether you have a separate guest room, a pull-out couch, or sleeping bags on the floor, here are a few ways to cozy up any guest quarters for holiday visitors.
1. Create a welcome basket
Fill a small basket with some essentials like travel-sized soap, shampoo, lotion, a washcloth, or other toiletries. It's a perfect use for the extra hotel toiletries you may have stored deep under your bathroom sink. Like a hotel, it can also fill the gap of something your guests forgot to pack.
2. Remember home is where the Wi-Fi is
Share the Wi-Fi password without your guest having to ask. Print it out as part of your welcome basket or download one of these adorable printable signs from Etsy. Stick it in a picture frame, and it becomes tabletop art that can always stay in your guest room.
Etsy | Wishful Paper Boutique
This minimalist design you can have out all year round.
3. Add warmth with linens
Adding a cute holiday throw pillow or cozy blanket to your bedding can instantly warm up a room (bonus points for seasonal flannel sheets!). I love visiting my brother and sister-in-law for a variety of reasons, but they get their own bonus points for having guest bath sheets instead of bath towels. I keep meaning to add bath sheets to our guest (and personal) towel stash.
4. Incorporate a few extra touches
A few festive additions, like a holiday scented candle or decorative pine tree, can extend the holiday spirit into your guest space. Add cozy slippers or a guest robe for visitors you really want to come back.