From the moment my husband and I decided to try for a baby, we were overwhelmed by the mountains of information thrown at us. From the monthly pregnancy notifications on our phone (i.e. "your baby is the size of a kumquat") to all the doctors appointments, our phones and inboxes were blowing up with notifications.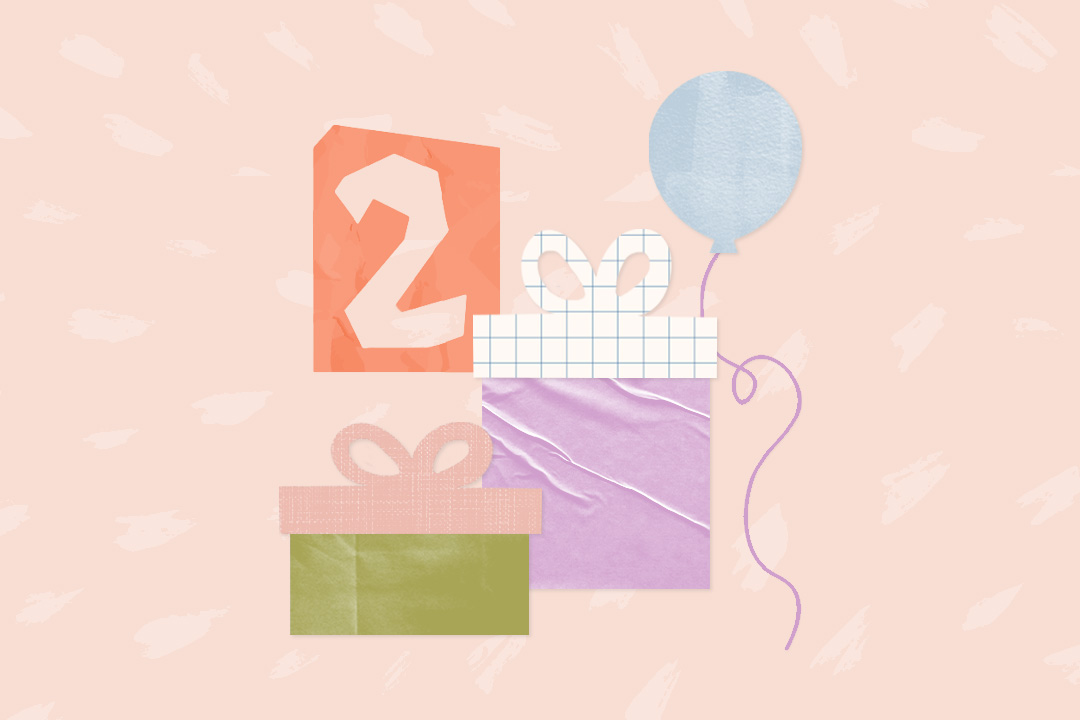 a LO in your life will love these! 🎁
As our family grew and our kids grew older, music class info, playgroups, preschool information, and more were flooding into our inboxes. I found myself more and more annoyed about forwarding email notifications and calendar reminders to my spouse and having to keep track of what he knew, what I knew, and whose responsibility was whose. Often, both of us ended up confused and felt guilty when something was overlooked.
We had tried using a calendar in the kitchen and saving shared events on our phone's calendar, but neither system was perfect. Just as I was about to give up on any hope of a solution, I read an article about setting up an email for your child. The author's reason was mostly sentimental, such as parents sending pictures and memories their child could read in the future. It made me see the merit of not just an email for my children but also a family email address to have one place for kid-related notifications, newsletters, doctor's appointments, etc.—one that could also be synced to our phones and family computer.
How using a family email address has worked so far
Since creating the family email, we no longer have to guess which email we used to sign up for our children's events and appointments. Anything that's family-related—from family budget spreadsheets to photo storage—is linked to the family email. It makes searching for things so much more efficient. And, as a bonus, any coupons for family-friendly outings no longer get lost in our personal inboxes. 
While at first it took a bit to remember to use the email, it soon became a habit that saved time, energy, and confusion by streamlining a lot of the odds and ends that go with managing a household and children.
While at first it took a bit to remember to use the email, it soon became a habit that saved time, energy, and confusion by streamlining a lot of the odds and ends that go with managing a household and children.
My husband and I no longer have to try to remember a million different passwords when we sign up for LEGO Mario emails or other app logins, as we instead have a password for the kids that we use exclusively for their accounts. We both take roughly equal responsibility for keeping up to date on correspondence. Here are a few ways to optimize your family email to make your life easier.
Make it easy to remember
This is an email that you should use for all family activities (think school contact, doctor's appointments, after school activities, library cards, Disney apps, etc.), so you want to make sure this email address is easy for you and your children to remember. You can also try to use your child's last name so it's easier for others to remember that it's for your family.
Use an email app to manage notifications
If you are picky about your inbox like me and do not want to have your child's emails filling your mail app, you can make sure to choose an email service like Gmail that has its own app and separate account you can use exclusively for updates. This way, your notifications are just as accessible but still organized so it's one less thing to worry about in our busy lives as parents. This also helps separate adult emails and content so there are no unfortunate mixups when you have to send a quick email.
Divide responsibilities
If you're in a two-parent family, both parents or co-parents should divide the responsibility of routinely checking for important messages, appointments, and reminders. Discuss who will keep track and add events to the family calendar or who will respond to a teacher's messages.
My husband and I do not have a strict schedule, but I typically check during the day while my husband works since I work from home and have more flexibility, and he is in charge on his days off. If one of us read and addressed the email, we mark it as read. If we read the email but didn't have a chance to respond or otherwise address the task, we mark it as unread until it is complete.