The nation's capital is an incredibly family-oriented destination that's filled with many historic monuments, memorials, interactive museums, and kid-friendly hotels. It's also a city—and that brings with it the challenges of tots teetering around a busy environment with many people, traffic, and noise. Whether you live in Washington, D.C. or are planning a trip and want to tack on a few days somewhere with more laid-back vacation energy, rest assured that the Mid-Atlantic region is full of incredible family getaways to escape the hustle and bustle. Here are 10 of our favorite family-friendly weekend getaways from Washington DC.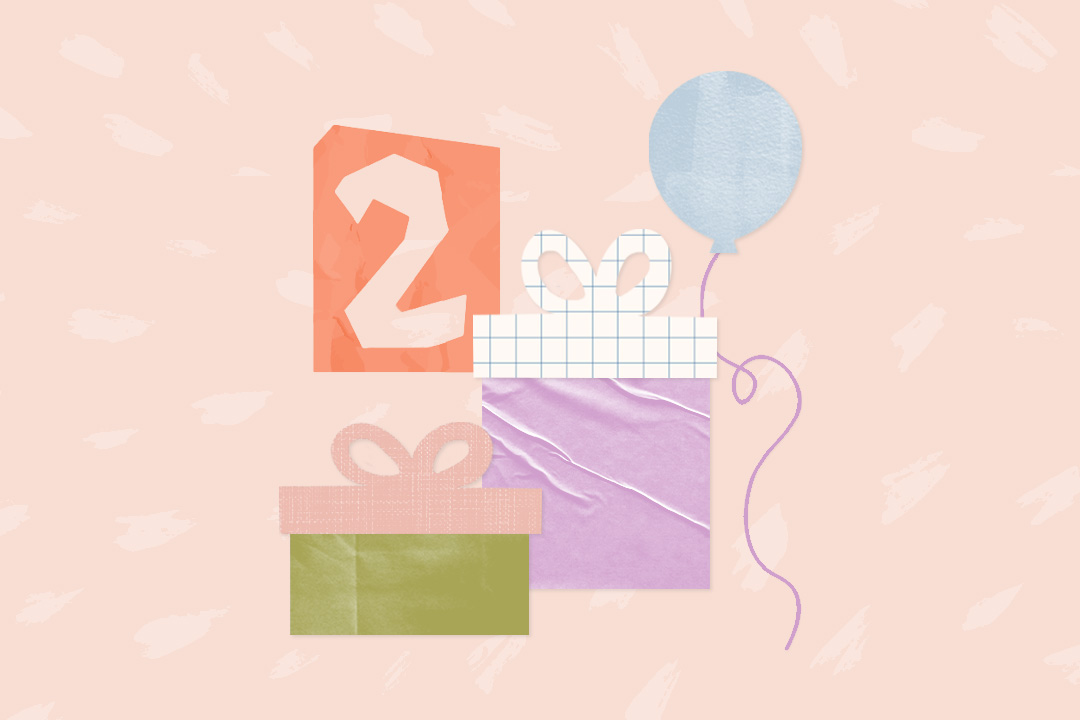 a LO in your life will love these! 🎁
Family-Friendly Weekend Getaways From Washington D.C.
1. Ocean City, Maryland
Ocean City is a full-throttle family fun zone and popular resort town. Most people are familiar with its long-standing wooden boardwalk that's lined with souvenir shops, restaurants, and hotels, plus the famous theme-park rides and attractions at the southern tip. It also boasts beaches for building sandcastles and boogie boarding. Adventure lovers can explore the water on kayaks or do a boat tour.
Where to Stay in Ocean City
A budget-friendly option that will you leave you with plenty of funds to purchase new sand toys and trinkets, the Courtyard by Marriott Ocean City Oceanfront gives families a clean, comfortable place to stay that's right on the boardwalk.
2. Shenandoah National Park, Virginia
Upon arriving at Shenandoah National Park, it's sort of impossible to wrap your head around the fact that all this untouched natural beauty exists just 75 miles from Washington, D.C. But that's the magic of this protected landscape that runs along the Blue Ridge Mountains. It's accessible yet full of remote splendor with waterfalls, wetlands, craggy peaks, scenic viewpoints, and a network of trails that enchants travelers of all ages.
Where to Stay in Shenandoah National Park
Getaway Shenandoah tops of our list of glamping resorts near Shenandoah National Park. Dotted across 80 private acres with nature trails, a creek, and a pond are 45 tiny cabins complete with creature comforts—including snuggly beds, hot showers, and in-unit toilets.
3. Middleburg, Virginia
A pastoral escape that reads like you're in some part of the far-flung countryside, but it's actually just an hour from Washington, D.C. Middleburg sits at the foot of Blue Ridge Mountains and delivers ample opportunities for outdoor recreation in the form of hiking, biking, and horseback riding, plus equestrian competitions, historic attractions, and local wine (though, that's more for parents).
Where to Stay in Middleburg
A vacation for kids and parents, the sprawling Salamander Middleburg Resort & Spa offers swimming pools, tennis courts, a putting green, archery, crafts, and lawn games like croquet, bocce ball, and cornhole. Don't forget about the chance to meet the resident miniature horse, Cupcake.
4. St. Michaels, Maryland
Sometimes it's just so lovely to trade the frenetic pace of a big city for the laid-back lifestyle and friendly community feel of a small town. Despite its rather diminutive size, this beloved Maryland destination is far from sleepy. There's plenty of shopping, dining, scenic river cruises, and hands-on cultural attractions like the Chesapeake Bay Maritime Museum to keep everyone thoroughly entertained for the entire weekend.
Where to Stay in St. Michaels
For an upscale overnight with heaps of heritage and charm, check into the Inn At Perry Cabin. Perched on the banks of the Miles River, it's a relaxing respite for families to roam the gardens, watch sailboats glides past, and play tennis.
5. Rehoboth Beach, Delaware
Whether you're traveling with tots or teens, Rehoboth Beach has plenty of appeal. With miles of Atlantic coastline, Funland amusements, and free concerts at the Rehoboth Beach Bandstand, summer is prime time to visit. But that doesn't mean families heading to this popular Delaware resort town in the off-season will be disappointed. When the sunshine-seeking crowds disperse, you'll find more space to stroll the boardwalk and quiet dunes at Cape Henlopen State Park.
Where to Stay in Rehoboth Beach
Situated just steps from the boardwalk, The Bellmoor Inn & Spa is an iconic overnight with spacious, well-designed rooms and warm service. Because beach days with kiddos require a lot of extra stuff, it's nice to know the hotel supplies a shuttle right to the sand.
6. Annapolis, Maryland
A family vacation to Annapolis, the Old Line State's capital city on the Chesapeake Bay means the chance to fills your days strolling through local parks (and, of course, seeking out the best playgrounds), visiting the United States Naval Academy, embarking on a kayaking or stand-up paddle boarding excursions, and touring the historic district. Even the most hard-to-impress teens will appreciate the Maryland State House and William Paca House.
Where to Stay in Annapolis
The Graduate Annapolis looks cool and trendy with eye-popping design. It's also an ideal family home base with a prime downtown address, modern accommodations, and reasonable rates that won't blow your entire vacation budget.
7. Tilghman Island, Maryland
A seasonal destination that reaches its peak in the summertime, Tilghman Island is separated from the mainland by Knapps Narrows and accessible via a drawbridge. Once families arrive on this three-mile spit in the Chesapeake Bay it's all fresh seafood, sport fishing, and sailing charters. One particularly interesting attraction on dry land? The Tilghman Watermans Museum educates visitors about life on the island through a collection of boat models and historic photographs.
Where to Stay on Tilghman Island
Wylder Tilghman Island is a family-friendly retreat right on the bay that's bursting with kid-focused fun. In addition to crafts and scavenger hunts, younger guests (and parents) will love swimming in the saltwater pool, playing lawn games, kayaking, and chowing down on Maryland crabs.
8. Gettysburg, Pennsylvania
History comes alive for visitors young and old in Gettysburg. If you've struggled to get your school-age kids interested in events of the past, a trip to the Gettysburg National Battlefield, a turning point in the Civil War, and the memorial dedicated to Abraham Lincoln's 1863 Gettysburg Address might just do the trick. Even if children don't leave with a newfound fondness for yesteryear, at least you can count on some fond memories and plenty of family bonding during the visit.
Where to Stay in Gettysburg
Families keen to stay in the historic heart of things should consider the Best Western Gettysburg. This parent-approved hotel is walkable to many key sights. (Not having to buckle tantrum-included tots into a carseat? That's a major win right off the bat.) Views of the battlefields, modern rooms, and reasonable rates are also selling points.
9. Alexandria, Virginia
Located just 25 minutes outside of Washington, D.C., Alexandria makes the perfect family day trip. Though we'd recommend spending a couple of nights to take advantage of all the charms of Old Town. It's nice to have extra time as not to rush while admiring the well-preserved buildings, shopping along King Street, and touring the rooms where George Washington and Thomas Jefferson dined back in the day at Gadsby's Tavern Museum. The waterfront park are also great spots for kids to stretch their legs and snap some frame-worthy photographs.
Where to Stay in Alexandria
The Alexandrian Old Town Alexandria, Autograph Collection sits inside a Federalist-era building that's positioned near many stores and restaurants. Since your kids might be tuckered out after sightseeing, it's also good to know the seasonal, Southern-influenced plates at King & Rye are tasty, too.
10. Harpers Ferry, West Virginia
Harpers Ferry puts history and nature on display for visitors. This West Virginia city just 90 minutes from Washington, D.C. is well known for its important role in the Civil War. If you're interested in learning more about that aspect of the destination, definitely check out the site of the second United States Armory and 1848-built John Brown's Fort. Harpers Ferry National Historical Park also shows off mountains, deciduous forest, rushing waters, and miles of hiking trails.
Where to Stay in Harpers Ferry
Stonehouse B&B encapsulates the most appealing parts of a family trip to Harpers Ferry. It's cozy and packed with character, while providing access to Harpers Ferry National Historical Park.