We're at the tail end of Women's History Month and while we intend to celebrate women every month of the year, March is the perfect time to highlight some of the hardworking women and the small businesses they run.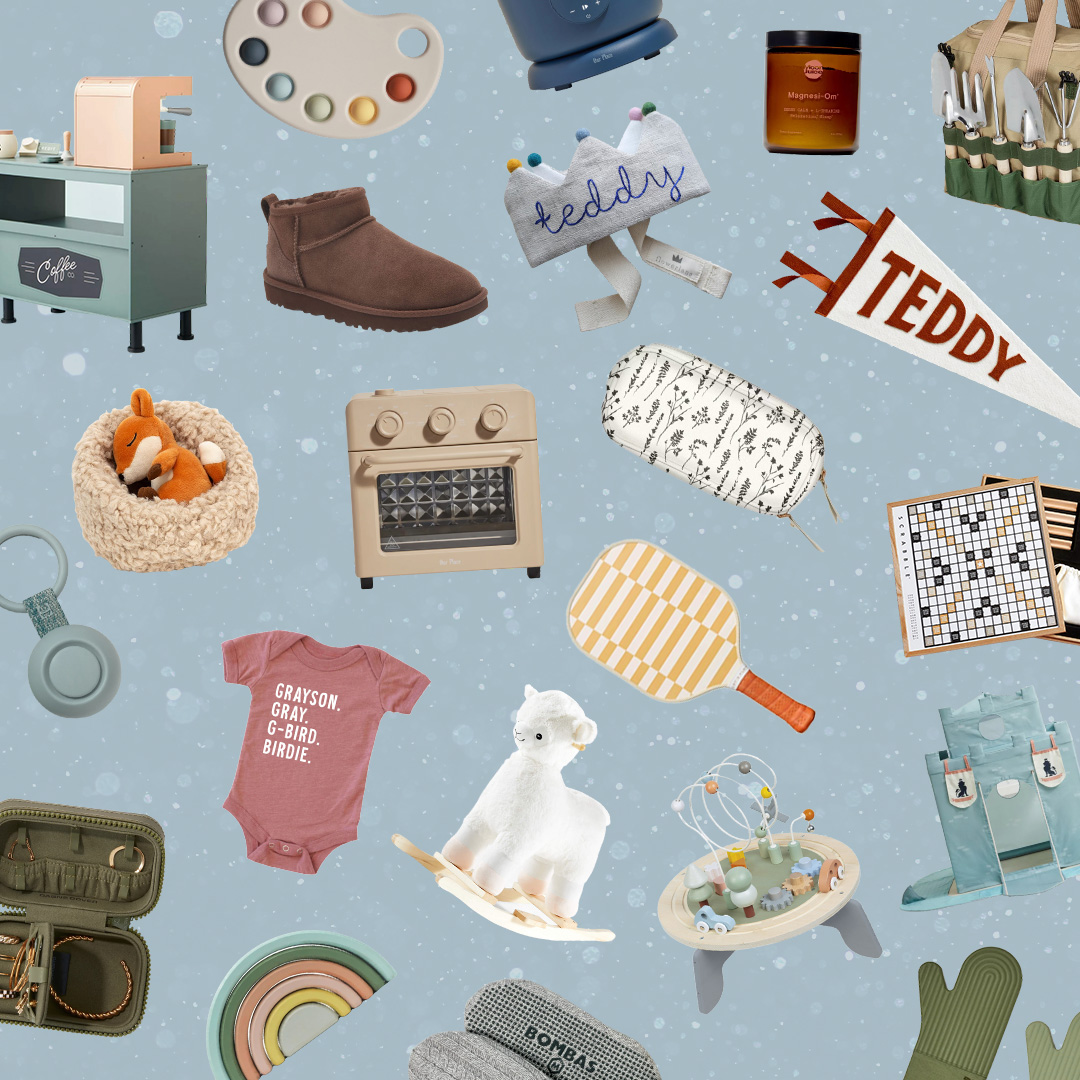 everything you need to ace holiday gifting this year 🎁
It always feels good knowing the money you spend makes a direct impact when supporting small businesses. Plus, it feels extra special to put your dollars behind female-owned businesses. While it's hard to narrow it down, today we're sharing 12 of our favorite female-owned small businesses (many of the founders are moms). We find ourselves going back to these shops often, whether it's to browse for ourselves, our little ones, or unique gift ideas.
Ready to shop? Here are just a handful of our favorite female-owned small businesses.
Located in Chicago, Semicolon Books is more than just a bookstore. Owner Danielle Mullen has grown the business into a movement to change the narrative around Black book-buying and bookselling. The company has a focus on community and can be visited during your next visit to Chicago, or via their website for all your book-buying needs. 
Mothers Fatma and Julie started Ten Little after finding the kid's shoe shopping experience to be incredibly frustrating. They created a system that allows parents to find and order the right size shoes for their kids with styles that are created specifically for the needs of children. Ten Little offers adorable shoes and accessories including newborn booties and shoes up to size kids 13.
Introducing your little ones to new flavors and textures is no easy feat. As the mom of a toddler, I know first-hand that this can be a major struggle. Nurture Life offers a menu of ready-made meals made with real, clean ingredients that are delivered fresh to your door. These meals are a great way to get your kids experimenting with new foods and takes a lot of the pressure off mom and dad to brainstorm daily meals. Nurture Life was co-founded by Jennifer Chow, a lifelong foodie and mother of two.
A go-to for those first mommy-and-me moments in the hospital, Posh Peanut has cute and comfy women's pajamas and robes as well as baby gear. Posh Peanut was founded by mom of two Fiona Sahakian and the brand recently launched a special collection for International Women's Day featuring prints of iconic women in history, including Amelia Earhart, Katherine Johnson, Rosa Parks, Malala Yousafzai, Ruth Bader Ginsburg, and Frida Kahlo.
If you're looking for easy and effortless style, this online shop run by Melanie and Lina is your new go-to. The beachy vibes come through in everything from sweaters to candles and lotions to hand sanitizers.
Playa was founded when Shelby Wild was on a mission to simplify her hair care routine with easy-to-use, toxin-free products. The Playa line works for all hair types and requires no drying or styling (ideal for busy moms, right?). Shelby is a mom of one and describes her products as giving a laid-back beachy California spirit.
This brand is my personal favorite for the cutest teethers, like a sushi or bubble tea teether. They also have bibs, apparel, swaddles, and more and can be found on their own site as well as at Nordstrom, Amazon, Buy Buy Baby, and more. Loulou Lollipop was founded by twin sisters Eleanor and Angel and is a family business that focuses on fun and happy products.
Founded by Justina Blakeney, Jungalow is a beautiful online shop featuring creative, colorful, and modern home goods from around the globe. The shop is all about bringing good vibes into your home and the bright colored décor will immediately lift your spirits.
Co-founded by moms Lorena Garcia Rodriguez and Majo Mansour, Majka was born from the personal challenges that these women faced as new mothers when they felt overwhelmed and tired (can any new moms relate?). Majka offers lactation-supporting snacks and powders that help mothers to take care of themselves. The brand also offers educational content to lend support to new and seasoned mothers.
Visit this site for adorable and unique items for yourself, your kids, and your home. With brick-and-mortar shops in Michigan and a packed site for non-Michigan natives, you'll have a hard time not going overboard with the super cute kid's gear. Pink Lemonade is run by Jill and Paula, a mother-daughter team, and is truly a family-run business that focuses on the art of gift-giving and celebrating the little things in life.
This small-batch skincare line founded by mom of one Jenna Levine is designed to protect, enhance, improve, and rejuvenate skin with gentle formulas made of organic plant ingredients. We love that the products are free of synthetics, carcinogens, environmental toxins, and fillers.
Melissa's Etsy shop, Sweet Water Decor is full of cozy candles, coffee mugs, and home and office décor and is the perfect spot to shop for unique and meaningful gifts. The simple and clean style of the products makes us want to buy everything.