"She has two beautiful babies she is leaving behind. We just don't know how to do any of this alone." The GoFundMe page that's been created for Delaina Yaun echoes the grief and terror that Asian American and Pacific Islander (AAPI) people are experiencing in the United States.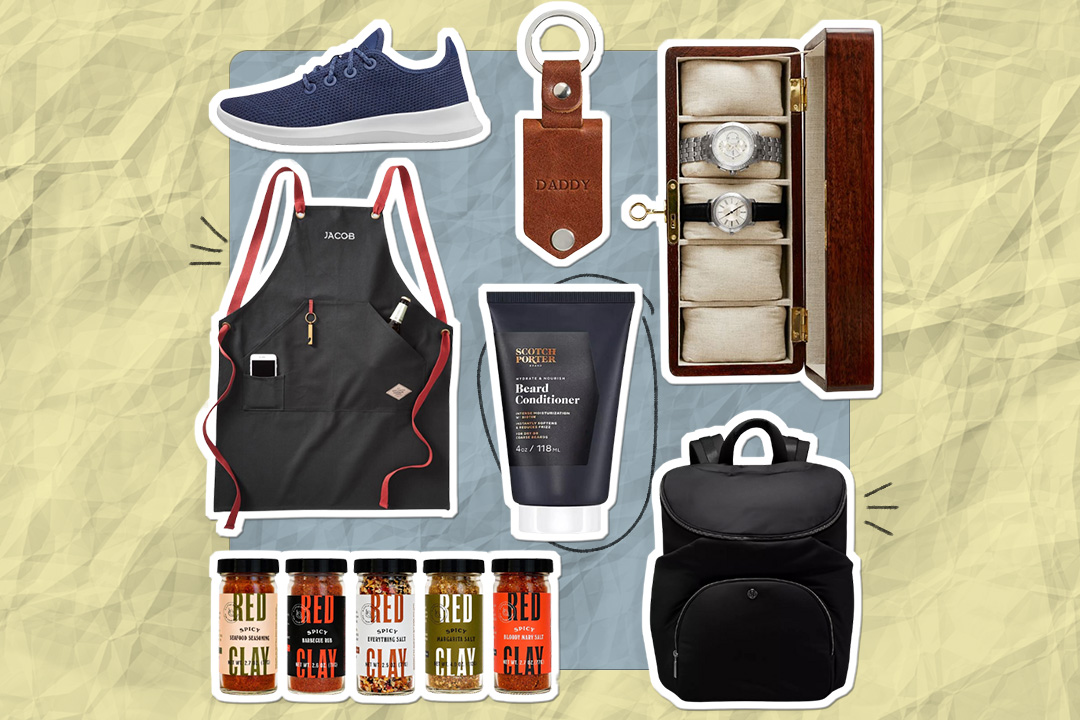 june 18 is coming up fast — have you started shopping yet? 😎
Yaun was a victim of the March 16 attack where a gunman opened fire at day spas in Atlanta, GA, and in a nearby suburb, Acworth, GA. She is also the mother of an eight-month-old and a 13-year-old. The tragedy in the Atlanta area took the lives of eight people —six of whom were Asian women—and left one person in critical condition. Reports have since been released claiming that the gunman, a 21-year-old white man, was having a "bad day" and sought to eliminate "temptations" that fueled his sex addiction. These flimsy attempts of justification are insulting and meritless, and they ignore the racism and violence plaguing the AAPI community.

Anti-Asian violence has risen since COVID-19, but it's not new
Since the onset of the COVID-19 pandemic last March, the Stop AAPI Hate reporting center has received almost 3,800 reports of violence against Asian Americans. These incidents span all 50 states and the District of Columbia. While violence against the AAPI community has spiked, xenophobia and anti-Asian racism is not new.
The "model minority" myth has been a longtime prevalence in conversations about people of Asian ethnicities. This ideology advances insidious mischaracterizations, including falsehoods that Asian American people are more intelligent, hardworking, and trustworthy than other minority groups; that Asian American people exist in a monolith instead of recognizing differing cultures and customs within the continent; and that Asian Americans are more akin to white Americans, making them less susceptible to racism or discrimination. None of these are true.
Asian American people have experienced racism and violence in the United States for centuries. And Asian American women, in particular, have faced racism that is also ridden with misogyny and sexism. These complex issues are difficult for adults to understand, so explaining senseless murders to children can be especially tough.
How to talk to your kids about it
As parents, we shouldn't shy away from the topic, though. Studies show that children begin showing signs of racial bias as early as age 5, and children of color have likely experienced discrimination by the same age. Because these issues begin so early, it's important to start clarifying facts and correcting behavior as soon as possible.
With the prevalence of news media and social platforms, your children will likely see coverage of this week's events and have questions. While we search for answers and seek resources to help fight racism, here are a few things to keep in mind when discussing racism with your kids:
Educate yourself about racism, xenophobia, and the history of discrimination in the United States before talking to your children so that you are sharing accurate information.
Make sure your conversations are

age-appropriate

and optimistic. Racism is real, but we don't want to cause fear or present the issue as one that is unsolvable.
Honesty is the best policy. Children are aware of things going on around them even if they can't fully understand or articulate what they're seeing. It's our job to be truthful and comforting.
Get the conversation started by asking your kids if they've seen or heard anything they have questions about.
Use language that they can understand. Similarly, make sure the length of the conversation suits their age and attention span.
If your kids are of color, reassure them of their value and let them know that adults are working hard to make sure they are safe and loved.
If your kids are not of color, encourage them to be fair and inclusive of all people. Let them know that there is no place for hate in your home.
If they have questions that you don't know how to answer, tell them that you're unsure but will figure it out together. 
Racism is such an ugly part of our world, and knowing that our children might experience it in some form is crushing. We can get ahead of inequality by raising loving children who see our differences as strengths instead of weaknesses. As daunting as these conversations might be, what's worse is continuing the cycle of racism and violence by leaving our kids in the dark. Remember, everyone is learning, and making our world better requires a lot of time and patience—with our little ones and with ourselves.
Additional Resources
For those pursuing allyship:
Post on your social media platforms and have conversations with people in the spaces you occupy to increase awareness about anti-AAPI racism.
Use Stop AAPI Hate's reporting tool to document instances of anti-AAPI hate you experience or witness. The report is available in 11 languages.
Be an active bystander by safely supporting, listening, and accompanying someone who is experiencing an anti-AAPI incident.
Contact your elected officials and demand legal protections for the AAPI community in your area.
Stay educated and informed about the support needed in the AAPI community.
For members of the AAPI community who are seeking mental health support during this time:
For those who would like more information about advocacy, petitions, and education:
For those who would like to make financial contributions:
Please use this list as an introduction to additional research and support. There are regional, state-specific, and ethnicity-specific organizations that hone in on detailed needs. A more exhaustive list can be found here.
This article is written in memory of Delaina Yaun, Paul Andre Michels, Xiaojie Tan, Daoyou Feng, Julie Park, Hyeon Jeong Park, Elcias Hernandez-Ortiz, and the victims of the anti-AAPI attack in Atlanta who have yet to be named.