I really can't tell if 2020 has flown by or been the slowest year of my entire life. Either way, we're halfway through the craziest year in recent memory, and it's finally (or already?!) time to celebrate the Fourth of July. The Fourth has always been one of my favorite holidays—growing up it meant entire days spent in the pool, hanging with family and friends, and enjoying good food. After all, there's nothing that says "America" quite like a hot dog on a hot summer day.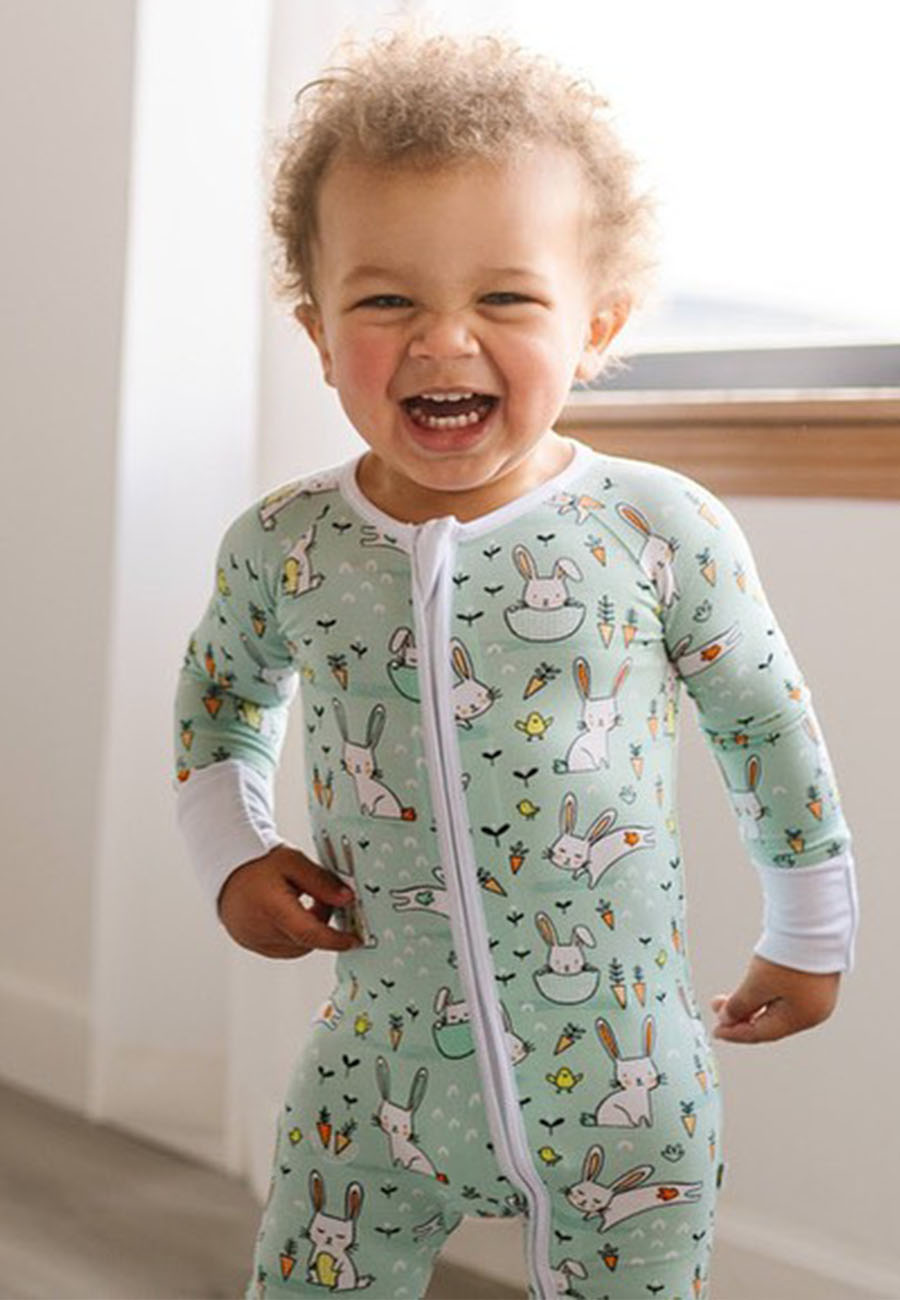 Our Favorite Easter and Spring Pajamas for Babies, Toddlers & Kids
And while we know that Independence Day is going to look a little different this year, it'll still be fun to dress up in our red, white, and blue and enjoy the day in any way that we can.
To celebrate, we've put together five mom-approved outfits that are perfect for small family gatherings, picnics in the park, backyard fun, and watching fireworks (from a distance, of course). Check out the looks below!
1. White Flowy Dress + Fun Earrings + Raffia Clutch
2. Striped T-Shirt + Jean Shorts + Red Earrings
3. USA Tee + Jeans + Sandals
4. Striped Jumpsuit + Headband + Straw Tote
5. Blue Linen Top + White Shorts + Simple Accessories