We've all seen the movies when a new baby is born and the doctor or nurse emphatically exclaims "it's a girl!" or "it's a boy!" With my first pregnancy, I knew I wanted to have that moment, so we decided not to find out our baby's gender. And when I say "we," I really mean I decided, because my husband would have gladly found out the sex at that first ultrasound.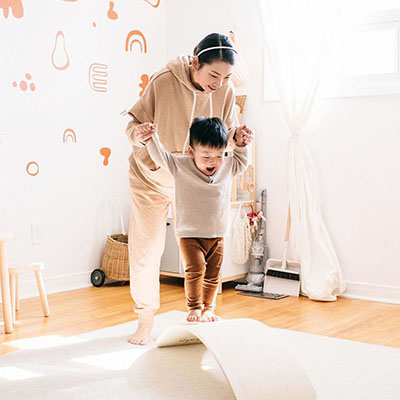 Shop Our Most-Used Items From Amazon for Toddlers!
If your kid is turning 2, get ready for hilarious conversations, much more involved play, and lots of sweet, sloppy kid hugs and kisses. As for what you'll need? Leave that to us.
This way to shop —>
So when it came to designing a gender-neutral nursery, I also knew I didn't want the typical, light yellow walls from those aforementioned movies. And thanks to Pinterest, Instagram, and a slew of creative moms and designers sharing their work, we don't have to look very far for gender-neutral nursery inspiration. Here are 20 favorites from around the web.
Earthy Naturals
SHOP THE LOOK
Whites & Grays
SHOP THE LOOK
A Dash of Color
SHOP THE LOOK