When labor and delivery nurse Jenny Lorenzen and her teacher/craftsman husband decided to trade city-living for farm acreage and a fixer-upper 1980s ranch, Jenny admitted she wasn't exactly excited. But two years and multiple projects later, Jenny, her husband, and two kids (and soon-to-be one horse) are loving living and updating spaces in their forever home in Oregon.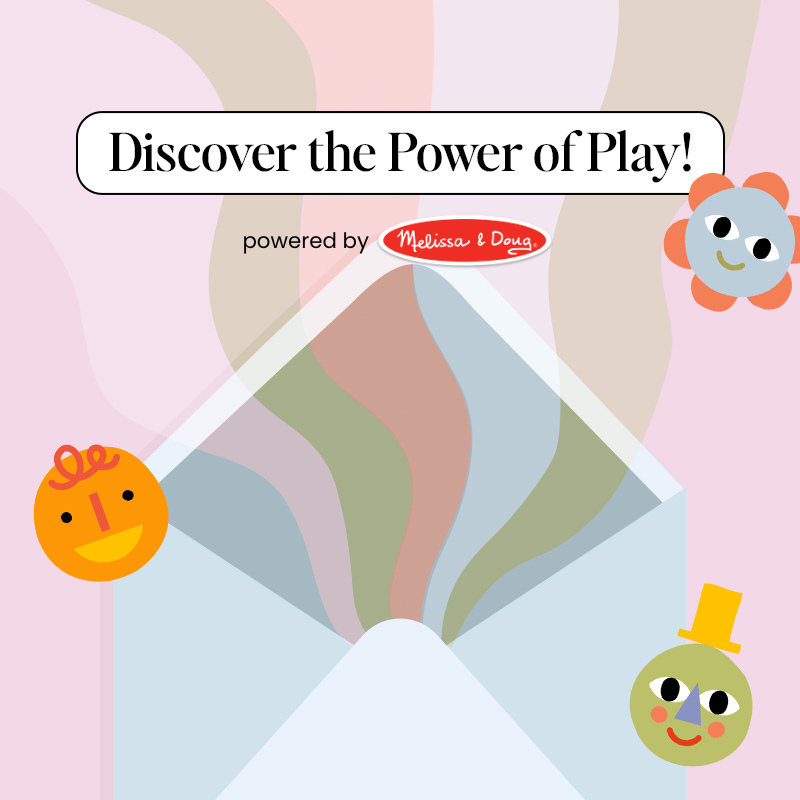 make the most out of every moment with your little one
Read on to learn more about her design process, to see her incredible before and after photos, and to read her advice for those considering a remodel. Plus, she shared what her family has learned living in the pandemic and how she and her husband manage spending more time than ever at home (you're going to want to see the playhouse they built this summer). Keep reading to see the whole house transformation!
Name: Jenny Lorenzen
Age: 38
Location: Oregon
Home's Square Footage: 2,600
Years Lived In: 2
Rent or Own: Own
Children: Two littles
Before we talk remodeling, tell us a little bit about you, your family, and your home!
My husband, Jeff, and I met 14 years ago. We met through a mutual friend, and after a couple of dates together, we knew we wanted to get married. So we got married six months later and have now been married for 13 years!
We are now a family of four living in a tourist town in the beautiful Pacific Northwest. I am a full-time labor and delivery nurse, and my husband is an English teacher by trade but has found a passion for custom furniture building on the side (@deluxefurnitureco). He is the hands behind our home remodel while I design and decorate.
We recently purchased a 1980s single level ranch house in the country in pursuit of desiring to live a more simplistic and minimal life. We moved from a tiny parcel with no land in the city to a large parcel in the country that sits on 3.5 acres. Although home remodeling doesn't necessarily make life more simplistic, it has provided us an opportunity to turn this fixer-upper house into our forever home.
Get the Look
How do you and your husband collaborate on remodeling and project decisions?
Well, to be brutally honest, I was not happy about moving into this home. Our previous home was a new build, and I really enjoyed not having any projects and living in a neighborhood with close friends. Naturally, moving out to the country and settling into an old fixer-upper seemed very isolating.
With that said, looking back, I would not change it for the world. I have learned so many life and personal lessons through this remodel I never would have found otherwise. Being patient was probably my biggest lesson. Jeff and I collaborate really well together on projects. I generally have the vision and then he tweaks it and finds the missing pieces. He is the handyman and the hands behind most of our remodel, but I have started renovating space myself and have found a new passion. I would have to say I have found that remodeling really allows so much freedom in how you renovate down to the finishes you choose. I find that I like the challenge of design and am thrilled we chose to renovate this home together. We are really truly making it OUR home.
With a whole home remodel, how do you decide which project to tackle first?
When we moved in, we had hundreds of ideas of what we were going to do with each space in our home. But first, there were several "minor" projects that we immediately took on just to make the space feel more "liveable." You know when you see a fixer-upper and you are like "That is going to have to go in order for me to live here …" Yup, we had several of those like taking down a couple of cabinets to open up space and replacing ancient chandeliers.
Making the space feel more "liveable" allowed us to live in the house for the next year while we really thought about each room and what we envisioned would be the best use of space. Thus, we had multiple plans for each room before we came up with our "final plan." Jeff and I would write down each project, place an estimated cost on each project, then draw out what we envisioned. When it came to deciding which project to take on first, it really came down to what would give us the biggest bang for our buck. What would make the biggest impact? Our kitchen is the heart of our home so that was important to get done and became the impetus for our remodel.
Kitchen Before
Kitchen After
Get the Look
Etsy | 4 Love Home + Gift
How would you describe your personal design style? And where do you buy most of your home decor?
My style is a healthy mixture of Scandinavian and mid-century with splashes of boho.  I love neutral colors with a lot of textures. When planning out a room, I like to have a simple, neutral base and add color with accents.  It's important to me that every room feels warm and inviting. I have a strong affinity to the hygge beliefs, so soft, warm, and inviting is a must with each room.
I love West Elm, Crate & Barrel, Article, and Target. I find most of my stuff between these places. I will also look at H&M home and Urban Outfitters and have found some great pieces at each. We definitely work within a budget so sticking to more reasonably priced items is key.
What advice would you give to others looking to remodel and redecorate a home?
I would highly recommend living in the space for a while, especially if what you are remodeling is going to be your home. If we would have jumped right into remodeling this home with the first drawings we had of our space, it would have turned out so much different. And honestly, I don't think we would have had as much storage, functionality, and good flow in our home.
After living in it for a while, you get a better sense of how you naturally use the space and what improvements would make it better.
After living in it for a while, you get a better sense of how you naturally use the space and what improvements would make it better. I also think that we would have spent way more money on our remodel had we just jumped right into it rather than wait it out and really plan out renovations.
Dining Room Before
Dining Room After
Get the Look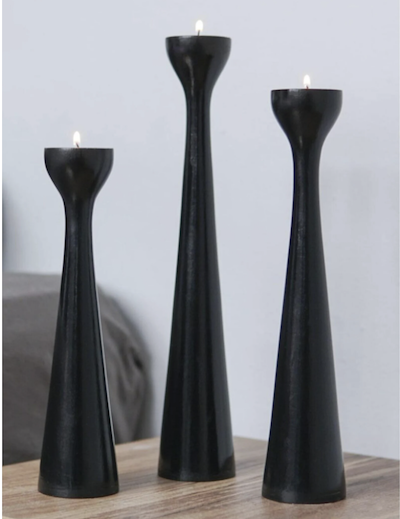 Etsy | The Upper Art Gallery
How has your home and family adapted to pandemic living?
I am a full-time labor and delivery nurse, so I work three 12-hour shifts per week. When I am not at work, I usually get up and get the kids ready for school. Before COVID, I would spend my days off planning our upcoming projects in addition to making a plan for my Instagram page. When my kids weren't in school in person due to COVID, I spent a lot of my days helping the kids with distance learning and doing projects when I have a small chunk of time. Needless to say, COVID has made projects a bit tricker. I carve out time to journal and reflect on my week as well as just some me time, which usually includes making coffee.
On Sundays, Jeff and I have our weekly meeting, and we plan out our week with kid activities, work, meetings, etc. and then I meal plan and prep for the week. We have found that having this weekly meeting really prevents those unexpected surprises and helps make things run more smoothly.
We have taken advantage of all the 'at home' time with some remodel projects we had originally planned for the following year but have also put plenty of projects on hold due to the increased cost of supplies.
This year has also taught our family how to adjust and pivot to the ever-changing world. At times, it has been overwhelming, and other times it feels like a success when we roll right through a "new change." We have taken advantage of all the "at home" time with some remodel projects we had originally planned for the following year but have also put plenty of projects on hold due to the increased cost of supplies.
Our goal of living simply and minimally has only been enhanced this year—realizing we don't need all the things and being content in this crazy year benefits us all the more. I have also learned to build and remodel on my own. I had never made any furniture or done any remodeling myself, but so far this year, I built outdoor furniture, several indoor pieces of furniture—including a bathroom vanity—and am currently remodeling a second room on my own. It has been such fun, and I have certainly found a new passion.
Bedroom Before
Bedroom After
Bathroom Before
Bathroom After
Get the Look
Jungalow by Justina Blakeney
If you had to pick just one, what has been your favorite memory of motherhood so far?
Ugh, this is a hard one. I would have to say that anytime I am working in the kitchen making meals and the kids join in is a big highlight for me. I have such fond memories of cooking with my mom and greatly appreciate all the time she took to impart her cooking knowledge to me.
Since we are working on simplifying our diets to be more natural and healthy, it warms my heart to see my kids invested in what they are making and eating. It's fun to teach them and see them enjoy the meal they made. This year has really provided us with the opportunity to spend more time in the kitchen together.
When it comes to being a mom, what are you most confident about?
I would say I feel more confident about being a mom when it comes to teaching them social and emotional skills. I would much rather have my kiddos be socially and emotionally intelligent than an overachiever in academics (not that I don't want them smart, I just think academics can be learned, but emotional intelligence has to be taught and modeled for them to understand). We teach them kindness and empathy daily through modeling the behavior, journaling, reading books, and conversation cards at the dinner table. It's a big deal in this house, and I hope it makes a forever impact on them.
Get the Look
What's next on your list?
A few of the projects I am currently working on are horse barn and stalls, building a chicken coop, painting our exterior, a planning a pantry renovation and garden space.
Jenny Lorenzen Is The Everymom …
Coffee or tea? Tea all day, every day. Then, an occasional cup of coffee throughout the week.
Biggest mom fail moment? Well … I went out to lunch with friends and was having a great afternoon and completely spaced picking my daughter up from school. She was less than impressed and has NEVER let me forget it. But I've found that being real, honest, and transparent about motherhood (on IG) has made me realize I am not alone in this and that there is an amazing community of moms who come along and support each and every one of us.
Best way to spend a Sunday evening? Curled up on the couch with a blanket, tea, and cozy socks talking with Jeff or reading a book. Or building a LEGO set. I love putting the LEGO modular sets together.

Dream vacation? Traveling in Europe for months on end with my family.
Your camera roll is full of … candid photos of my kiddos, Pinterest screenshots, and a bountiful quantity of shots of my house!
Go-to weeknight meal? Taco Bowls. I love that you can dump anything in them and they taste amazing.
Last home decor item that you splurged on? Foggy Tree Art for my living room. It was the last finishing touch I needed, and I am so thrilled with how it turned out.
If you could have lunch with any woman, who would it be and why? I would like to go to lunch with Kristen Bell. I love her passion for making this world a better place and finding the good in people. I think she is a remarkable human and feel she would have so much insight and love to share. I find that surrounding yourself with good people continues to challenge me to be better each and every day.
This article was originally published in November 2020. It has been updated for timeliness.