When Sarah Johnson and her husband moved into their Massachusetts ranch a few years ago, the couple embarked upon a lengthy, top-to-bottom renovation of their first home. Today, three years later, the Johnsons have completely transformed their New England property into a gorgeous modern minimalist abode. Oh, and did we mention they also managed to welcome and raise two little kids during the extensive renovations?!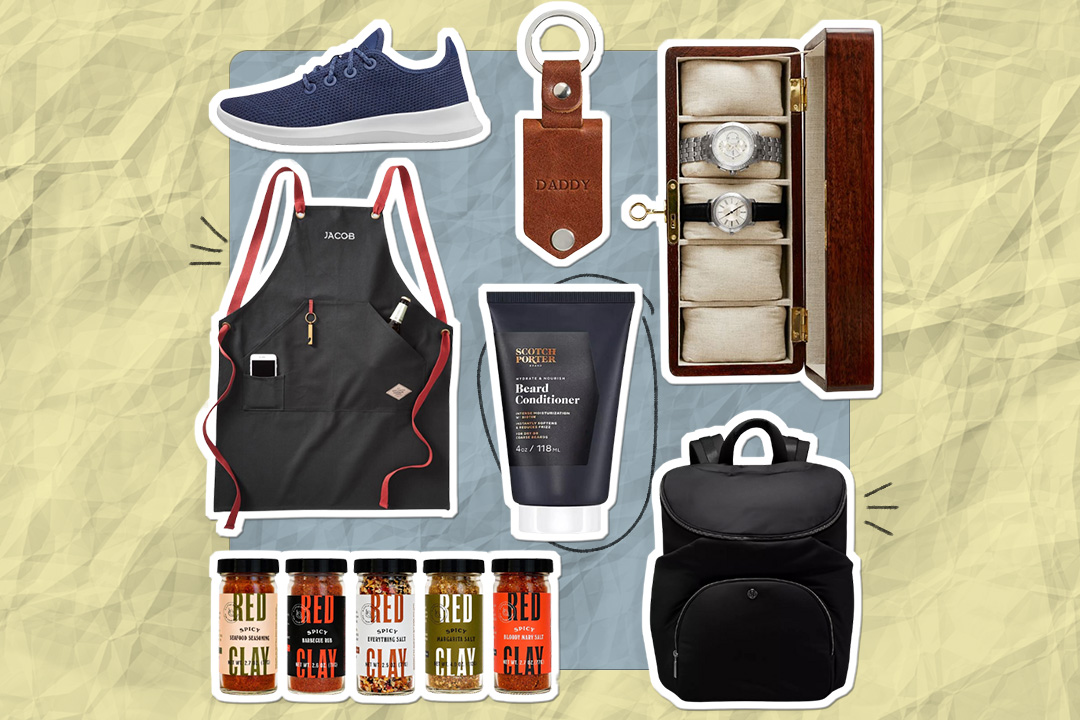 june 18 is coming up fast — have you started shopping yet? 😎
Keep reading to find out which space in Sarah's house underwent the most drastic upgrade, learn why this family has loved living in a fixer upper, and shop favorite Sarah's cozy-coastal interior design pieces.
Name: Sarah Johnson
Age: 33
Location: Massachusetts
Home's Square Footage: 2,200
Years Lived In: 8 years
Rent or Own: Own
Children: Maisie, 3, and Wesley, 11 months
To start, tell us a bit about yourself and your family!
I was born and raised in Connecticut, though briefly lived in The Netherlands as a child. I met my husband in Vermont while we were both on ski trips with our families, and I moved to Massachusetts after a year of dating him since he not only owned what would be our home, but also ran his own business as a Master Electrician. Since then, we've welcomed two adorable babies into our lives, and despite the insanity that comes along with the parenting of little ones, we still enjoy seeking out adventure and living life to the fullest.
SHOP THE LOOK

You're a stay-at-home mama who recently started blogging! Tell us about why you started a blog and how your passion for writing has developed since you first started.
I originally started sharing pictures of our interior on Instagram, and it sort of snowballed when I discovered how much I actually enjoy photography and the whole "behind-the-scenes" process of content creating. As much as I love the Instagram app as a tool for sharing, having a blog really expands how you're able to showcase your content. I've always enjoyed writing, but creating meaningful posts that are lighthearted, humorous, and relatable is my ultimate goal. Trying to garner a laugh from a piece of writing isn't always the easiest task, but I do think I've come a long way on this front.
You and your husband bought a fixer-upper, ranch-style home in Western Massachusetts! Why was this home "the one" for you guys?
My husband actually purchased the home before we met, and he had done a lot of landscape repair as well as small cosmetic updates to the interior. He's such a "hands-on" kinda guy, so he wanted a house he could transform on his own. There was no garage, and adding one on is what prompted us to completely change the layout of our home from top to bottom.
You describe your home's top-to-bottom renovation as a "labor of love." Where are you at within the process now?
We recently finished our basement, which spans the entire footprint of our home, so it was a ton of work. That project essentially doubled the size of our home, and it was the last major renovation we completed, other than installing an in-ground pool last spring.  Because of that project, we have some landscaping that we plan to tackle this coming spring.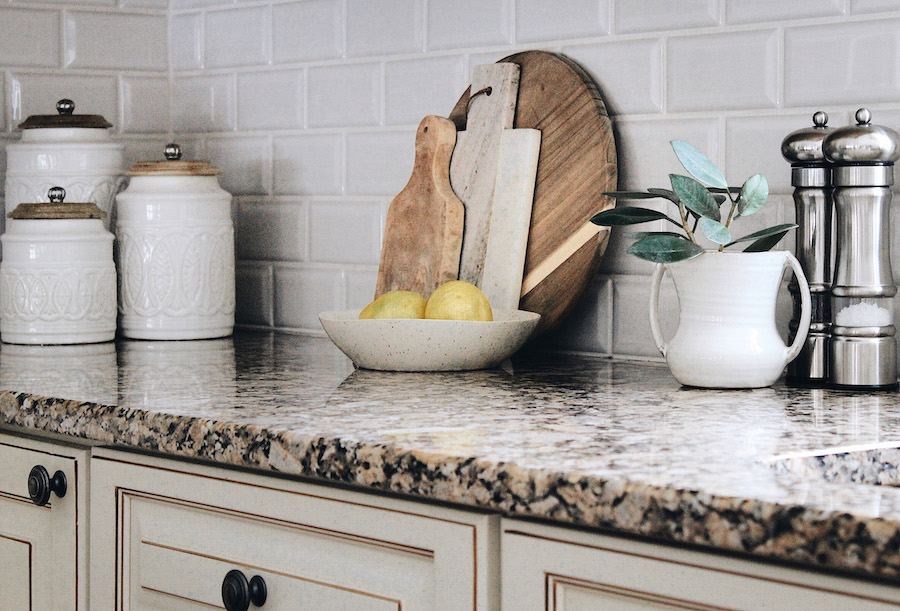 SHOP THE LOOK

What bumps in the road, if any, have you faced during the renovation? And how did you deal with those hurdles?
I'd be willing to guess most renovations aren't always a walk in the park, so to speak, and ours was certainly no exception. For me personally, the projects that went past our self-set deadlines really tested my patience. From top to bottom, our home was undergoing major work for at least three years straight, all while welcoming two babies into our family. That's a lot of ongoing change and chaos.
What was the biggest transformation your home went through during this major renovation?
I'd have to say our great room has had the biggest impact from our renovations. Our home was a three-bedroom ranch with a pretty standard layout, and we completely changed the entire feel of our home by raising the ceiling and knocking down the wall between the kitchen and living space. It's so nice having an open floor plan in the room where we spend the most time.
Did your home have any specific quirks that you had to design and renovate around?
When my husband purchased the home, there was aluminum electrical wiring which all had to be re-done, which is a pretty big undertaking (this is where being an electrician came in handy!). The previous owner was also a smoker which caused a lot of damage to the walls and ceilings.
SHOP THE LOOK

What has been the greatest challenge of owning a fixer-upper? What has been the greatest reward?
The biggest challenge has certainly been the amount of work that's been put in to transform this house into a home, but in a way that's also the greatest reward. There's such a sense of pride that comes with DIY-ing and totally changing the vibe of a space for the better.
How would you describe your design style?
I'd describe my style as a minimalist, modern-coastal vibe.
How have your children influenced your decor choices, if at all?
Oh, they most certainly have! Less is definitely more with kids—less stuff to bump heads on, pull over, break, etc. Keeping my designs kid-friendly is a must, and ensuring the rooms are cozy is a top priority—I want ample places to comfortably play with and snuggle my babies, after all.
SHOP THE LOOK

Where are your favorite places to shop for furniture and home decor items?
HomeGoods is my absolute favorite place to find home decor at amazing prices. I also love supporting my small-shop friends when I can. You can find some of the most incredible and unique home decor/textiles by shopping small.
What do you believe it is that makes a house a home?
It's all about that welcoming, cozy vibe. I want people to feel comfortable, not like they can't touch anything or sit anywhere, even if that means tossing my freshly karate-chopped pillows out of the way!
What is your favorite room in your house and why do you love it so much?
My favorite room is hands-down our great room. It's ideal for entertaining. I can cook while guests sit at the island or on the couch, and we can still engage in conversation. It's a great open area for our kids to play and the couch is the comfiest spot for snuggling in front of the fire to watch a movie.
SHOP THE LOOK

What is your favorite part of raising a family in New England?
New England truly has something to offer with every season, and you don't have to go far to get the most out of it. We love traveling around the area and especially enjoy heading north to Vermont for skiing in the winter months, as well as south/east to Connecticut and Rhode Island for beaching it in the summer.
What does a day in the life of Sarah Johnson look like?
First and foremost, I'm at the beck and call of my two little ones! My primary gig is staying home with my babies—an opportunity I'm incredibly grateful for that also seems to fuel my love of wine (threenagers—need I say more?). When I have some time to myself (read: when everyone goes to bed for the night), I love to unwind to my favorite Bravo reality shows. In between the chaos of mommin', I've developed a love for content creation, photo editing, and blogging. I've realized the importance for me to have something outside of motherhood that's my own, so finding this creative outlet has been really fun.
SHOP THE LOOK

If you had to pick just one, what has been your favorite memory of motherhood so far?
Witnessing new experiences through the eyes of my babies has been such a joy and a privilege to watch.
What advice would you give to your 22-year-old self?
Worry less about what other people think of you, and stay true to yourself.
Sarah Johnson is The Everymom… 
Favorite date night activity? Finding live music and grabbing some cocktails.
I wish I knew how to… eat just one Oreo without finishing the whole package.
Biggest mom fail moment? My daughter was sleeping in her car seat while I was at a hair appointment, so when I put her in the car I assumed she was already strapped in. Spoiler alert: she wasn't. I still cringe!
Guilty pleasure? Bravo reality shows!
Dream vacation spot? Portugal
Ideal way to spend a Sunday morning? My husband gets up with the kids so I can sleep in, and when I wake up we all go to brunch.
Favorite instagram account to follow? @studiomcgee
Most recent home decor splurge? New dining chairs (though they were on sale, so not the splurgiest splurge I've ever done!)
App you can't live without? Oh gosh… hard to choose but currently TikTok. It's SO addicting and fun.
If you could have lunch with any woman, who would it be and why? Chrissy Teigen. We have babies the same age, we're both total foodies, and I love that she has an amazing sense of humor. She's also a pretty incredible entrepreneur and just an all-around badass chick—I think we'd hit it off and have so much fun!