Day-to-day life has changed for us all. Work meetings, school learning, playdates, and even children's birthday parties need to be reimagined with stay-at-home guidelines and orders. Though a virtual birthday party may not be how you or your child pictured their party this year, it can still stand out as a memorable and, hopefully, a happy moment during this phase of uncertainty.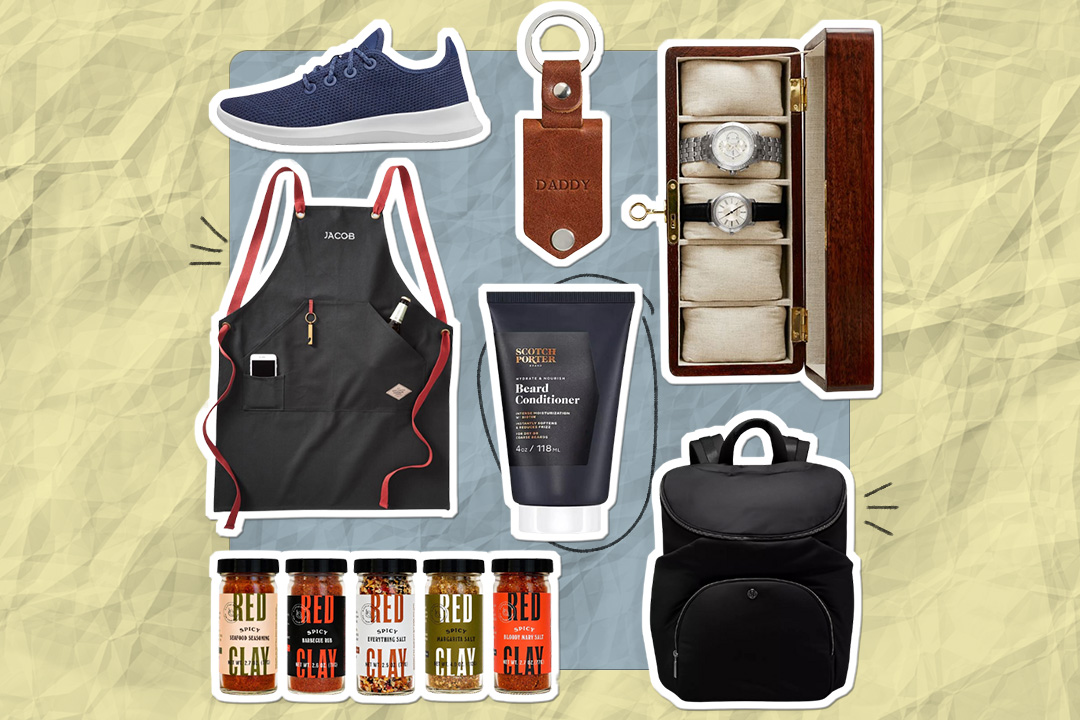 june 18 is coming up fast — have you started shopping yet? 😎
If your child is older, shifting their expectations may be tough, but try to maintain some elements from the theme they chose. Were they hoping for a Frozen 2 party? Dress up in costume, blast the soundtrack, but adjust the logistics. Were you picturing your baby's first birthday as a family affair with grandparents encircling your little one as their tiny hands do a messy cake smash? Livestream the smash from your kitchen with your relatives on FaceTime, Skype, or Zoom.
Sure, you could postpone their special day, perhaps celebrate on their half-birthday, but since we're all looking for happy occasions, consider some of these creative ways to still throw your child a birthday party virtually.
Virtual Birthday Party Theme Ideas
Drive-By Eye-Spy
Have your child hide items in your home windows, in your front yard, or on or around the porch. As part of your invitation, send out the list of items to find and give guests an hour window to stop by either in their car or from an appropriate social-distance on the sidewalk to check off the items they find. Your child can wave to their friends and the other parents will be grateful for an activity they don't have to plan. Ask for video or photo messages when guests complete the game.
Neighborhood Party Crawl
Ask your invitees to be out on their front porch or waving out their windows while the birthday guest of honor slowly drives by and waves to their friends. Decorate your car with happy birthday signage. Blast your kid's favorite music. Alternatively, ask invitees to drive-by your house at a certain time to gift your child a parade of cars honking by just for them. Police and fire departments are also offering to do celebratory drive-bys for kids in some communities.
Cake Smash Livestream
A hallmark of first birthday parties is watching the baby guest of honor and their birthday cake. To spread the joy virtually,  set a time and set the stage—meaning find a spot in your home you don't mind getting covered in frosting (your baby's high chairs works perfectly fine too). Make a cupcake, small cake, or order a custom cake through a local small business for your little one to smash. Once all the party guests have video-called in, have the group sing "Happy Birthday" and enjoy watching your one-year-old daintily or destructively taste their first birthday cake.
Pajama Party
Schedule an early-in-the-day video chat for your child and their friends so everyone is still in their pajamas. Perhaps as an activity, each child can showcase their favorite stuffed animal. Take time to read aloud your child's favorite book for a little collective storytime or have everyone do a dance party to their favorite song.
Virtual Party-Planning Steps You Should Still Take
Send Out Invitations
The basics of party-planning still stand—you need a date and time. Electronic invitation templates are easy to find and send to your invitees. Be sure to include any video conferencing directions and links.
Decorate and Bake
Who says your kids can't help bake their own cake or decorate for their own party? At this point, we're thankful for any activities outside the norm to help entertain the kids. So get them involved in the party prep. Doing one of the drive-by parties? Decorate the car, add streamers, tack on a hand-made "Happy Birthday" sign.
Take Pictures
This is going to be one of those times in our lives we'll always remember. Try to capture some of the unique moments—your child in front of a computer screen with thumbnail images of their friends and family. As well as some of the classic birthday moments—blowing out their candles.
Virtual or not, celebrating your child on their special day means making new memories you'll have long after life returns to normal.