The Centers for Disease Control recently updated its guidelines, encouraging everyone over the age of 2 to wear a face mask to help slow the spread of COVID-19. When in a public setting, CDC advises adults and kids alike to don a non-medical mask.
Remember, CDC tells us that a mask won't negate the need for proper social distancing. When out and about, you will still need to maintain a distance of at least 6 feet from those outside your household, even when wearing a mask. Wash all masks after each use and wash your hand thoroughly.
Concerned your little one will flat out refuse to cover their face? Let them pick out a mask that suits their fancy. Have them practice wearing it around your home, and lead by example—normalize mask-wearing by having your child see you in yours.
While face masks for adults abound, persuading a small child to strap something to their mouth is going to take some adorable, whimsical, and delightful designs. Lucky for us, we scoured online boutiques to find some of the cutest options around.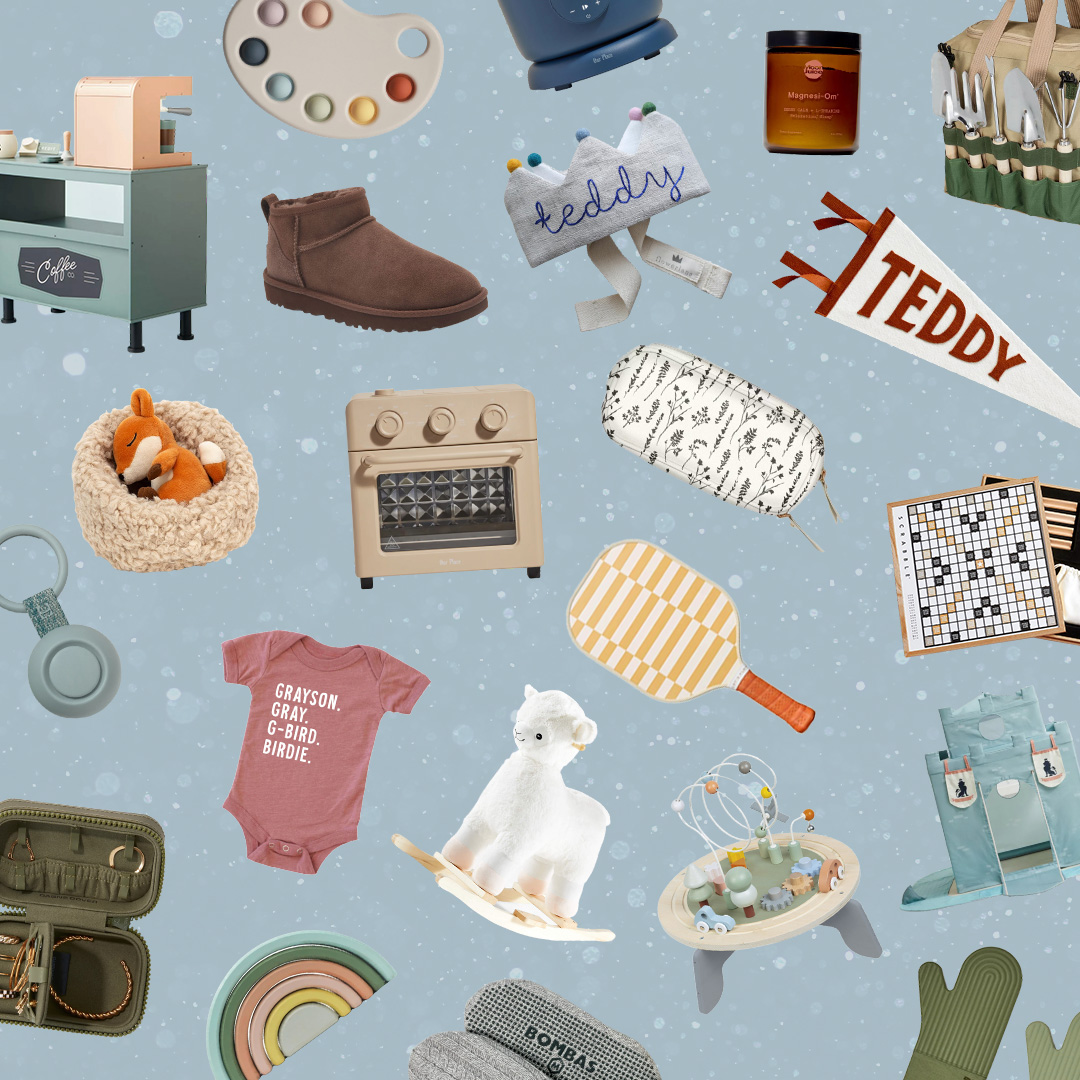 everything you need to ace holiday gifting this year 🎁
Hand sewn in Texas, every Little Goodall item is infused with imagination and whimsy. The mom-run shop has added to its offerings of beautifully made dresses, coats, and accessories to offer face masks for women and children. Sewn from some of the same fabrics used throughout the line, these masks are simple cotton coverings with soft elastic at the ears. It feels strange to say it, but these masks are downright pretty.
The green online mattress company expanded its production this spring to manufacture organic masks for the entire family. Sold as a pack of eight, each set is meant to include a spare for parents and children. Every mask is the same off-white fabric designed to tie behind the head. If you want to purchase simple masks for the whole family, Avocado may be your best bet.
Billie Blooms, a small female-owned company, added a line of matching fabric masks for the family. Sold individually, each mask is made in both child and adult sizes—meaning, of course, you and your kid can match if you wish. For every mask Billie Blooms sells, they donate one to the volunteers at Feeding America.
This environmentally conscious clothing company has added a line of minimalist fabric masks to its offerings. Sold in a set of 5, the masks are constructed from soft sustainable materials and feature elastics at the ears. With each order you place, 5 masks will be donated to those in need.
Leave it to Disney to convince our children that face masks are worth wearing. While the company's foray into the mask-making business was a huge success—selling out of stock entirely—you can now place a pre-order for delivery in July. Choose from all the regulars your little ones love, from princesses to Marvel superheroes to a classic Mickey.
Encourage your child to transform into a cute animal with a mask from CubCoats. Sold in sets of 2, these pastel masks feature a double fabric layer, metal nose wire, elastic ear loops and—best of all—the nose and mouth of a friendly critter.
For any mom struggling to find a mask for a child with sensory issues, reContsrukt may have the answer. These super soft masks are made from a double layer of jersey bamboo, making for one of the softest options out there. Each mask features a subdued, neutral fabric of your choosing and includes a pocket for you to slip in a filter.