Imagine back when we were kids and Halloween was a mere few days away. At this point, if we realized we didn't yet have a costume, our parents probably had to run out to a fabric or craft store to figure out how to create a last-minute costume we'd love—cue the stress.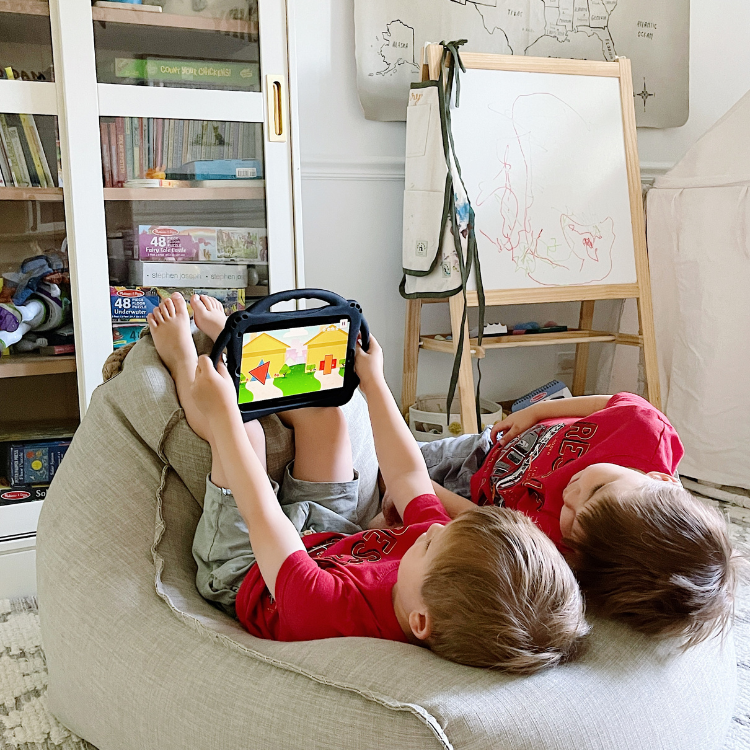 a pediatrician shares what she *really* thinks about LOs and screen time
Thankfully, nowadays we can basically wait until the last minute and still get the perfect costume with ease—and with Amazon, we don't even have to worry about rush shipping!
Plus, Halloween costumes can bring joy to your little ones well beyond October 31. Your kids may be trunk-or-treating, having parades at school, or going around the neighborhood this Halloween, but playing dress-up is a fun activity for imaginative kids every day of the year. So go ahead and buy the costume, it's worth it for a fun Halloween and will come in handy in the dress-up drawer for months to come.
If you've been waiting to make your Halloween costume purchases this year, here are some adorable options that should arrive just in time (just be sure to double-check as inventory and shipping changes each day!) 
Babies
Toddlers & Big Kids