Many factors will likely influence the name you choose for your baby including your family's cultural background. There's just something special about giving a nod to your roots and, for me, that meant honoring my family's Mexican heritage when naming my daughter. In turn, I fell in love with the beauty and strength of Latin baby names.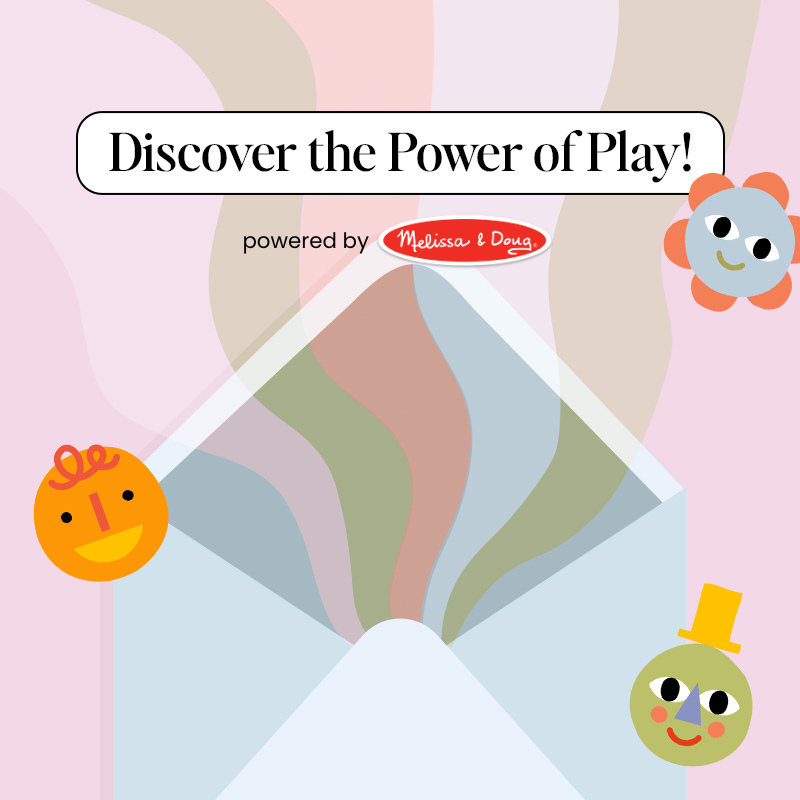 make the most out of every moment with your little one
While the Latinx community is diverse and full of many cultures, they (mostly) share a common language—Spanish. The following names are best pronounced in their original language and show the diversity, strength, and beauty of Latin America.
20 Latin Baby Names We Love
Latin Baby Names For Girls
Paloma
Pronunciation: pah-loh-mah
Meaning "dove" in Spanish, Paloma is a name that symbolizes peace. It is also the name of jewelry designer Paloma Picasso, daughter of artists Pablo Picassco and Françoise Gilot.
Carolina
Pronunciation: kah-ɾoh-lee-nah
A variation of Caroline, Carolina is a timeless name that rolls off the tongue beautifully and is the namesake of iconic fashion designer Carolina Herrera. Try calling your baby "Caro" for short.
Elena
Pronunciation: eh-leh-nah
Elena means "bright, shining light" and gives nod to the bright, sunny skies much of Latin America is known for.
Isabel
Pronunciation: ee-sah-behl
Isabel is the Spanish variation of Elizabeth and comes with a host of nicknames including Isa, Izzy, or Bel. A variation of Isabel, Isabella is the name of the renowned Queen Isabella I of Spain.
Selena
Pronunciation: seh-leh-nah
Selena means "moon goddess" and is the namesake of one of the most famous Mexican-American singers in recent history, Selena Quintanilla. Selena is an iconic and powerful name choice.
Carmen
Pronunciation: kahr-mehn
Meaning "garden," Carmen would be a fitting name choice for a baby girl born in the spring or summer.
Celia
Pronunciation: see-lee-uh
Celia is of Latin origin and means "heavenly." Music lovers can pay homage to Celia Cruz, who is one of the most popular Latin artists of the 20th century. Originally from Cuba, Cruz helped popularize salsa music.
Gabriela
Pronunciation: gab-ree-eh-luh
Literature lovers take note: Gabriela has deep roots in literary history. Gabriela Mistral, a Chilean poet, was the first Hispanic person to win the Nobel Prize in Literature.
Eva
Pronunciation: eh-va
Meaning "life," Eva is the perfect name to inspire a love of living in your baby girl. Famous "Evas" include Eva "Evita" Perón and Eva Mendes.
Camila
Pronunciation: kuh-mih-luh
Derived from a latin word meaning "priest's helper," the name Camila has ties to ancient Rome. However, today it is gaining popularity due to Latinas like Camila Cabello and Camila Alves McConaughey.
Latin Baby Names For Boys
Diego
Pronunciation: dyeh-goh
The name Diego has long been popular in Latin America and its influence can be seen cross-culturally. Your Diego would join famous Latinos such as artist Diego Rivera and actor Diego Luna.
Pedro
Pronunciation: peh-droh
Meaning "stone" or "rock," the name Pedro shows strength. It has literary roots and was used in Shakespeare's Much Ado About Nothing. It's also been made famous by actor Pedro Pascal.
Luis
Pronunciation: loo-ess
The name Luis means "famous warrior," making the name full of strength and courage. If you name your baby Luis, he will share a name with Luis Miguel, one of the most successful music artists in Latin America.
Cesar
Pronunciation: seh-sahr
Cesar is an alternative to the Roman Caesar and the name of farm workers' rights activist Cesar Chavez. This name is sure to inspire a little leader.
Benito
Pronunciation: beh-nee-toh
This baby name is for the music lovers—Benito Antonio Martnez Ocasio, aka Bad Bunny, could be the reason for this name's resurgence. Meaning "blessed," Benito is a sweet choice for your little boy.
Roberto
Pronunciation: rroh-behr-toh
Meaning "bright fame," Roberto may be the name for you if you love baseball. Legendary right fielder Roberto Clemente was the first Latino baseball player inducted into the MLB Hall of Fame.
Enrique
Pronunciation: ehn-rree-keh
This name has strong ties to music thanks to Enrique Iglesias and Enrique "Ricky" Martin. It means "home ruler" which may be an appropriate title for your new baby.
Alejandro
Pronunciation: ah-leh-hahn-droh
Alejandro is a variation of Alexander and means "defender" or "warrior" making this a strong name choice.
Sebastián
Pronunciation: seh-bahs-tee-ahn
The name Sebastian, meaning "revered," has gained popularity across cultures in recent years. The Spanish pronunciation is a great way to differentiate your baby's name.
Santiago
Pronunciation: sahn-tyah-goh
Meaning "Saint James," Santiago is a tried-and-true name in the Spanish-speaking world. Santiago is the patron saint of Spain making this name a timeless choice.