We don't often think of Instagram as life-changing. But if you use it right, all that scrolling can amount to a healthy shift in perspective. After all, beyond the swoon-worthy photos of impeccably styled apartments and cute furry friends lies an opportunity to observe the way people live their everyday lives.
Representation matters. Visibility makes a difference—even in our social media spaces. That's why we like to keep our feeds very diverse and inclusive, including plenty of accounts from the LGBTQ+ community. Showing support from social is one small step we can take as part of a larger plan to continue fighting for the rights of all, no matter who they love.
To that end, we've rounded up 10 totally joyful Instagram accounts that show LGBTQ+ families doing what families do best: loving one another. Read on for some of our favorites.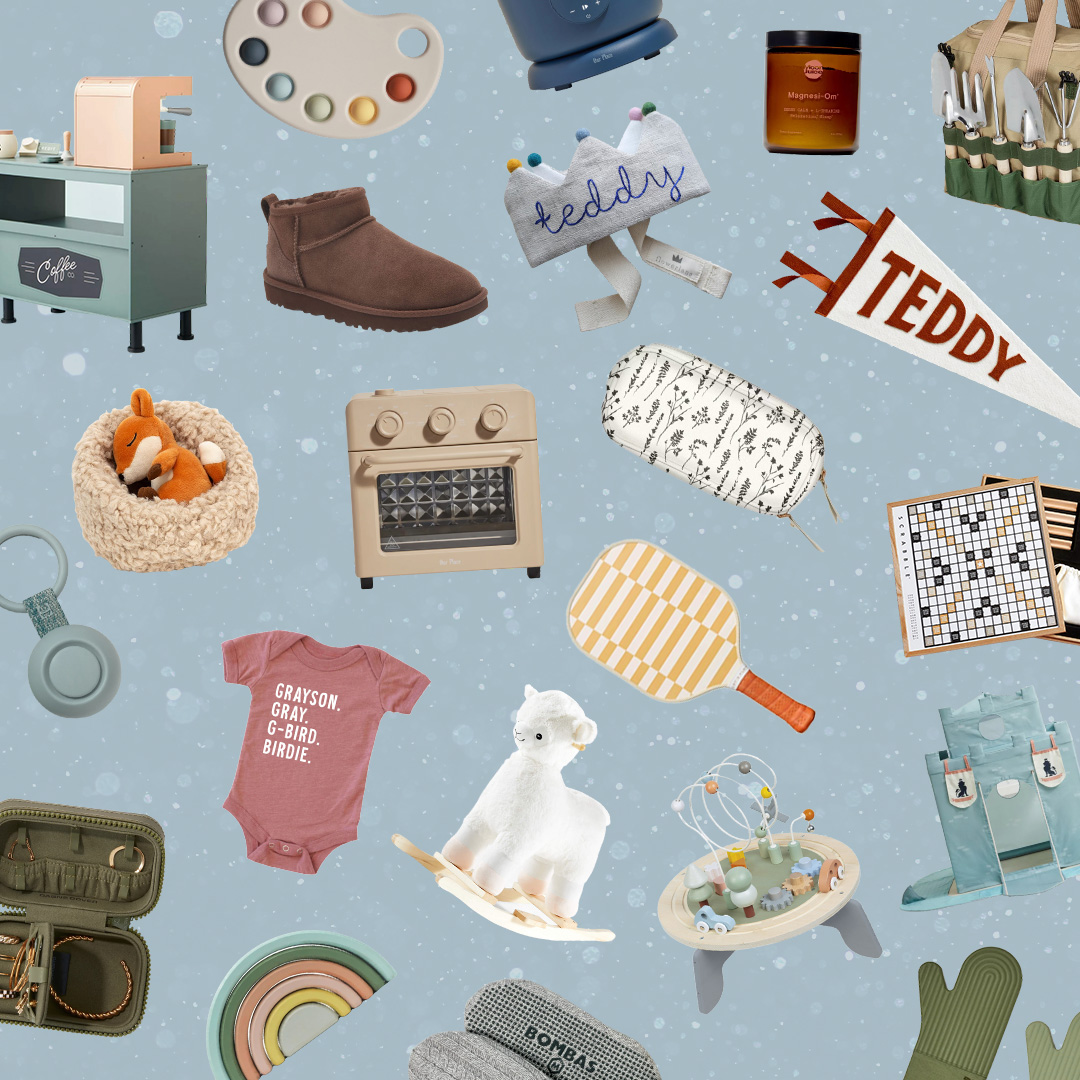 everything you need to ace holiday gifting this year 🎁
Take a peek into the lives of British actor and transgender advocate Jake Graf, his wife Hannah, and their two children. Here, you'll be treated to plenty of adorable family photos and insights into Jake's life as a transgender dad.
With this account, twin mama Kaycee invites us into her day-to-day with her wife, Kim, and their two toddlers. Stop here for sweet family photos and a look behind the scenes of the couple's YouTube channel and TikTok account, where they document their love for one another and the highs and lows of raising twins.
Krystian is a single queer mom to two littles who shares endless snaps of her beautiful family in moments of pure happiness together. Also, Krystian lets followers in on the struggles of raising biracial children in our current cultural climate. And is refreshingly open about the transition to co-parenting with her ex-wife following their recent divorce.
If you don't feel your heart swell with happiness after a quick scroll through this feed then it's time to check your pulse. These two dads document their day-to-day lives with their three extraordinarily cute children—they just welcomed their third!—and speak out on issues of social justice and what it means to belong to two vulnerable communities.
A California-based mom of three, Raffinee fills her Instagram feed with sunshine-y shots of her wife, Micaela, and their three kids (who are 7.5 months apart!). Warm, uplifting, and always encouraging, Raffinee's words often advocate for the visibility of LGBTQ+ families. She also invites readers in with her personal stories of coming out and conceiving via IVF.
The McHusbands, partners Erik and Adam, created an Instagram feed that's essentially happiness overload with snaps of their family's life in Los Angeles. If you need a good, joyful cry, look out for their video of meeting their newborn twins for the very first time.
The Millars, Chloe and Jessica (@jessicakmillar), are moms to one young daughter, Rosie. And recently announced they have another little one on the way. Follow them on Instagram for more on their love story and their fertility journey—plus, a peek into life on Prince Edward Island, Canada.
Follow Ryan—who is non-binary—and their spouse, Kari, as they raise two young kids, Finley and Henry, in Columbus, Ohio. We love their daily adventures and the Kingman family's cool style.
Christina is a teacher, lesbian, and mom of four who enjoys sharing her daily life and how she has grown her family. She first had two daughters, Kennedy and Charlotte, with her ex-wife and recently went through IVF to welcome twins Eloise and Graham with her partner Heather.
Midwest moms Brianna and Stephanie both juggle full-time careers in social work while raising their adorable baby daughter, Lani. Follow them for candid conversations about their journey to motherhood and hilariously-relatable Reels about parenting.