Grocery shopping is not what it used to be. Long gone are the days of strolling a market's aisles and letting the sales inspire a week's worth of meals.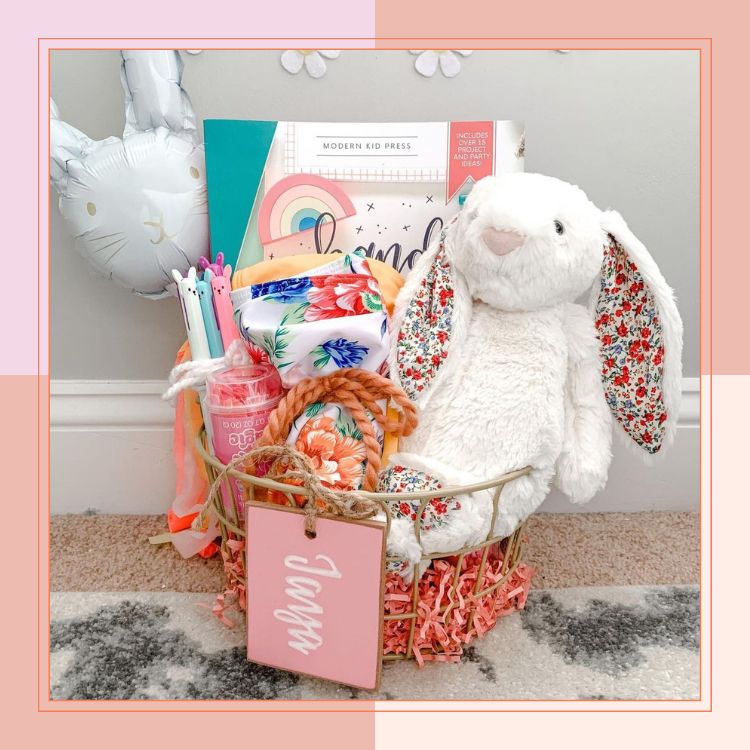 everything you need to get ready for the Easter Bunny's visit on April 9th! 🐰
These days, we stock our online carts and hold our breath for available delivery options, only to find many of our items sold out in the end. If we're not fighting our way through the virtual aisles, we are left to suit up in our protective gear to brave the stores in-person. Either way, grocery shopping is now a thing of dread, which is to say nothing of the agonizing time-suck that is sanitizing packaging once we arrive home. 
I don't want to grocery shop any more than I want to sit down for a root canal (though being face-to-face with my dentist does sound nice). But there is only so long I can subsist on shelf-stable crackers. So I've had to change my thinking when it comes to fresh food and produce. Because I now shop as infrequently as possible, I need my groceries to go the distance.
Here's the fresh stuff I'm stocking up on—fruits and vegetables that can hold their own while hanging out in my fridge for longer than ever before. 
Beets
Cut the greens away and an unscrubbed beetroot can stay fresh in the vegetable bin for two to four weeks. Your beets will have seen better days when they are soft to the touch and a bit wrinkly. Peel and enjoy them raw in a fruit smoothie or grated in a salad. Or roast them in olive oil for grain bowls and sandwich toppings. 
Winter Squash
Not only do I find winter squash varieties undeniably adorable (just look at an acorn squash!), but these veggies also boast a hefty nutritional profile and a long shelf life. Purchase butternut, acorn, and spaghetti squash today, and you will have fresh veggies at your fingertips for at least three months. You can spot a rotting squash by its softening exterior, so be sure to enjoy it while it's firm. When you're ready to eat them up, my favorite method is chopping, roasting, and over-salting. 
Pomegranates
My love for pomegranates is two-fold: 1) Their seeds make a beautiful (and delicious) color splash across any dish, and 2) prepping and deseeding this fruit is an easy, yet labor-intensive task best handled by tiny fingers (read: your cooped-up kid). Use these ruby-hued seeds to top salads, parfaits, and grain bowls or enjoy them on their own as part of a healthful snack. Store them right, and a whole pomegranate will last one to two months in the refrigerator. 
Cabbage
A head of cabbage is a nutritional powerhouse, packing in a heavy dose of vitamin C. Truly a hearty and long-lasting veggie, a cabbage can stay fresh for up to two months refrigerated in the vegetable bin. You'll know it's going bad when you see wilted leaves. Add chopped or julienned cabbage to sautés, or enjoy them raw and mixed into salads. 
Apples
Once I discovered this super simple apple hack, I wanted to shout it from the rooftops: you can lengthen an apple's shelf life from one week to four by storing it in the fridge. With seemingly endless varieties and recipe ideas, the humble apple is a smart choice when you want to have fresh fruit on-hand without fear of it going bad quickly.