Parenting can be difficult enough on the best of days, but when you are stuck at home for months on end, finding easy, low-cost activities can become a necessary survival skill.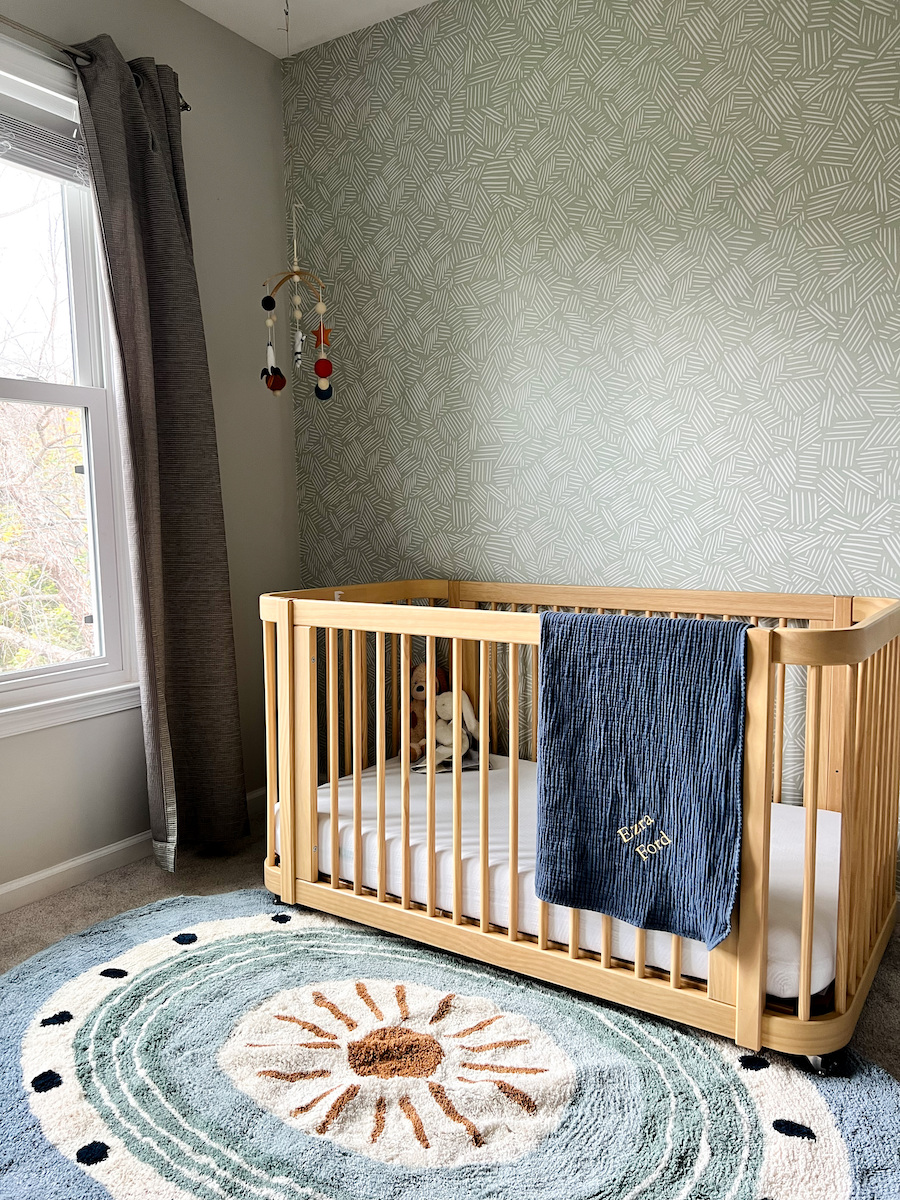 editor-favorite crib brand Nestig just released gorgeous new wallpapers that will easily transform any space 😍
If you think you don't need the leftover containers from coffee or toilet paper rolls, think again. There are so many household items that can be recycled into a family activity to entertain rowdy toddlers or bored kids. I love repurposing items to help reduce our family's waste and—of course—have fun. 
Most parents know that children can snub an expensive toy that they saved for, so here are a few affordable DIY activities that your child can do using items you likely have on hand. 
1. Homemade Playdough
Playdough is by far my favorite inexpensive way to keep my kids entertained for hours. All you need is flour, a bunch of salt, and a little lemon juice or cream of tartar. Most of these ingredients are pantry staples or items you can get inexpensively at a dollar store near you. For added fun, include your little ones in the process of making the playdough. It can stay fresh for several months by storing it in sealed Ziploc or Stasher bags. 
Check out this great playdough recipe by Living Well Mom:
2. DIY Sensory Bins
Depending on what you have, you can create new sensory bins each week to help work on your child's fine motor skills like grasping, scooping, and stirring. 
In our family, we typically grab a shoebox or metal baking pan and fill it with some household staples we can spare. This can range from a bag of black beans to a container of oatmeal we purchased from Aldi or Walmart for less than two dollars.
My kids love to fill up the container and throw in a few dinosaurs and mini action figures to dig out and "save" with spoons from the evil monsters always lurking around.
For more ideas check out,

Mum in the Mad House

's

15 frugal sensory bin ideas:
3. Paint Swatch Color Match
#Momhack: Every time you hit the home improvement store, grab a couple of free paint swatches. It can help you build a very affordable stash of cards to work on matching colors with your kids. Caroline from Little Learning Club came up with this great game while she and her husband were struggling to pick out paint colors for their home.
4. Animal Tape Rescue
My toddlers love this activity from Busy Toddler because it allows them to play with tape, which is a typically off-limits item. All you need to get started is a cookie sheet and any leftover painter's tape you have lying around. 
This simple activity requires a parent to grab a handful of small toys and tape them onto the bottom of a cookie sheet for their child to discover. It is a sure-fire way to keep little hands busy as they try to pull off their animals or dinosaurs from the cookie sheet, and free from the tape.
Read more about Busy Toddler's tape activity:  
5. 
Old School Play: Popsicle Sticks in a Can
With toddlers, sometimes simpler activities are the most amusing. For this activity from Little Red Barn, all you need are wooden popsicle sticks (or you can use straws or small sticks) and an empty coffee canister or ice tea can with a hole cut through the lid. Your little one simply puts item after item within the can. 
You can make this more educational and fun by coloring in the popsicle sticks with markers and having your children sort them by color, and you can even use the timer on your phone and race your whole family.
This activity is great for toddlers who are not putting everything in their mouths, and is best with supervision. 
Check out Little Red Barn's popsicle sticks activity: