For women who work for a large company, maternity leave is typically set. Whether it's a generous or reasonable policy that allows for plenty of time to recover, bond, and care for baby, or a policy that could use some more time and benefits: good or bad, it's set. That isn't necessarily the case for soon-to-be parents who run their own business.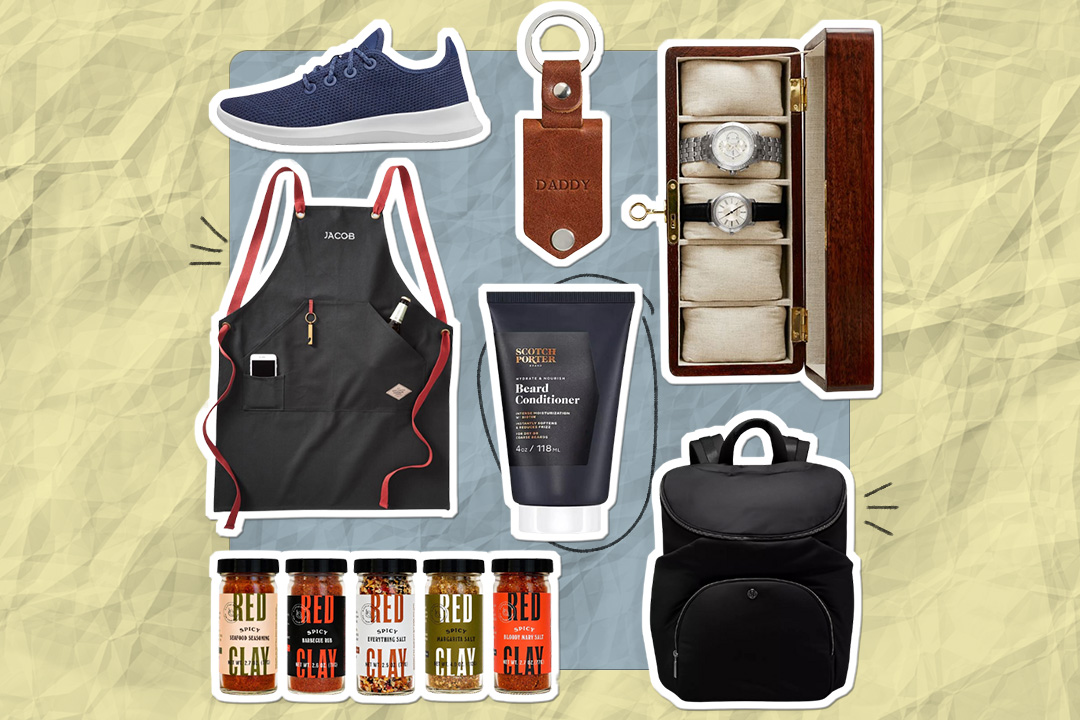 june 18 is coming up fast — have you started shopping yet? 😎
When it's all up to you, maternity leave can be a confusing time to figure out. If you run a solo business or have other employees depending on you, there are a lot of things to consider to make the time as productive as it needs to be to keep your business running, while still allowing you the necessary time to devote to your baby and to your own healing.
While we're focusing on maternity leave, it's worth noting that many of the same elements can and should be put into place for the other parent who isn't necessarily giving birth or isn't the primary caregiver. All parents should prepare appropriately to ensure they can spend the special and important first moments (whether that be days, weeks, or months) with baby.
If you're in the thick of planning your own maternity leave or simply looking ahead to the future, we have important things to consider as you put together a plan. To help navigate this time, I spoke with Danielle Langton, a business strategist and community leader for female founders. Read on for the must- know information female business owners should think through as maternity leave approaches.
Meet the expert

Danielle Langton

Business Strategist and Community Leader for Female Founders
Start Planning Early
It's truly never too early to start planning, and this should begin at least four to six months prior to your due date. "This will allow time for you to communicate and roll out the plan without feeling rushed; plus your team, clients, and customers will feel good knowing they are aware of the plan," said Langton. While six months prior to your due date might seem like an eternity, it really does take time to come up with a plan and work ahead to ensure you can do everything in your power to set up your business (plus any employees you may have) for success.
Also, remember that due dates aren't an exact science, and it's best to be truly buttoned up and prepared a few weeks prior to your due date, just in case.
Sit With Your Plan and Adjust Accordingly
If you are able to start your planning in those ideal four to six months in advance, know that your plan isn't set in stone. Allow yourself the time to think through it and adjust as needed. Your thoughts on your how your business is evolving may shift, as may your thoughts on motherhood and how you plan to balance your time. Allow yourself to feel those feelings, and adjust your plan in a way that continues to work for you and what you envision as the future of your business and your lifestyle.
Consider Hiring a Contractor
As you are planning for the birth of your child, think about your hopes for the business during your time away. If you are a business owner with no employees, is it realistic for business to completely stop while you are gone, or do you need someone taking the lead to keep things moving forward for when you return? "I highly recommend hiring a trusted contractor or temporary employee to help run your business," said Langton. Prepare this person well enough, and you can step away from work without feeing obligated to check in to keep things moving.
Think About How Much Time You Want/Need
There is no right or wrong answer when it comes to how much time you should take for your leave. It's truly up to you what you want out of this time. "As a business owner, you will know how your team will manage while you're out, as well as the systems you have in place beforehand," said Langton. While it's nice that you don't have the restrictions set by a company you work for, it can be challenging to decide what is the best path.
You will need to think about what works best based on your family situation, your business situation, and what will be manageable in terms of childcare, expected revenue and business growth, as well as your personal feelings. Don't feel swayed by what other people think you should or shouldn't do with how much time you take, everyone will feel differently, and this decision should be up to you and your family.
Consider Your Re-Entry Plan
Just like everyone's maternity leave might look different, so can the re-entry plan. As you are planning your time away from your business, also think about how you will return to work. Will it be full-time right away? Will you work part-time as you come back and ramp back up? Will you pull back from parts of your business when you return? Again, there is no right way to do this. It's up to you to define what will work best for you and your business.
Though it's great to plan, also be flexible. Especially if you are about to welcome your first child, it can be hard to know what motherhood is actually like, and how your feelings, priorities, and lifestyle will shift. Do your best to plan, but allow yourself the grace to change your plan when you need to.
Remember Your Priorities
And finally, always remember your priorities along the way. Being a business owner is incredible, and being a parent is also incredible in a whole different way. It can absolutely be challenging to balance running a business and raising a child. Give yourself credit for what you're doing and allow your goals, plans, and priorities to shift as you change. You, your business, and your life are meant to evolve and grow, so welcome those changes along the way.