As my exclusively pumping journey came to a close with my first baby, I carefully packed away my double electric pump, bottles, and accessories to save for the very possible but not quite definite second time around. Pumping was a major focus of every day for the first six months of my son's life: time was spent pumping and cleaning parts, building a stash of milk for return to work, scheduling get-togethers and outings around pumping, and pumping mishaps (a day out in NYC with pump in tow but forgetting the bottles at home!). Direct breastfeeding didn't work for us, so I was happy that pumping clicked.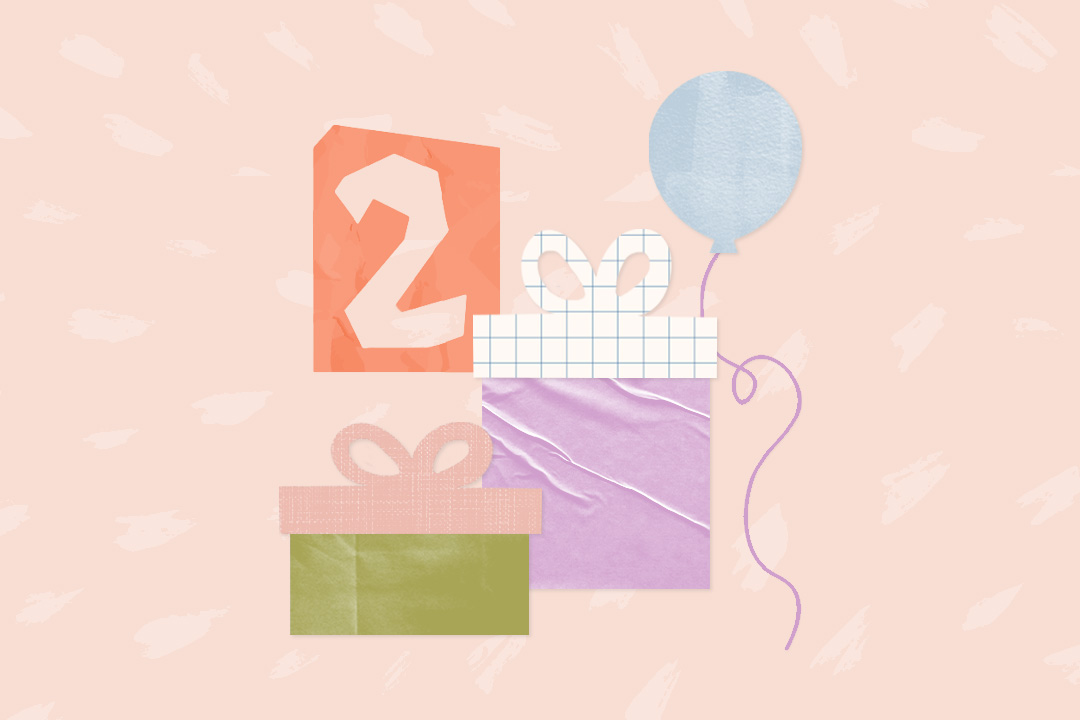 a LO in your life will love these! 🎁
Since my pumping journey came to a close two years ago, the market for breastfeeding and pumping products has exploded with new technology and creative solutions for common lactation obstacles. That good ol' pump and accessories I carefully stored for next time now feels dated and weathered.
Here are 5 pumping items that I'll use for round two!  
What it does: The lactation massager is essentially a hand-held, rechargeable waterproof (and heated) vibrator. 
Why you need this: Get warmed up and the milk flowing by massaging for five minutes before using your electric pump. The massager is also great to use while pumping: Use a pumping bra to hold the flanges in place and the massager to help express certain areas of the breast. The lactation massager is also a great tool to have on hand for clogged ducts and areas of engorgement. 
Alternatives: LaVie Warming Lactation Massager
What it does: Replaces your double electric pump's bulky and awkward flanges/milk collection bottles with compact cups that collect and store milk directly in your pumping bra. 
Why you need this: The Legendairy Milk Silicone Collection Cups allow you to pump discreetly at work, while running errands, or while out and about with family and friends. This product transforms the pump you already have—versus buying a wearable pump—and is compatible with most major pump brands available. 
Alternatives: Freemie , Spectra CaraCups
What it does: Feed your baby on one breast, attach the Ladybug to the opposite breast to collect milk let-down and leakage. The Ladybug provides gentle, constant suction and is shaped to comfortably fit in your pumping bra. 
Why you need this: When feeding your baby, a letdown (when the milk starts flowing from the breast) generally happens on both breasts. Previously, milk leakage was caught in a breast pad and discarded; with the Haakaa Ladybug, breastfeeding moms can collect and save that milk instead. This allows breastfeeding moms to work on building a milk stash for bottle-feeding without actually pumping. The Ladybug is not intended to replace a pump and does not connect to any electric pump like the Legendairy Milk Silicone Collections Cups. 
Alternatives: Milkies Milk Saver
What it does: Essentially, the breast shield is the piece of the pump that attaches to the breast. 
Why you need this: Medela redesigned their breast shields to better fit the breast by changing the shape and adding a soft rim. The Medela PersonalFit Flex Breast Shields are more comfortable, remove more milk, and reduce the pressure on the breast. 
Alternatives: Pumpin' Pal Super Shields for Medela Pump
What it does: Spectra's most advanced double-electric pump just came on the market in 2021. 
Why you need this: With the S1 and S2 pumps, Spectra has been a favorite amongst the exclusively pumping community for years. The Synergy Gold provides the most up-to-date pumping technology available. The best part? The Synergy Gold allows you to adjust pump settings for each breast independently. A pumping mom might need different settings for each breast if one side is engorged, if the baby fed on one side only, or to increase/decrease supply on one side. 
Alternatives: Unimom Opera Hospital-Grade Double Electric Pump