New Year's Day is traditionally the day of new beginnings, resolutions, and changes. But let's be honest, as a mom, it's hard to think about anything beyond today. So we resolve to enjoy New Year's Day and start that resolution of making sure our kids eat more greens on January 3.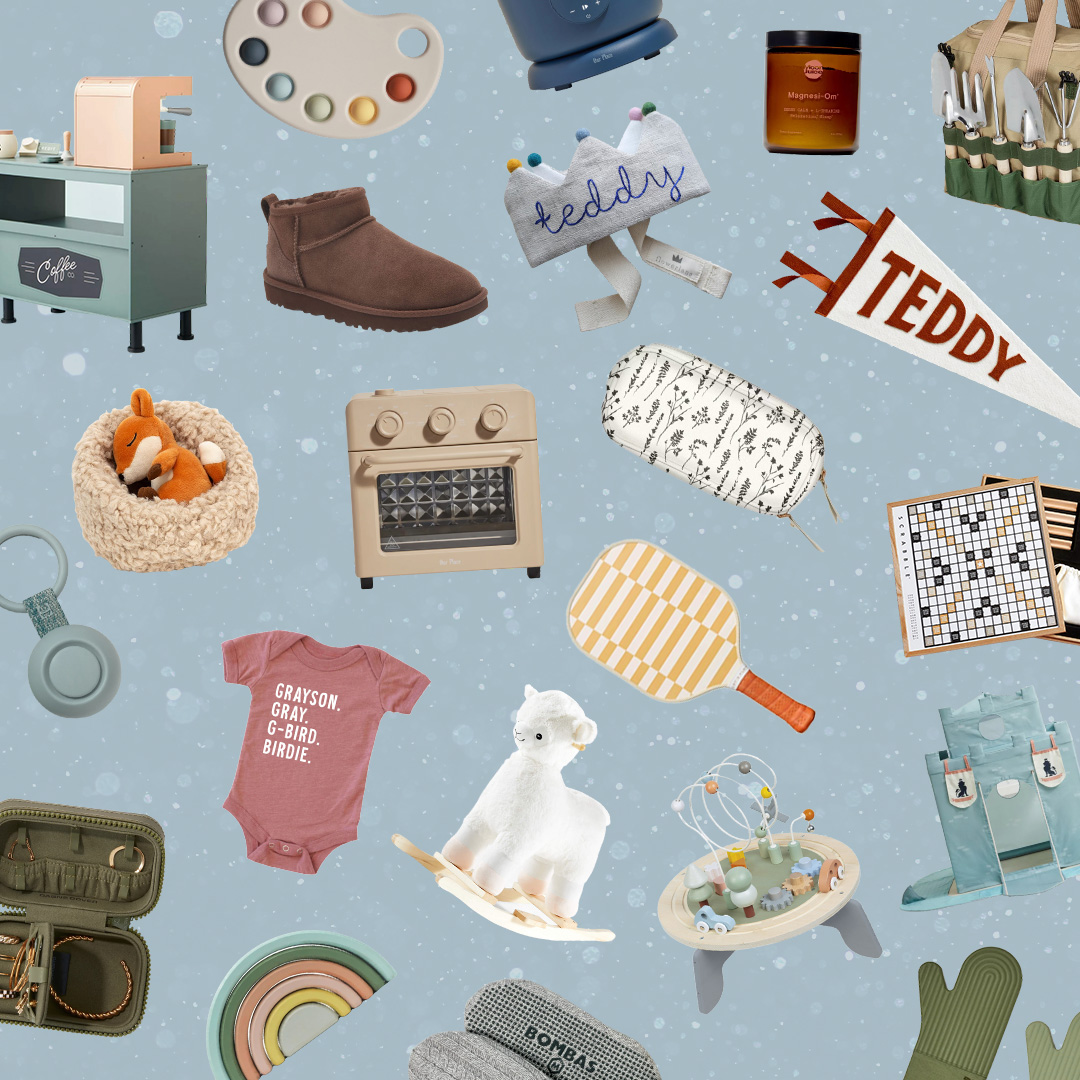 everything you need to ace holiday gifting this year 🎁
We've rounded up 25 comfort food recipes to make your New Year's Day a little cozier—foods your kids will love just as much as you. So get that Netflix marathon started and enjoy these meals in your PJs!
Start the new year off right with this protein-packed breakfast option! The best part of these egg muffins is that they're customizable—fill them with your kiddos' favorite flavors for a breakfast they won't be able to get enough of.
Festive, fun, and delicious. These sandwiches are a flavor-packed treat the whole family will enjoy.
If you have a Hamburger Helper-loving family, treat them to something even better. Everyone will be asking for seconds (or thirds) of this Instant Pot macaroni dish.
2023 may not begin on a Taco Tuesday, but that doesn't mean you can't enjoy these unique and tasty tacos together as a family.
There's something about sliders that just scream "celebration" to us. If you agree, try making these ultra-tasty buffalo chicken sliders to ring in the new year.
All the flavors of a quality charcuterie board with the added bonus of fluffy crescent rolls. Be sure to make a few extra of these—we know you're going to need them!
Turn your taco game up a notch by adding a flare of Asian flavor! These tacos are juicy, flavorful, and sure to be a crowd-pleaser.
Chili is a perfect dish to have when it's chilly outside. Instead of using the same recipe you have been for years, try something a little different and fun with this white chicken chili.
Quesadillas are always a crowd-pleaser in my household—who can pass up melty cheese? These are even better because they're also filled with avocado.
Forget takeout, make the tastiest pizza right at home! Top your dough with kale, ricotta cheese, Italian sausage, and more for the ultimate pizza night experience.
Your little ones will love these chicken tenders that rival those of their favorite restaurant. These tenders are made with only seven ingredients, meaning they're incredibly easy to make and a great option for New Year's Day when energy may be low.
The great thing about sheet pan meals is they're just as simple to make as to clean up. This dish is filled with flavor, and you won't have to spend all day preparing it.
Try something fun and a little more out-of-the-box this New Year's Day. These bread bowls capture all the flavor of delicious lasagna in a crafty and extra-tasty way.
If you've never made taquitos before, now's the time! They're crunchy, delectable, and sure to be a new family favorite. This recipe uses beef chuck roast, but these babies can also be stuffed with shredded chicken or veggies—the options are endless.
Soup season is in full swing, and there's no better way to start the new year than by cozying up with your family and enjoying an equally cozy meal together. Take the flavor of loaded baked potatoes and make it into this delectable soup.
If you don't want your first day of the new year to be spent in the kitchen but still want to treat your family to a delicious meal, try making this five-ingredient baked ravioli dish.
If your junk drawer is full of takeout menus, we highly recommend trying your hand at making your favorite Chinese restaurant recipe at home. This sweet and sour chicken recipe will be even better than that of your go-to Chinese spot.
For a recipe that's both kiddo- and Joey Tribbiani-approved, try making these meatball subs while watching Friends reruns. Sounds like a perfect first day of the year if you ask us.
When those holiday leftovers are on their last leg, make them into this tasty dish filled with turkey, veggies, and dumplings.
As exciting as the holidays are, this is unfortunately the time of year when our immune systems can take a hit! Start the year off with tons of veggies that are oh-so-good for you with this Persian chicken noodle soup.
If, like us, you can't help but to say "oh yes" to au jus, these French dip sandwiches are probably calling your name, too. This recipe is extra special because it includes caramelized onions and Gruyère cheese to put a French onion spin 0n things.
It's hard to say exactly what makes pot roast the ultimate comfort food—it could be the tender, juicy beef or the soft veggies. Regardless, this is a perfect recipe for your New Year's Day.
One of my favorite family traditions is having appetizers for dinner on NYE. Pair these with everyone else's favorite appetizers for a fun family meal.
Manifest a fun year by kicking it off with a new and exciting recipe. This African chicken peanut stew is the perfect option because it's as delicious as it is simple to make.
If your little one refuses to eat anything besides Chef Boyardee but you're not impressed with the ingredient list, we've got you covered. These homemade SpaghettiOs taste so good they won't want to go back to the canned version.