Every night I sit down with my kids for dinner, I think about Sisyphus—the man doomed by the Greek gods to roll an enormous boulder up a mountainside for all of eternity. When it comes to pinpointing the mental exhaustion of facing a futile task, like say getting nutritious food into a toddler's belly, I feel like Sisyphus gets it. He and I are on the same wave-length. Somewhere, in another world, he's out there, fighting an un-winnable battle just like me.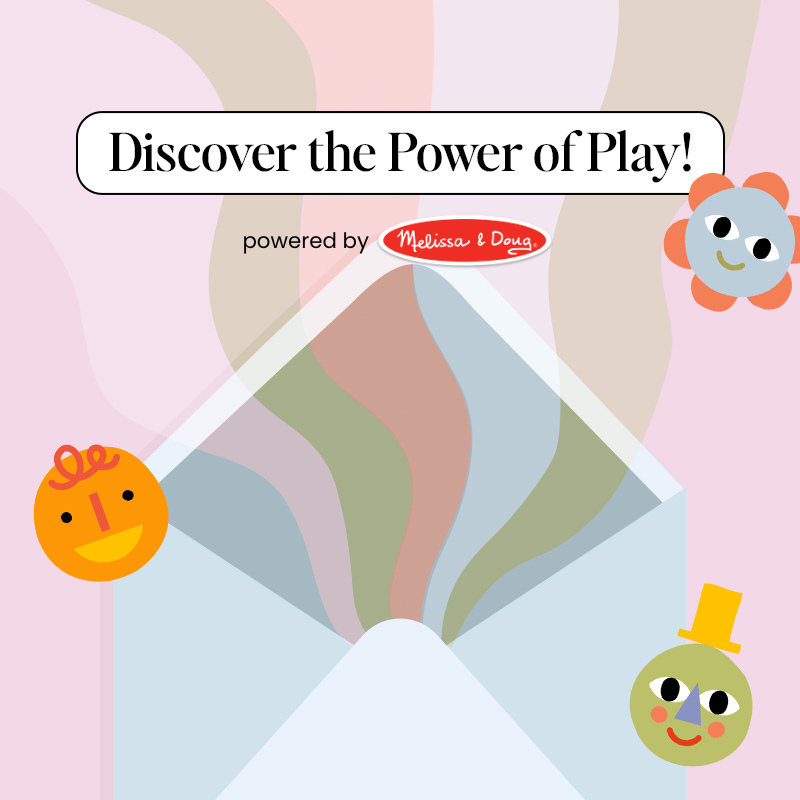 make the most out of every moment with your little one
If I sound hopeless about dinnertime with my 2-year-old, well, that wouldn't be off-base. My kid is the Queen of Picky Eaters and could survive, quite comfortably, on cheese quesadillas, morning, noon, and night. So, I cannot describe my relief upon stumbling into what is now the crowning moment of my motherhood experience: designing flexible meals and allowing my children to choose exactly what goes on their plates.
Here's how it works: my husband and I prepare all the ingredients for a particular dish. We roast vegetables, cook grains, supply a protein and plenty of herbs and sauces—and then we stand back and let our kids assemble their own meals from what we've provided. Here are just a handful of these flexible dishes that have been a big hit in our home.
Pasta Bowl With Roasted Veggies
This particular meal was one of those clean-out-the-fridge scenarios that delighted us with its surprise deliciousness. Here, we roasted a head of garlic alongside broccoli, onions, and sweet potatoes. I crisped a block of tofu in a frying pan, laid out some cheese for my dairy-obsessed toddler, and filled a ramekin with fresh herbs. Without a grain left in the house, we boiled a quick pot of whole wheat orzo and made that our base.
We handed each kid a bowl of orzo and put them in easy reach of our prepared ingredients. Admittedly, the littlest one's bowl centered around cheese, but she made room for sweet potatoes and tofu, too. My husband and I hit up the fridge mid-assembly to add a big dollop of lemon hummus to top off each of our bowls.
Spring Rolls
I don't know what it is about rolling up food, but doing so makes it infinitely more desirable to children. For a kid-friendly take on a simple spring roll, we cooked up some brown rice, tossed in a tablespoon of rice vinegar for sweetness, and sliced up fresh herbs and vegetables like carrots, cucumbers, avocados, and red cabbage. I also marinated a block of extra-firm tofu in the morning (letting it soak in a mixture of low-sodium soy sauce, dijon mustard, and broth), and then baked it until it turned golden-brown. My husband and I took requests for this one, letting our little ones point to the ingredients they wanted, and then wrapping it all up to perfection.
Burrito Bowl
If Chipotle has taught us anything in life it's that cheese and guacamole can mask any number of culinary offenses. You simply can't go wrong with a burrito bowl. My children keep it fairly simple, topping their brown rice bowls with fresh spinach, bell peppers, cheese, and black beans. Meanwhile, my husband and I are free to spice things up with salsa and hot peppers.
Design-Your-Own Pizza
Here, you will find three pizzas in one: one quarter for my oldest to top with fresh basil and diced mushrooms; another quarter for my toddler to plop on fat mushroom slices and way too much cheese; and a half dedicated to homemade bruschetta and balsamic vinegar for my husband and me.
We whip up a pizza like this nearly once each week, using a quick-rise dough recipe and any old veggies we have in the fridge. Each and every time we make this, my kids excitedly chop their own toppings to pile on themselves. And because they are free to design their own meal, they're more than happy to eat it.
Grain Salad
We eat a lot of roasted vegetables around here, so turning to fresh varieties for a change felt revolutionary. This was just a simple grain bowl, making use of a lone bag of farro tucked deep in our pantry. From there, we coaxed our kids into adding cucumber slices, chunks of fresh mozzarella, cherry tomatoes, and a sprinkle of hemp seeds. My husband and I took the same base and tossed in roasted beets, fresh parsley, and a simple lemon and olive oil dressing.
---
This method of meal-planning is such a simple way to give little ones some autonomy in the kitchen. With the power to make their own reasonable choices, our kids have less reason to put up a fight around the dinner table. All we need to do is lay out healthy, nutritious ingredients and stand back as our children take on their own assembling tasks. It's a pressure-free way to approach mealtime, and I'm hopeful that with regular use, family dinners will feel less and less like futile endeavors (sorry, Sisyphus, you may be on your own from here on out!).