Most pregnancies last around 40 weeks. For a pregnant person, 40 weeks can sound like a pretty long time. It's just 12 weeks short of an entire year. However, when deciding how to invest your money, it's not that long in the grand scheme of things (extremely pregnant people, I know, the last few weeks do feel so long!).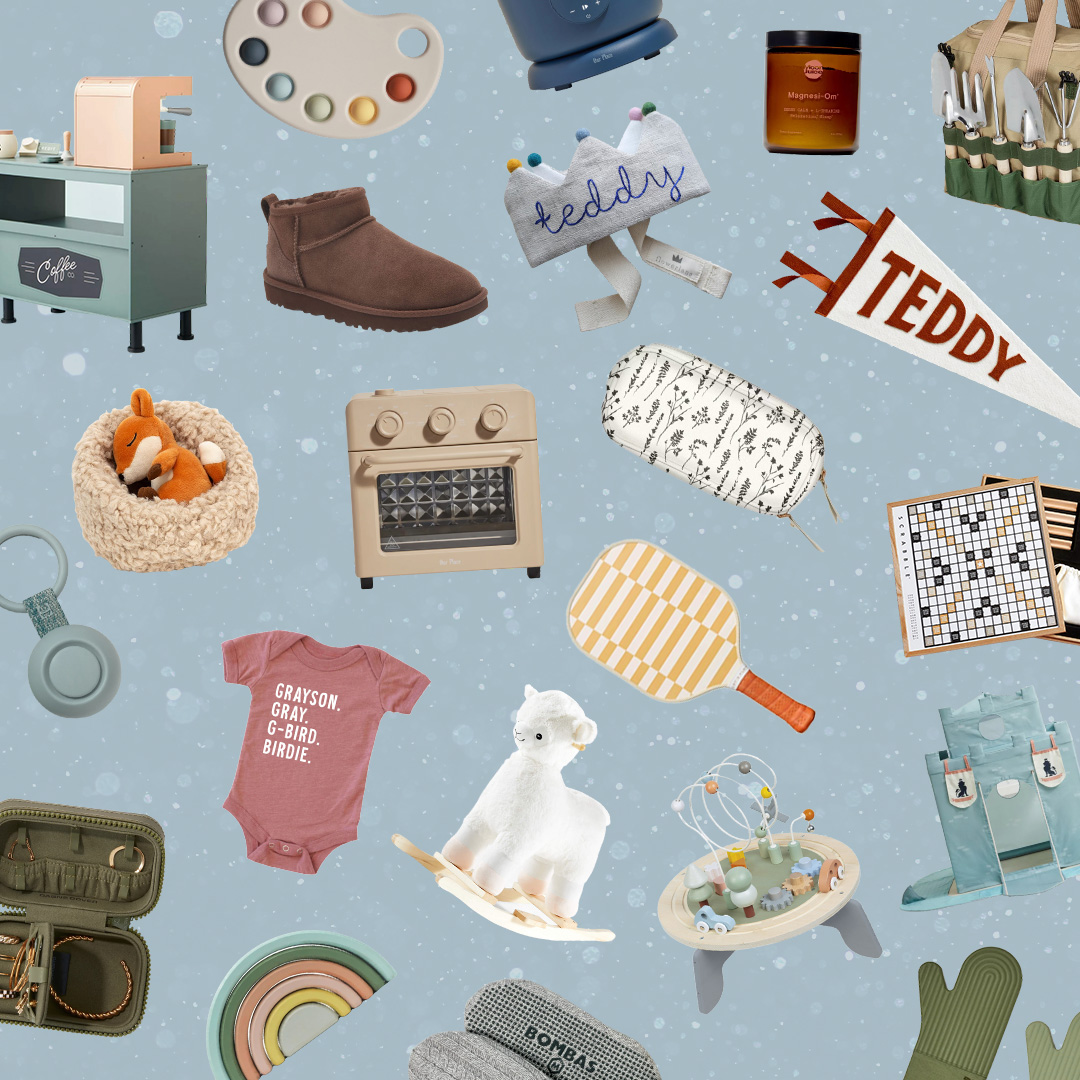 everything you need to ace holiday gifting this year 🎁
When I was pregnant with my first baby, I bought a handful of maternity items but did my best to stick to the necessities. I do think it's worth buying new items that make you feel comfortable (like maternity underwear) and that you enjoy wearing. At the same time, you probably own quite a few items that can be repurposed as maternity wear.
Here are nine items you likely already have in your closet that work well for maternity. And if you don't already own these items, here are some cute looks to buy now that you can wear for maternity and well beyond.
1. Comfy Knit Jumpsuits
Cozy knit jumpsuits tend to be very generous with fabric, allowing for a growing belly. These are comfortable options for lounging around the house but are also cute for venturing out on errands.
2. Forgiving Wrap Coats
When your winter coat finally decides it's not going to zip all the way, consider using a wrap coat instead. Thanks to the use of a belt instead of a constricting zipper or button, you have a bit more room to grow into these styles.
3. Quality High-Waisted Leggings
A few pairs of maternity leggings might be on your shopping list, but you can supplement these with super high-waisted leggings you already own. Usually, if they are quality leggings with good stretch, they will fit up over your bump and hopefully will maintain their shape over time.
4. Cozy Oversized Sweatshirts
These are a comfortable style choice during the winter, especially as we all spend so much time at home. Thankfully, these also work well for maternity, so continue wearing your favorites as your belly grows.
5. Professional-Looking Blazers
Need to look a little fancier? A blazer worn open over a tight maternity tank top or T-shirt is a simple way to look professional without buying maternity-specific wear.
6. Old Stretched-Out Jeans
Take a little trip into the back of your closet. Got any jeans that are super stretched-out but you've been holding onto? They might just fit your bump (probably not in your third trimester, but maybe into your second). You can also employ the old hairband trick by looping a hairband into the buttonhole and over the button, allowing you to wear your pants unbuttoned while keeping them in place. Pair with a long tunic for good coverage.
7. Sweet Babydoll or Swing Dresses
If you're pregnant in the summer, loose-fitting dresses are a great option. As your belly grows, these dresses might become too short, so beware. You can always pair them with leggings or biker shorts to make sure you're covered.
8. Well-Loved Joggers
Grab your favorite pair of joggers and continue to wear them comfortably set below your belly. Pair them with a tight tank top, or maybe just a cute sports bra, and let that belly breathe.
9. Versatile Cardigans
Cardigans are a good go-to for pre-pregnancy, pregnancy, and postpartum and perfect for extra layers in the winter.