Shopping for maternity clothes can be a tricky task. Your body is constantly changing, and while you want to look put together, comfort is understandably a priority. It can be tempting to forgo style and fashion and instead live in your sweats for the next nine months (and we totally approve of this!), but if you're feeling the urge to go beyond sweats, we've got some ideas.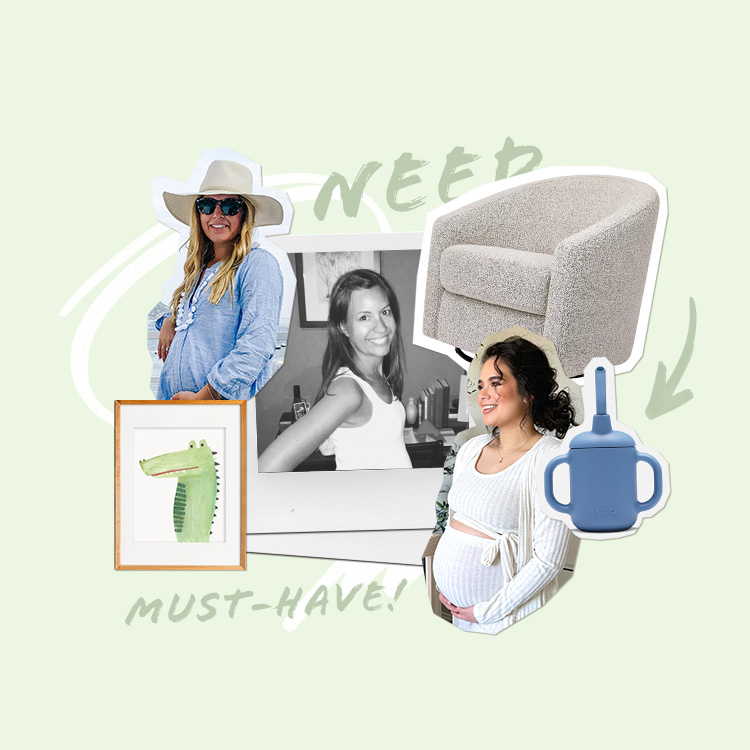 babylist has everything you need—and more! 💕
As comfy as that sounds, it's a good idea to invest in a couple of maternity items. Speaking from experience, it's quite possible that late in pregnancy even your baggiest joggers may begin to feel tight. Wearing clothes that fit and flatter your bump can be an instant mood booster and will make you feel like the baby-growing goddess that you are.
If you don't have the energy right now to head out to physical stores, the good news is that maternity wear is known for having lots of stretch—meaning if you buy it online, there's a pretty good chance it will fit you. Fit aside, make sure you feel confident and comfortable in whatever you decide to keep. Pregnancy has enough discomfort that there's no need to add to it with ill-fitting or stiff clothes.
Instead of jumping site to site to find the best maternity staples online, direct your energy to Amazon. There, you'll find some of our go-to maternity brands—like Motherhood Maternity and Ingrid & Isabel—plus a few other surprising brands that happen to have some stylish maternity finds (like Levi's maternity denim!).
Today, we're rounding up 19 of the best maternity clothing finds on Amazon, including basics like leggings, sweaters, and tops that will work for both maternity and postpartum, as well as a couple of special pieces that would be perfect for your baby shower (whether IRL or virtual) or a maternity photoshoot.
Maternity Dresses From Amazon
Maternity-Friendly Tops From Amazon
Maternity Bottoms From Amazon