Many of this year's milestone celebrations, birthday parties, holidays, vacations, weddings, and more, have been affected in a way we could never have imagined last year at this time. Baby showers are no exception to this as recommendations and restrictions sweep the world.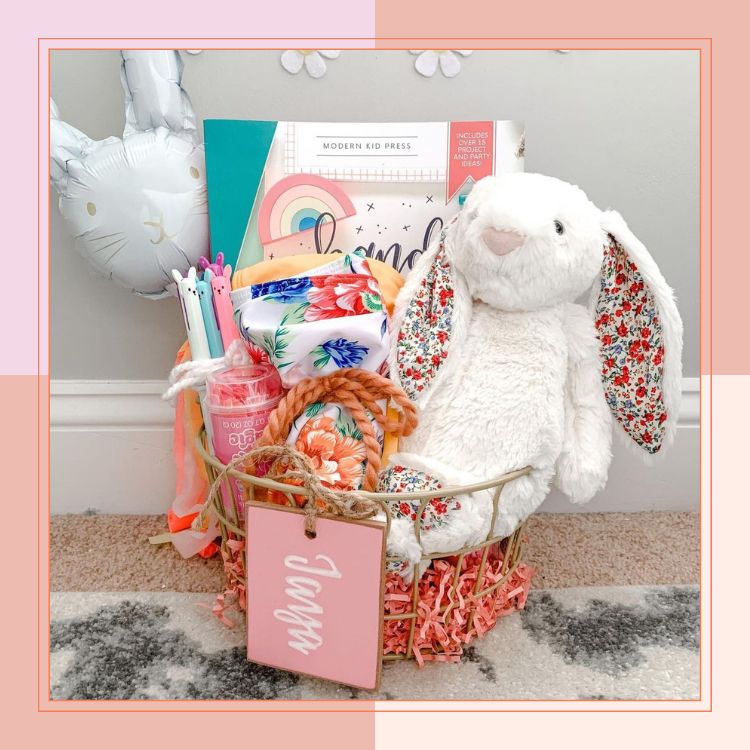 everything you need to get ready for the Easter Bunny's visit on April 9th! 🐰
Pregnant mothers nearing childbirth are facing some of their own unique challenges. The potential for restricted labor support people and no hospital visitors are experiences these moms surely didn't have in their purview when they saw their positive pregnancy test months ago.
On a less serious, but still significant scale, new mothers may have been looking forward to seeing their friends and family at a baby shower planned before the world changed for all of us. Furthermore, some moms may have been counting on baby shower gifts for some of the essentials before their baby arrives.
If you're a friend, family member, or co-worker planning to throw a baby shower for a new mom-to-be, there are still ways to celebrate virtually. Here are some tips for throwing a virtual baby shower. 
Send Electronic Invites
Even sending and receiving mail can feel a bit stressful right now. Electronic invites abound online and can be extremely helpful when it comes to including direct links to the virtual meeting "party" and baby registries. We love the options from Babylist, Paperless Post, Evite, and Green Envelope.
Consider a Creative Theme
While many of us working from home have become quite content in leggings and joggers, you could set an (optional) dress code theme like florals, dresses, blues, pinks, animal prints, etc. Or send everyone a cocktail (or mocktail) recipe, so you can raise a glass to the guest of honor.
Assign a Shower Facilitator
If you're co-hosting, decide ahead of time who will be the facilitator of each portion of the virtual baby shower. For anyone who has been on a work from home WebEx or elementary class Zoom meeting, you know that without someone leading the conversation, it can become a bit chaotic.
Play Some Baby Shower Games
Hands-on baby shower games like decorating an onesie or a baby block won't be as easy to execute virtually, but you could still play games requiring answers from the group. For example, a game of "Would She Rather" could be done by asking everyone to write their answers on a sheet of paper and showing the group their answer after the mom-to-be has shared hers. Any of our free printables below could also help facilitate a fun and memorable experience.
Word Scramble
Name That Song With Baby in the Title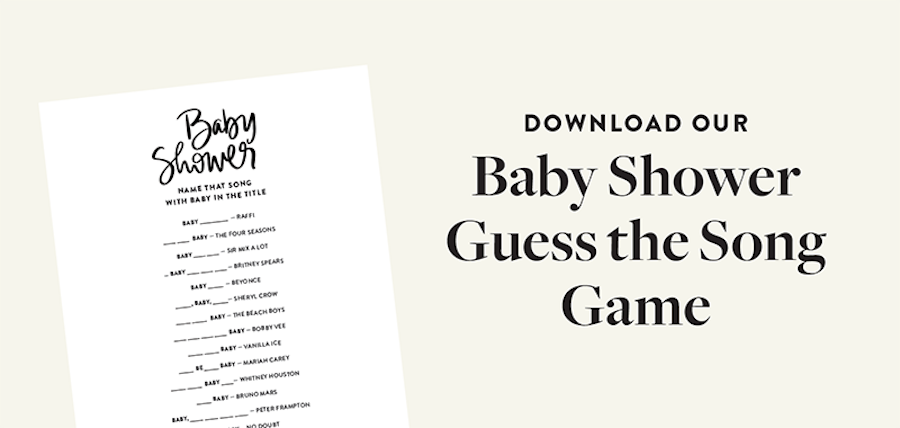 Children's Book Emoji Pictionary
Include Some Homework With the Invite
Ask guests to come prepared with a little something for the mom to be. You could request emailing the host one piece of parenting advice ahead of time to share at the shower. You could ask each guest to send a baby picture of themselves and make her guess her guests. Or you could ask guests to complete the free "Wishes & Hopes for Baby" printable below and compile them as a thoughtful takeaway.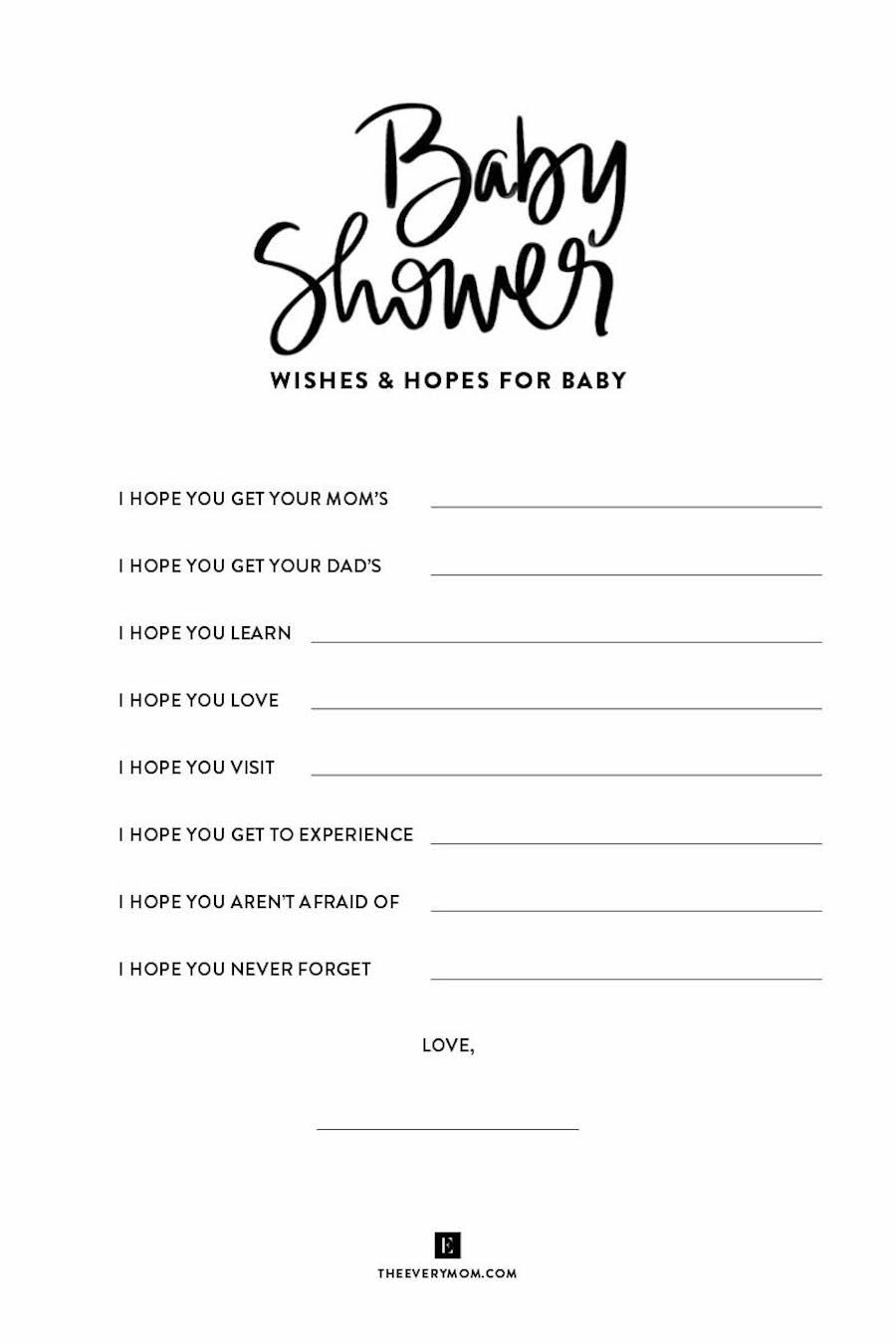 Ship the Gifts
This is probably the most obvious but also allows the guest of honor to either open them ahead of time and do a show-and-tell (and say thank you) during the virtual shower. Or opening gifts virtually can be another activity during your virtual shower.
If she requests the shower to be canceled or has decided to forgo the shower, someone close could still take it upon themselves to send out the registry links to those who would have been invited.
Do a Drive-By Baby Parade
If most of the shower guests are local, you could also set a date and time to do a drive-by parade in front of her house. No doubt, you've seen recent videos from friends or neighbors doing something similar. Drop off diapers or gifts in her driveway (while her partner disinfects them—someone bring the Lysol wipes) and honk good wishes from a safe distance for all.
Whatever you decide to do for the mama-to-be in your life, creatively reimagining a baby shower is one way to show her how loved she and her new baby are, even if everyone can't feel her baby bump or give her a hug right now.