While baby showers have traditionally been focused on pregnant moms, the trend is growing to celebrate the expecting couple instead of just the mama-to-be. Of course, parenting is about both parents, even if one of them is technically growing the baby. Both parents can be celebrated as they prep for their big arrival.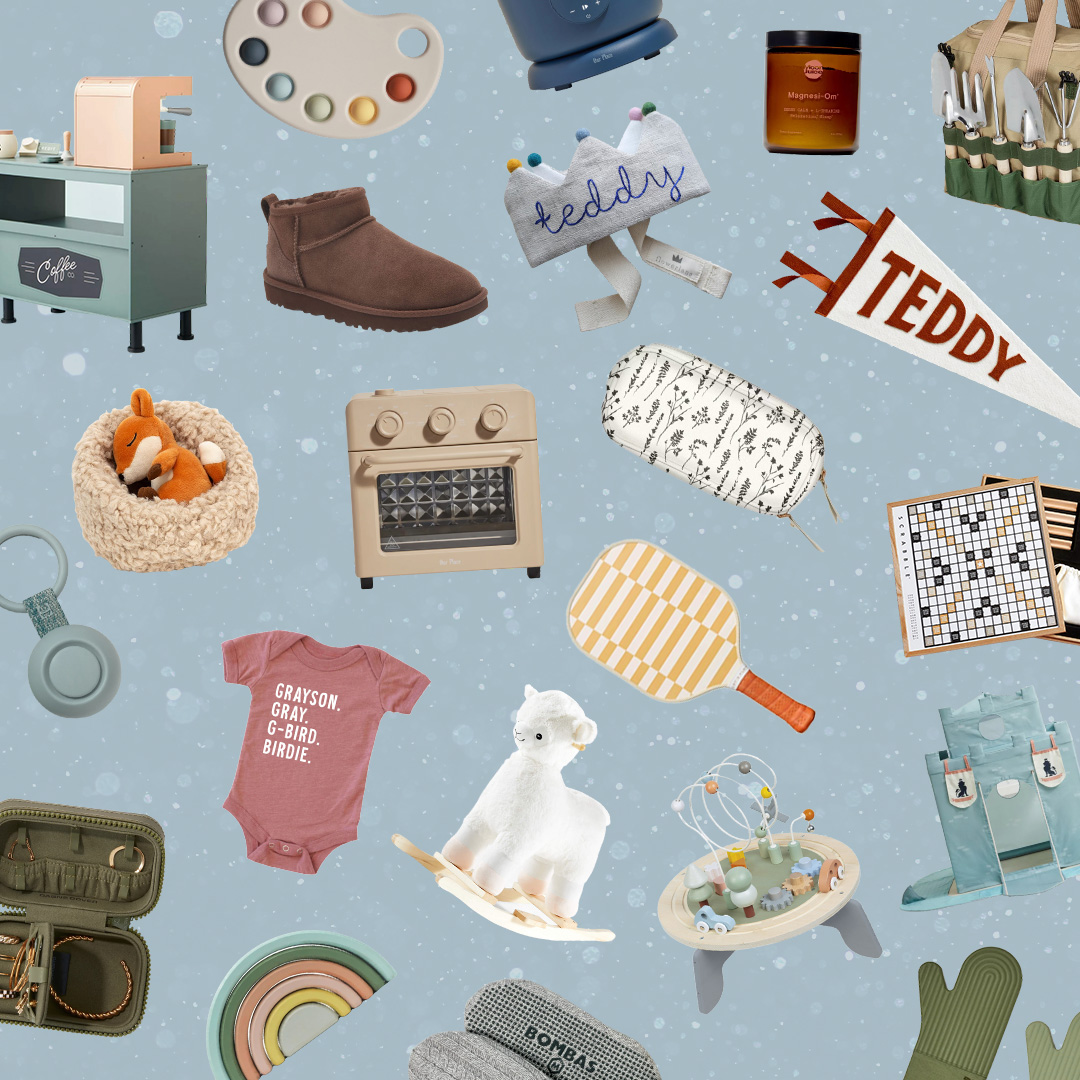 everything you need to ace holiday gifting this year 🎁
If you're planning a couples shower, there are some fun themes to explore that will have all attendees enjoying themselves. Need some inspiration? Read on for 11 fun ideas and couples shower activities to go with them.
1. Baby-Q
Fire up the grill and have a BBQ with a baby twist. Consider serving mini everything, like mini hot dogs and sliders. Fancy it up with a french fry bar! If you're sending guests home with party favors, consider a BBQ sauce with a custom label.
2. S'more Fun with You
Life is certain to be s'more fun with a little one, so use this as the inspiration for your shower. Set up a DIY s'more bar for guests to enjoy. Set up a campfire—a Solo Stove works too—and you can even take the theme one step further with a full-out camping setup including cozy tents.
3. Chip Off the Old Block
Celebrate the chip-to-be with a nacho-themed party. Set up a nacho bar with tons of fixings where guests can create their own platter to enjoy.
4. Baby Brunch
Order up a platter of bagels and coffee for a baby-themed couples brunch party. Set up a DIY fruit, yogurt, and granola bar. Maybe this one doesn't have a cutesy name, but everyone loves brunch, so they'll enjoy themselves nonetheless.
5. Baby Olympics
For competitive parents and guests, an Olympics-themed shower sets the scene for fun and games. Set up a relay race with baby strollers, do a "water breaking" themed balloon toss, or set up a game of bowling with baby bottles.
6. Ice Ice [Cream] Baby
If you're welcoming a summer baby, consider cooling down with an ice cream party. Set up a DIY sundae bar for your guests to enjoy. The expecting host and any pregnant guests are sure to enjoy themselves at an ice cream party.
7. Beach Babes
Live near a beach? Bring your party to the sand for a beach baby themed gathering. If you're not close to a beach, you can still do a surf-themed party in your backyard.
8. Welcome to the World (Travel-Themed Party)
For travel-loving parents, a travel-themed shower is a perfect choice. Decorate with pictures of the parents from their travels and serve food from their favorite destinations. Play travel-themed games. One example is to make a list of unique parenting traditions celebrated around the world and have guests guess where they take place (for example, it is customary for parents in Scandanavian countries to leave their babies in strollers outside to nap).
9. Color Us Excited (Tie-Dye Party)
Get a little messy with a color party. The main activity can have guests tie-dying baby onesies for mom and dad to keep. Hang up all the onesies as they dry for a photo-ready backdrop.
10. Ready to Pop (Champagne Party)
If mom-to-be can't drink, that doesn't mean the guests have to skip alcohol as well. Set up a mimosa and/or champagne cocktail DIY bar. Have sparkling cider on hand for guests (and the guest of honor) that may skip out on alcohol but still want to participate in the fun.
11. Starting Our Story
Start to fill your baby's library with a literary-themed baby shower. Have each guest bring their favorite book from their own childhood and ask them to write a welcome note to the baby on the front of the book.