It's no exaggeration to say I lived in maternity leggings throughout both my pregnancies. They are legitimately a pregnant woman's best friend. You get to be completely comfortable all day long while also looking quite put together. Major win-win.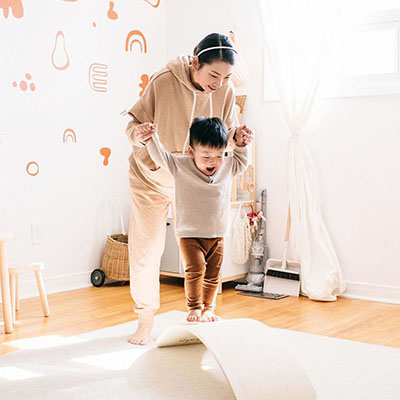 Shop Our Most-Used Items From Amazon for Toddlers!
If your kid is turning 2, get ready for hilarious conversations, much more involved play, and lots of sweet, sloppy kid hugs and kisses. As for what you'll need? Leave that to us.
This way to shop —>
But as you're prepping and planning for your little one's arrival, you don't exactly have time to search high and low for the best ones to stock your expanding waistline and closet, so we did the work for you. We've rounded up the best maternity leggings out there for you to choose from, all under $100.
Sleek, versatile, and so incredibly comfy, these are the best pairs to pop into your shopping cart pronto — believe me when I say you won't want to wear anything else for the next several months!