Towards the end of my maternity leave, I was preparing to go back to work and knew I couldn't come close to fitting into my pre-pregnancy pants, yet my maternity wear didn't quite fit right either. A pre-back-to-work shopping trip to Old Navy saved me. I bought some right-sized jeans, pants, and a few tops to update my wardrobe without spending a ton. I confess, I still loved wearing my maternity leggings, but a little closet refresh helped me feel more confident post-baby as I hadn't really bought anything non-baby or non-maternity related in nearly a year.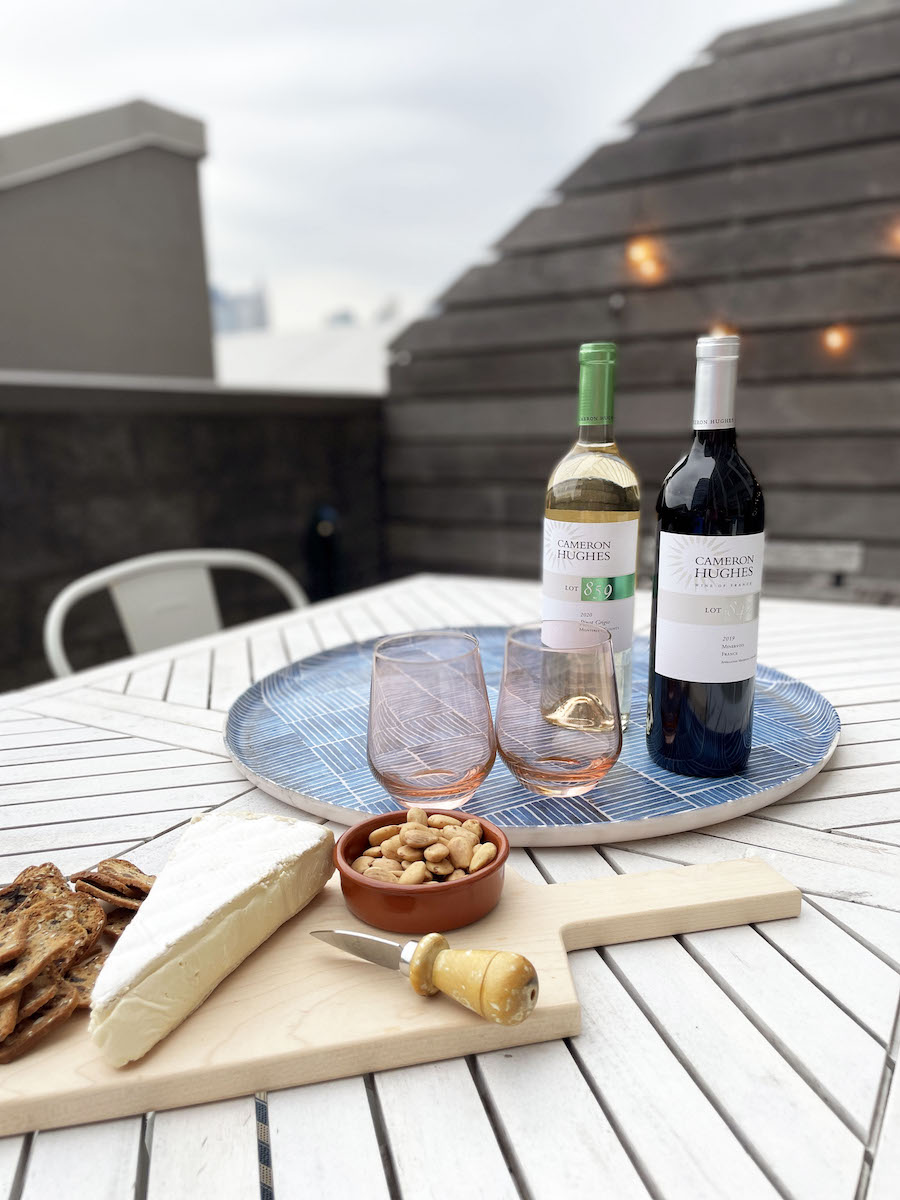 plus, the wines to go with them! 🍷
These days, I still hit up Old Navy for everything from comfy athleisure to their uber-flattering Rockstar jeans to affordable booties that can pass for being much more expensive than they actually are. If I'm being honest, I'm probably wearing at least something from Old Navy at all times (as I sit typing this, I'm in an ON T-shirt, blazer, and realizing even my handbag is Old Navy). So safe-to-say, I'm a fan. Which is why I loved rounding up some of our favorite fall fashion picks from Old Navy for moms.