Going to the park rivals going to the library as one of the best free activities for kids. The park is one place where kids are supposed to run, climb, get dirty, and can even use their "outside voice." When they're really little, the park is also a place new moms can visit for a change of scenery—whether going for a walk or sitting on a picnic blanket.
Going to the park, though, can trigger stress in parents. So a little preparation for the park can go a long way. Many of us have been there for an emergency diaper situation—only to find you forgot the wipes. Many of us have experienced an epic toddler tantrum because we forgot to pack snacks. So, for the ultimate list to make your park visits more enjoyable, we rounded up eight essentials to pack for your trip to the park. As you'll see, we kept in mind that you could be walking with a stroller or biking. So, everything should fit into a diaper bag, tote, or backpack. (Now, if only we could figure out how to avoid the kid meltdown when it's time to leave the park.)
As we mentioned, snacks really make everything better. Crying kid? Have a snack. Need a breather from chasing a toddler around the park? Let's take a snack break. Did I forget to eat lunch? At least you packed the kids' snacks to munch on. And Cerebelly pouches and smart bars are our go-to for babies and toddlers.
Cerebelly was founded by Stanford PhD Neurobiologist (and mom!) Dr. Teresa Purzner. She created Cerebelly's baby food with the optimal supporting nutrients little ones need for their growing brains. Cerebelly is also the first shelf-stable baby food to receive the Clean Label Purity Award certification.  This means it's free of contaminants and heavy metals, and you don't need a cooler to pack Cerebelly pouches for the park. Take advantage of their special offer by using code EVERYMOM20 for 20% off your first order!
Cerebelly
Containing 15 brain-supporting nutrients, 0g of added sugar and 3g of protein, Cerebelly Smart Bars are an easy-to-pack healthy snack for the park.
4 flavors available
Use code EVERYMOM20 to get 20% off your first order!
Cerebelly
Grab a variety pack or build a bundle from over 15 puree options with diverse flavors that will satisfy your baby's tummy while supporting their brain development with only the healthiest ingredients.
Use code EVERYMOM20 to get 20% off your first order!
2. Sun Protection
For babies, shade at the park is always best. Brimmed hats can help cover little faces, and kid-safe sunscreen can protect their skin—especially if you're visiting the park during peak sunshine hours.
Rey to Z
Editor-favorite brand Rey to Z offers tons of adorable personalized hats kids will love to wear around the park.
multiple color combos available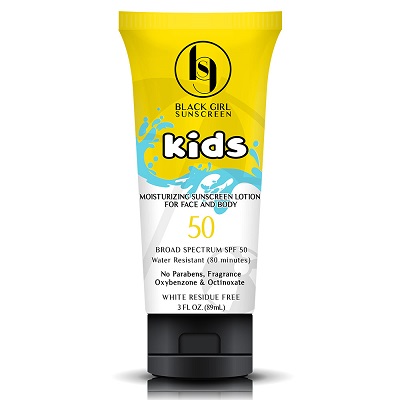 Target | Black Girl Sunscreen
This reef safe face and body sunscreen is made for kids of color as it soothes, moisturizes, protects, hydrates, and heals skin and doesn't leave a sticky white residue.
3. Water Bottles
Keeping kids hydrated while they're running around is important. So, grabbing a water bottle for the kids and yourself is key. Don't forget to remind them to stop and take a drink.
Yeti
This editor and reader favorite has an easy-to-carry handle and works for both cold and hot beverages.
7 colors and personalization available
4. First-Aid Kit
Most boo-boos are easily fixed with a colorful bandaid—whether your child really needs a bandage or not. So it helps to bring a travel first-aid kit. Add hand sanitizer to the mix, and you'll be set for any scraped knees, elbows, etc., that happen at the park.
Target | Welly
This small sized kit includes 18 tie-dye colored flex fabric bandages in two sizes,
3 single-use triple antibiotic ointments, and
3 single-use hand sanitizers.
5. Diaper Changing Supplies
My kids are well out of diapers, but I still keep baby wipes in my car. They help clean up dirty, sticky hands and are also essential for their intended use. Always have at least two extra diapers or pull-ups and a pack of wipes on hand for the inevitable dirty diaper. If your child is potty-training, it also doesn't hurt to pack a change of clothes.
BuyBuyBaby
This changing mat also includes a spot for easy-to-access wipes storage. Plus it can easily fit in another bag or be clipped to your stroller.
6. Travel Cooler
Now, if you're planning to spend all day at the park—and eat a meal—bring a small travel cooler for food, drinks, bottles, or snacks. This cooler is small enough to fit in a wagon or in the storage basket under a stroller.
Skip Hop
This soft-sided cooler can fit two bottles or sippy cups—or use for snacks!
3 color available
7. Picnic Blanket
Having a blanket allows you to have a spot to plop down little ones, and it serves as a home base for snack time. Choose one with a waterproof backing, so you don't have to worry about dewy grass getting your blanket wet. Mom hack: If you're visiting the park early in the morning or after rain, grab a beach towel, too, because you might need to wipe down wet slides or swings.
Amazon
This extra large picnic blanket is water (and sand!) proof, offering plenty of room for crawling babies and picnic lunches.
8. Spacious Tote
Because moms usually have to carry all the things, you'll still want a tote or backpack to fit everything you're bringing to the park. Whether this is your everyday diaper bag or a separate tote, having all your essentials on hand will make your park trip perfect.
Lululemon
Available in two colors—use this cinched tote for everything from trips to the park to trips to the gym. Plus, it's fabric is water-resistant.
This post was in partnership with Cerebelly, but all of the opinions within are those of The Everymom editorial board. We only recommend products we genuinely love.