As I sit down to write this story, I'm currently keeping one eye on my 2-month-old baby, who is peacefully napping next to me in his bassinet. These moments of quiet come often during the day but are unfortunately rare at night.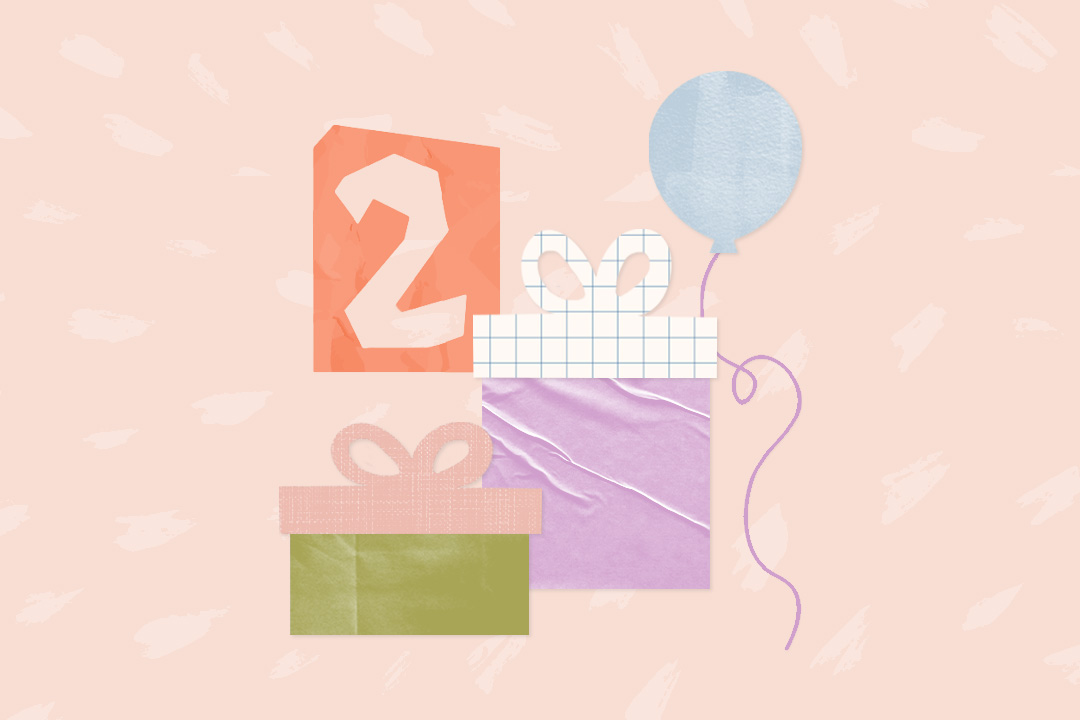 a LO in your life will love these! 🎁
Every baby is different, and what I've learned about my baby is that he prefers to sleep at night while being held and rocked. It's sweet that he instantly calms down when in my arms, but less sweet that his middle-of-the-night wake-ups last about two hours each.
The fourth trimester can be rough for a number of reasons, including navigating newborn sleep (or lack thereof). But it may also be rough because you're recovering from childbirth and dealing with the many hormonal changes your body is going through. Though I'm still in the midst of this fourth trimester, I've been through this once before and have learned some coping tactics.
If you find yourself wondering how you're going to get through these first three months with a newborn, here are some things that might help.
Know that it's a phase
If you have other kids, you already know that motherhood can be summed up as an ongoing list of phases. There are lots of challenging moments, and just when you've mastered one obstacle, you come across another set of motherhood challenges. The good news is that these phases do come and go, and you do get through them. Though the fourth trimester certainly has its downsides, remember: This too shall pass. You may find yourself going through several sleep-deprived phases in the future, but trust me, you'll get through it.
Lean on your mom friends
For many women, the fourth trimester is spent at home tending to their newborns while navigating this new role as a mom. Though you may not physically be seeing your friends, you can still lean on them from a distance. Don't keep to yourself during this time—it's incredibly powerful to connect with other mom friends to know you're not alone. I've sent many texts asking for advice (or simply venting) about wake-ups in the middle of the night, and even if my friends don't have a magical solution, they remind me that what I'm going through is normal and also that yes, it sucks.
If you don't have mom friends yet, consider joining local mom groups online or through your doctor's office.
Ask for help
If the demands of motherhood are weighing heavily on you, try to release some of that burden. Ask those around you for help, whether it's from your partner, a family member, or a close neighbor. It might be as simple as asking them to hold the baby while you shower or take a nap. It also might be in the form of therapy and speaking with a professional. These aren't luxuries, these are basic needs, and you deserve them. When you're struggling, don't be afraid to reach out.
Treat yourself to something new
On a lighter note, sometimes a little retail therapy can go a long way. And when you're in the midst of the discomforts of the fourth trimester, treating yourself is a worthy cause. Are you experiencing night sweats? Buy breathable sheets so you can sleep comfortably. Do you find you aren't smelling quite as fresh as you used to (Yes, this is a thing after childbirth)? Order a new and pleasant deodorant scent. Feeling a little blah in your clothes? Order a luxurious yet comfortable robe or pajama set. Confession: I've bought all of these things in the last month and I have no regrets.
Posh Peanut
I added these to my cart and I don't regret it! The pajamas are made from super soft bamboo, and the button top allows for easy breastfeeding access.
multiple colors available
Brooklinen
These sheets are a splurge for sure, but nearly any investment in sleep right now is worth it to me.
Target
I'm a fan of Native deodorant already and want to try their new collab scents with Jungalow.
Let go of productivity
The long days of the fourth trimester can feel never-ending, and even at the end of the seemingly longest day ever, you might feel like you've accomplished nothing. I've often felt this way and know that other women struggle with the same emotions as each day comes to a close.
Try to look past what you typically consider to be "productive" during this time. You're taking care of a newborn (and hopefully taking care of yourself as well), and that alone is more than enough. You can knock items off your to-do list sometime in the future, but the fourth trimester might not be the time for that and that's perfectly OK.