As moms, it's inevitable that we do what seems like an unending amount of research—whether it's baby products or gear, childcare options, food, extracurricular activities, books, or simple home products, we are unified in our efforts to find the best feasible options for our families and ourselves.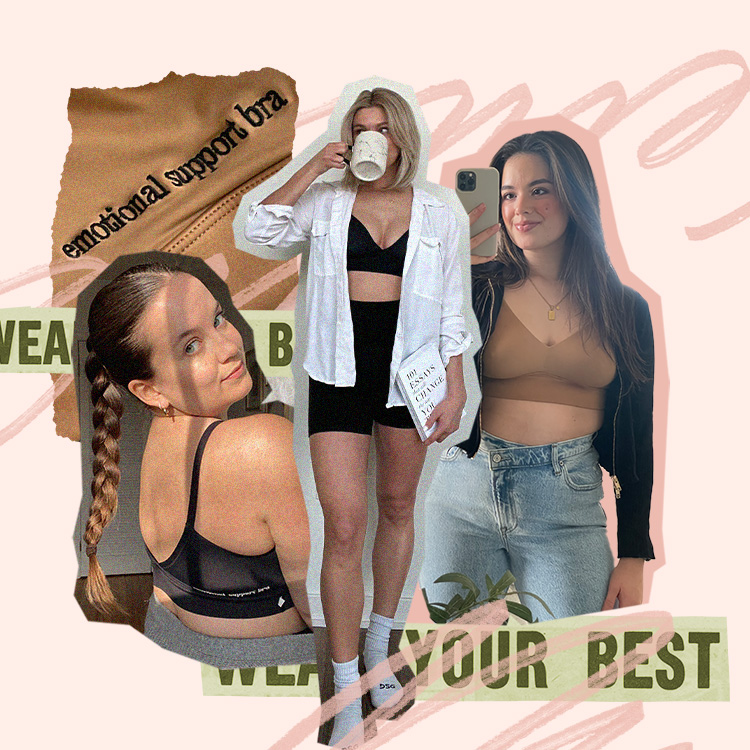 But let's face it, it's exhausting. What we need most is an honest review from another mom that tells you whether or not a certain product is worth the investment and if it really works. Personal recommendations are always best, and that's what we're here to provide.
In this series, each month, the Everymom Editors are sharing their empties—that is, the products that they have used and finished. You'll get their unfiltered thoughts on what the product is, whether or not it works, and if they would repurchase it.
We hope these empties help you ease some of that research load and provide you with helpful options for your own families. And if there are things you absolutely love and recommend, we'd love to hear about them! Enjoy our team's May empties below. 
Equilibria
I started taking Equilibria's CBD softgels at the start of this month to help me fall asleep and stay asleep. I've been experiencing some insomnia lately (how do I turn my mind off at night?!), and these have really allowed me to relax at the end of a long day. This jar included 30 softgels, and I just ran out—time to order another for next month!
Use code THEEVERYMOM for 20% off your first order!
Amazon
I bought this moisturizer after reading about it in an Everygirl article, and I'm now totally obsessed with it. I've been using it daily while staying home, and it's the perfect, hydrating moisturizer for a glowy, no-makeup look. The gel consistency feels really soothing, and my skin has never felt more healthy and dewy. Will definitely grab another during my next TJ's run.
Ulta
After reading up about making the switch to natural deodorant, I decided to try this because of its amazing customer reviews—and it did not disappoint. I love the smell, and for me, the switch to this product has been seamless. I also bought Megababe's Happy Pits Underarm Mask and highly recommend it as a way to successfully make the move to natural deodorant without any of the skin irritation or body odor. Already ordered another, and I'm eager to try the other scents too.
Sephora
I love this serum's texture and light scent. Plus, I do feel like my skin is smoother and brighter after using it for a few months. I've already bought a replacement and can't wait to keep using.
Amazon
This toothpaste has fluoride and is free of dyes and artificial sweeteners (they use stevia instead). I did a taste test and am still a mint toothpaste fan, personally, but my daughter loves it, and I feel good about the product. I'll definitely repurchase—I'm happy to have weaned one of my kids off the bright pink bubblegum princess toothpaste.
Amazon
This Trader Joe's shaving cream's scent smells like vacation—and what could be better, especially now. My only hesitation is it goes on almost like a lotion compared to the foaming shave cream I'm used to. I admittedly haven't decided if I'll buy this again.
Target
I was not an eye mask person before self-isolation. But the pure exhaustion of being everything to everyone x1000 had me longing for a quick daily pick-me-up. I added these to a Target order on whim and am so glad I did. I keep them in the fridge and put them on while having my morning coffee, and they really are so refreshing first thing in the morning—plus they soothe tired eyes and help with de-puffing. Many eye masks I've seen are pretty costly, but the price of these makes them a great treat on a regular weekday. Will definitely repurchase.
Walmart
Both of my children have eczema, and though a steroid cream is really the only thing that calms their severe flare-ups, this lotion has been vital in being able to avoid using those steroids constantly. It's on the pricier side but totally worth it—it keeps their skin calm and moisturized and prevents those bad rashes and breakouts unlike anything I've ever tried (and I've tried it all). I have been consistently buying this for the last six years and will continue to do so.
Amazon
After a few failed attempts at switching to an aluminum-free deodorant, I decided to go cold turkey during this period of self-isolation. I'd heard about the detox period and was not looking forward to it. The first few aluminum-free options I tried I did not like—they were either sticky or had to be reapplied literally all day to cover the BO. I did some research and came across this one on Amazon and it was much better. In fact, by the time I finished this stick, I had successfully transitioned over to the aluminum-free world and don't plan on going back. I'll buy this again but might try another brand first.
Sephora
This is one of my favorite highlighters, and it lasts forever. Pretty sure I had this in my makeup bag for two years before I ran out. Already ordered a replacement!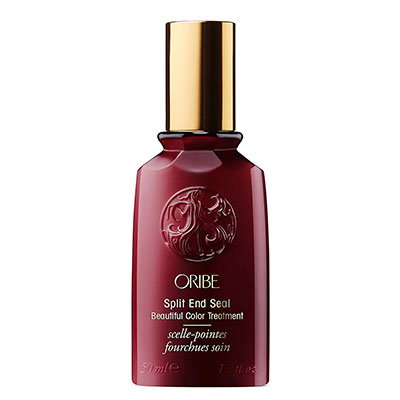 Amazon
This Oribe product is pricey, but a little bit of this goes a long way. It's great for while you're growing your hair out (aren't we all doing that right now? LOL) and not getting regular cuts. I plan to buy this again!
Amazon
This is one of my Amazon Subscribe and Save items, and I cannot say enough good things about it. It's good for mild to moderate diaper rashes—for the more severe, I use Maximum Strength Desitin. Will repurchase this again and again.
Sephora
This is my go-to base face makeup that I've been buying for the past year. Gives great coverage, is light, adds a hint of color, and has the added bonus of keeping you safe with SPF. Definitely buying again.
Amazon
Our 7-month old baby has really bad eczema, and I have been loving these scent-free Mustela products. We went through the lotion really fast, so I re-upped and ordered this set that includes a gentle bath soap and a bath oil. His body looks so much better after three days of using the bath oil—it's amazing. Will absolutely keep buying.
Biossance
This gentle cleansing oil can be used on its own to remove every last trace of makeup, even mascara. It smells divine and leaves my skin smooth and soft (a tall order for me, especially in winter!). I've been using this one for years and can happily report that one bottle lasts for months. Now that I've run out, I'll reorder!
Acure
Unicorn shimmer? Yes, you read that right. Finally a product that speaks to the 5-year-old in me, this sulfate-free shampoo from clean beauty line Acure dispenses in a pink and golden swirl and smells addictively like roses. The best part? That subtle and delicious smell lasts all day long. I've been sharing it with my daughter who keeps begging me to repurchase it.
Credo Beauty
Clean and simple, this serum is a true workhorse. I use it at night as an all-over treatment, including under my eyes. It's left my skin brighter and definitely keeps any signs of dryness at bay. I'll keep buying this again and again.