There are certain products that make life at home a little easier. This is true at any time, but is particularly relevant right now as we spend more and more time at home.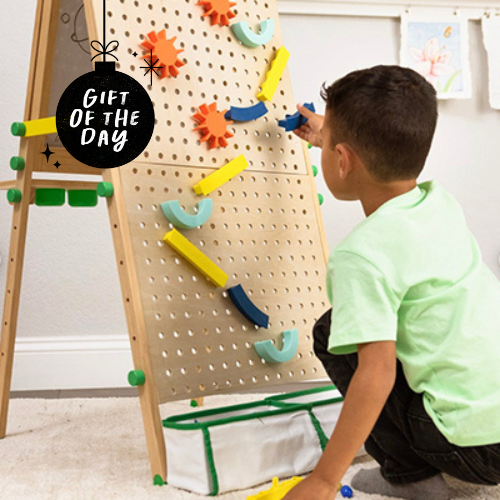 Art, fine motor skills, and fun all mixed into one great gift! Kids will learn engineering with the marble run but also get creative with the art easel mode.
If you asked me five years ago if I'd get really excited about upgrading my vacuum or if a new blender was at the top of my wish list, I would have laughed at you. But here we are, and I can tell you that my Dyson vacuum and Vitamix blender are among my most prized processions. Household items like these make my life a little bit easier, keep my home a little cleaner, and make my meal prep a little less of a hassle.
You don't necessarily need to upgrade to a fancy blender or add an Instant Pot to your already-full kitchen counter. But if you're ready to level up some of your kitchen and home products, these are the items worth getting. And if you're looking to justify any of these purchases, remember how much time you're spending at home, probably cooking more than you used to and maybe even dabbling in making your own bread.
If you're looking for a perfect cup of coffee in the morning, need to print important documents (or maybe coloring pages for your little one), or are trying to take stains out of your much-loved sofa, these are the products that we love that that can help you out.